There are some exciting changes in the Integrated Postsecondary Data Education System (IPEDS) data collection. Most notably, IPEDS has started to collect more information on postsecondary distance education. In the 2011-12 data collection year, IPEDS began asking institutions if they were exclusively a distance education institution (i.e. all of their programs are offered via distance education), so we now know that in Fall 2011 there were 30 Title IV institutions (i.e. institutions that participate in the federal financial aid programs) in the U.S. that were exclusively distance education institutions. In the current data collection year (2012-13), we are collecting information on the number of students enrolled in distance education and which programs are offered as completely distance education programs.
What is Distance Education?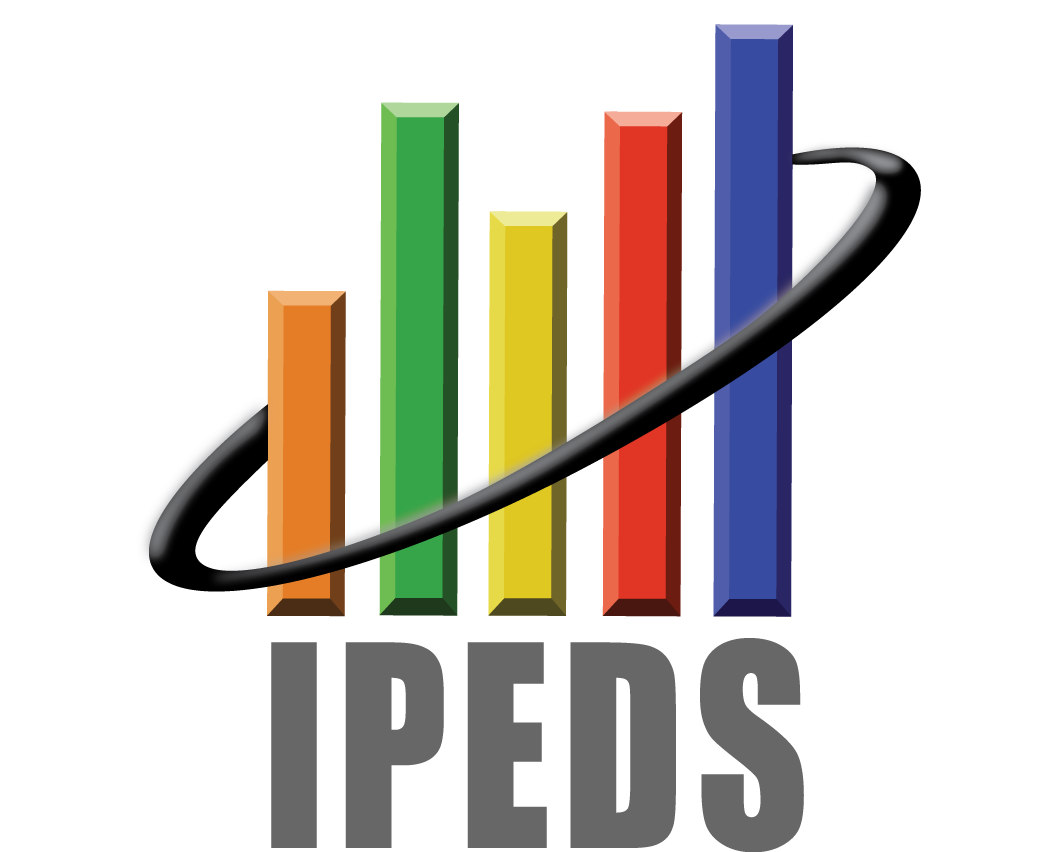 Distance education, for the purposes of IPEDS, is "Education that uses one or more technologies to deliver instruction to students who are separated from the instructor and to support regular and substantive interaction between the students and the instructor synchronously or asynchronously." A distance education course is a course in which all the instructional content is delivered via distance education. A distance education program is a program in which all the courses, or instructional content, are distance education courses. Courses that have some of the instructional content delivered while the students and instructors are in the same room are not distance education courses and programs in which even one course is not a distance education course are not distance education programs. For this purpose, examinations, orientation, and practical experience components of courses or programs are not considered instructional content.
How Did NCES Decide to Add Distance Education Items to IPEDS?
As distance education has become more prevalent in U.S. higher education, we at the National Center for Education Statistics (NCES) receive many requests for data on this topic. To respond both to the changing nature of higher education and to the interests of our data providers and users, a meeting of the IPEDS Technical Review Panel (TRP) was held to discuss possible changes to IPEDS to include items on distance education. Panelists include data providers from all sectors, state and system offices, national associations, data users, and policy experts. The distance education additions to IPEDS are the result of recommendations based on the 23rd IPEDS TRP. All TRP recommendations can be accessed at the TRP website.
What Will We Know About Distance Education?
Once all the new distance education data has been reported, there will be three general types of information available:
We will know which institutions offer distance education and to what extent.
Which institutions are exclusively distance education (this already available in the IPEDS Data Center and as a search criteria on College Navigator).
For those institutions that are not exclusively distance education, we will have information on whether or not those institutions offer any distance education opportunity and for what student level (undergraduate and/or graduate).
We will have information about the number of undergraduate and graduate students who are enrolled in distance education courses in the fall. The data will include the number of students enrolled exclusively in distance education courses, in some distance education courses, and in no distance education courses. For those students enrolled exclusively in distance education courses, institutions will be asked to report where the student is located while enrolled.
We will have information about which programs are able to be completed through exclusively distance education courses. This information will be available by field of study (Classification of Instructional Program (CIP) code) and award level. These data will appear on College Navigator and will be especially helpful for prospective students interested in distance education opportunities.
When Will This New Distance Education Data Be Available?
Some of these new data, namely whether institutions are exclusively distance education institutions, are already available through the IPEDS Data Center.
Data on which programs at an institution are available to be completed entirely through distance education courses were collected in the Fall 2012 data collection and preliminary data will be available Spring 2013.
The data on enrollment in distance education courses are part of the upcoming Spring 2013 data collection. We expect the preliminary data to be available in Fall 2013.
We invite you to visit the IPEDS website for more information about the IPEDS program. To view the survey materials for the 2012-13 data collection (blank forms, instructions, faqs and other resources), visit the IPEDS data provider center.
Jessica Shedd
National Center for Education Statistics
U.S Department of Education
Allison Bell
National Center for Education Statistics
U.S. Department of Education