Member-Only Community Overview
What are WCET Online Communities?
wcetMIX is WCET's online community platform and email discussions where members*  can ask questions of thousands of higher education peers, stay updated on digital learning breaking news, participate in member-only events and experiences, and more. MIX provides members the opportunity to…
ask and answer questions to and from peers,
stay up to date on digital learning in higher education,
participate in the WCET community,
review archives on community building opportunities, and,
explore options for finding and using the archives of our wcetDISCUSS and wcetNEWS email lists,
access member-only resources on timely topics.
*Most wcetMIX communities are reserved for WCET or SAN members. Some communities are reserved for working groups, event attendees, and other invitation-only groups.
See the table below to learn more about each WCET Community, including how to email the community list directly.
Who can participate?
WCET member institutions and organizations may have an unlimited number of administrators and personnel signed up to receive WCET's valuable news and discussions. We strongly encourage members to take advantage of the news, resources, communications, and sharing that come to you from WCET's two primary communities – wcetDISCUSS and wcetNEWS.
Using WCET Member Communities
Anyone involved in a member organization is eligible to join the WCET Communities and email lists. Click the subscribe button below to sign up to participate in the WCET Communities. For information about SAN member communities and emails, contact lfletcher@wiche.edu.
Please review the WCET Community Etiquette and Use page for information on participating in MIX and submitting posts.
For more information, contact: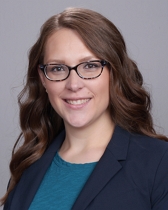 Lindsey Downs
Assistant Director, Communications and Community, WCET
---