Higher education has undergone a dramatic shift over the last 10 years, and so too has the world of marketing. In 2014, the Harvard Business Review stated that it could not think of another discipline that had evolved so quickly, except for possibly information technology. Those of us in higher education marketing, then, are at the crossroads of these two rapidly transforming industries.
The dramatic shift in marketing can be attributed to both the availability and rapid adoption of technology and the volume of data now available to marketers. Since marketers need their messaging to be where their customer target is, the adoption of digital marketing has skyrocketed. In Mary Meeker's recently released annual 2016 internet trends research, she stated that U.S. internet advertising spend grew more than 20%, from $50 billion in 2014 to $60 billion in 2015. McKinsey reported that digital advertising was the fastest growing marketing spend category, increasing approximately 16.1% annually from 2009 to 2014.
Clearly, digital marketing is a vital channel for the modern marketer, but for many, it remains a mystery. My goal is to help pull back the curtain on digital marketing and share some lessons I have learned while leading the online marketing teams at Learning House, which in 2015 generated more than 65k prospective online student leads.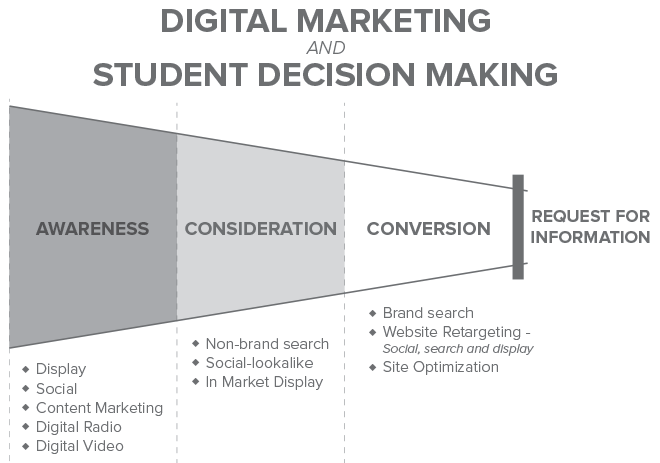 Increasing Brand and Program Awareness
Within digital marketing there are many different types and formats available to advertisers depending on the objective of the marketing tactic. If the goal is awareness of your college or university and the specific university programs, below are the most often used online marketing products.
Display – Display is the billboard of the internet. The most common formats are either image or text ads (see examples below.) You can purchase display advertising for a specific website (such as Social Work Today or Scrubs) or on a display network (the largest being the Google Ad Network, a.k.a. the GDN, which allows your display ad to possibly be seen on more than two million different websites). Using a display network allows marketers to start with a wide net of potential eyeballs and then narrow down sites based on either keywords or topics. One tool that can be helpful in display advertising is com's free tool, which allows you to see what display ads competitors are running.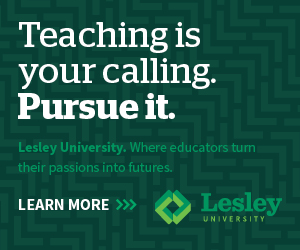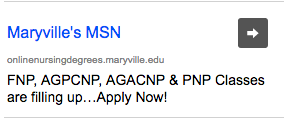 Social – Social media sites can be used to reach potential students both as a paid and an organic, or free, avenue. The majority of social ads are image ads with limited text. Social ads typically add an additional layer of demographic and psychographic targeting options not available with display ads, such as interests, employer, age, gender and more. On the organic, or free side, of social media, providing interesting, relevant, shareable and on-brand posts are another way to grow brand awareness. On the paid side, more social media sites are offering advertising products. While Facebook has been offering paid advertising for years, more sites, such as Pinterest and Instagram, are also adding the capability. In addition, social sites that already offered advertising are expanding the kinds of advertising products available. For example, Facebook recently began incorporating forms in their ads as well as multi-image ads called carousel ads (see example below).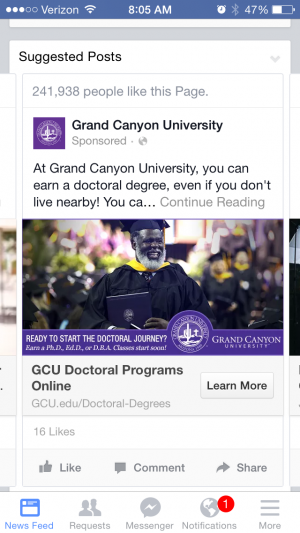 Content Marketing – With content marketing, relevant original content is created and used to boost brand recognition and increase traffic to your website both from referrals to this content and from internet search engines. The content developed is based on strategic keywords related to the degree programs the university offers. This content is then promoted either through paid tactics utilizing vendors such as Outbrain or Taboola or through free outreach to bloggers and other relevant websites. Some examples of this type of marketing include Home Business Magazine publishing Rivier University's article "Working Remotely Works" and the Huffington Post article linking back to Touro University Worldwide's article "The Divorce Rate and the Need for Marriage and Family Services."
Digital Radio and Video – These marketing tactics are akin to offline radio ads and television commercials but moved online and with better audience targeting capabilities. Digital radio ads can be placed on streaming sites such as Pandora and Spotify. The top digital video advertising platform is YouTube but many other social media sites are adding video advertising, such as Facebook and Instagram.
Generating Prospective Student Leads
If the goal of your marketing campaign is student lead generation, you will want more targeted advertising that will reach individuals further along in their college decision-making journey. This type of advertising includes:
Search

Paid – Paid search advertising features text ads that appear on a search engine results page (example below), and is conducted through an auction where advertisers bid on specific keyword searches. Search advertising is hugely popular, accounting for 50% of all digital ad spend in 2014. It is often separated in to two categories: non-brand or brand searches.

Brand searches involve search queries that include a college or university's name (i.e. "University of Kentucky degrees", "Concordia University nursing"). Brand searches are typically cheaper to buy as universities other than your own would not be trying to advertise to these individuals and thus, there is low competition for these search terms. The audience reached is usually further down the sales funnel as well since they are already searching for your university specifically. The market for this type of search may be reaching saturation, however; according to Google, the volume of brand searches in education have continually declined quarter over quarter for the last several quarters. Their most recent Q1 2016 Education Search Analysis shows a 5% decline in brand education searches in Q1 YOY.
Non-brand search is when the search queries being bid on are those other than ones involving the school's name (i.e. "nursing degrees in KY" or "online counseling degrees"). Competition can be fierce for non-brand search queries as these individuals are looking to go to college but have not yet selected an institution. According to Sparkroom, the average cost per click (CPC) for higher education branded terms is $3.25, compared to $20.83 for non-branded terms.
Non-Paid – Paid search is not the only option for marketers. Organic, or non-paid search marketing, can be extremely effective and provide a significant ROI. This type of marketing involves continually optimizing websites to appear as high as possible on the search engine results page for those keywords that are most relevant to the programs they offer. This is also known as SEO or search engine optimization.
Social – Lookalike – A few years ago, Facebook expanded its advertising offering to include the ability to target individuals who had similar characteristics to another audience, whether it be your most recent graduates or individuals who had visited your website. This type of advertising allows marketers to strategically expand your advertising reach to prospective students that "look like" those who have already successfully converted (i.e., current students).
In-Market Display – Google offers the ability to advertise to individuals who are actively searching and visiting websites that indicate they are currently looking for post-secondary education. These users should also be further along in their decision to go to college.
Retargeting – Retargeting is an advertising technique to try to convert those who have demonstrated interest but have not yet taken the step of becoming a lead. By adding a tag or pixel to your website or specific website pages, you are able to present advertisements to visitors as they go to other sites after yours. Some publishers also are able to retarget to a list that you upload to their site. There are many types of advertising available to target this audience. They can be shown display ads or even on future searches the individual submits on Google. Not only does this keep your brand top of mind for this audience, but you also can tailor the retargeted ads based on the user's behavior. For instance, if the individual visited the financial aid page of your website, then the ad displayed would talk about the financial aid options your university offers.
Website Optimization – Each year in the Learning House and Aslanian Market Research Online College Students survey, online students tell us their primary avenue for gathering detailed information about a school is by going directly to the university website. In the past couple of years, the data has also shown that unlike traditional college students, online college students only request information or contact two or three schools, so it is critical to provide a good experience to those visiting your site. There are many tools available to help improve website performance. For data about evaluating page design and page content, we use Optimizely and Crazy Egg. Google Analytics is a free tool to analyze your website traffic and behavior. Another more qualitative resource I like for website optimization is Bob Johnson's Link of the Week. Each week Bob provides examples to some of the best college websites for specific objectives or goals.
The Future of Digital Marketing
Digital marketing is ever evolving as the search engines change their search algorithms, the publishers expand their digital advertising products and consumers change their behavior online. One increasingly important area is mobile advertising. As consumers continue to increase their mobile utilization, it is critical that your website and your digital ad creative is friendly to those visiting from a mobile device, both in look and also content. Messaging platform usage (i.e. Slack, Facebook Messenger) are also expanding and will likely play a role in future digital marketing efforts. And of course, as consumers become savvier, it is up to marketers to work harder. Adblocking tools, for example, are expanding and hampering the efforts of digital marketers. Methods to combat that will be increasingly important.
Resources
I leave you with a few of my favorite resources to learn more about each of the above types of digital marketing.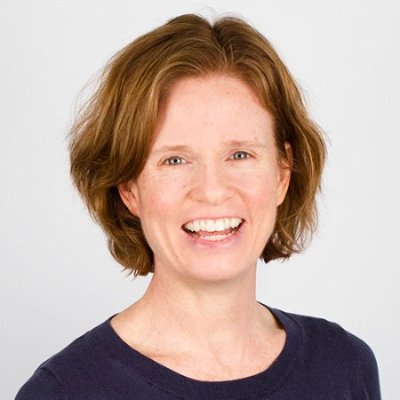 Wendy Parrish is the Vice President of Marketing for The Learning House, Inc. She has been in higher education marketing since 2007. Prior to that, she spent several years in both the real estate and consulting industries, including positions with Andersen Consulting (now Accenture) and McKinsey & Co. She has a B.E. in Mechanical Engineering from Vanderbilt University and an M.B.A. in Marketing and Finance from the Wharton School at the University of Pennsylvania. You can connect with her on LinkedIn at https://www.linkedin.com/in/wparrish or follow her on twitter @wendillpb.