You Too Have Déjà vu with EdTech Conferences?
Published by: Megan Raymond | 7/21/2016
Tags: WCET, WCET Annual Meeting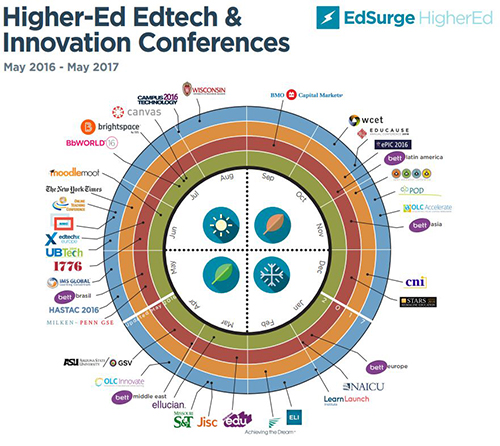 We have all attended a conference and had that déjà vu feeling, where you look at the program and the attendees and have the sensation that you've recently experienced this same thing. If you Google EdTech conferences you'll get a this lengthy list from EdSurge Higher Ed and more lists.
The upside is that tech-enhanced teaching and learning is well beyond the peak of inflated expectations and is a standard mode of education delivery.
The marketplace is still ripe for innovation and sharing of best practices and each EdTech conference brings its own unique twist and synergy to the mix.  In the mix, what niche does the WCET Annual Meeting fill?
The WCET Annual Meeting, in its 28th year, continues to evolve.  The second meeting, held in Jackson, WY, demonstrated the promise of a T1 line, which was a buried cable capable of a transmitting a whopping 1.5 mbps.  This year, in Minneapolis, October 12-14, in our pockets we will carry 4G cell phones capable of communicating at 100 mbps. Like our phones, our programming is also keeping a rapid pace of change.
Engaging Sessions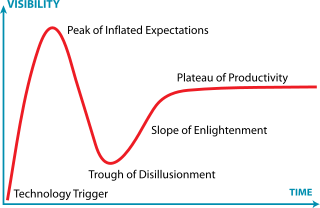 At the Annual Meeting, Jaime Casap, chief education evangelist with Google, will inspire us to look at how we can continue to make education a powerful, effective, and engaging learning experience.  Throughout the event, we will look at how virtual reality can take us places we never imagined possible.  We will explore how technology can improve or impede access and the essential role of an effective digital inclusion strategy.  As the leader in the practice, policy, and advocacy of technology-enhanced teaching and learning, WCET's program includes several sessions on timely higher education policy issues, including a discussion with David Soo, senior policy advisor with the U.S. Department of Education and Burck Smith, CEO, with StraighterLine discussing "The Growth of Alternative Providers: Competitors, Partners, or Both?"  And if you are looking for an opportunity to discuss quality with the experts, bring your questions to the "Ask an Accreditor Roundtable: The Future of Quality" session.
The WCET program is a mix of concurrent sessions, roundtable discussions, general session panels, and in-depth deep dive topic discussions.  The in-depth sessions provide context from expert panelists, lessons learned, and strategies attendees can bring back to their institutions as well as small group discussions. This year, the in-depth topics cover the key issues of open content and resources, stackable credentials, and adaptive learning.   Not to be missed, a closing panel discussion with several leaders from innovation hubs from institutions across the United States, including an MIT media lab student who has launched her own open source content platform, FOLD , in Innovation Hubs and Labs: Driving Change and Creativity.
 A Comfortable, Manageable Size
WCET's niche, beyond an emphasis on policy and practice, is the size and scope.  The meeting is capped at 450 attendees and tends to sell out.  This is intentional.  Attendees find value in being able to quickly build their network because they see their colleagues frequently throughout the 2.5 day event.  They appreciate the small group discussions.  The smallness and friendliness of the group creates an inclusive and collegial atmosphere.  The program has broad appeal, most in tech-enhanced teaching and learning will find something of value on the program, but the program is not geared to be all things to people in edtech.  The focus is on providing content that is current, timely, and helps decision makers inform their choices.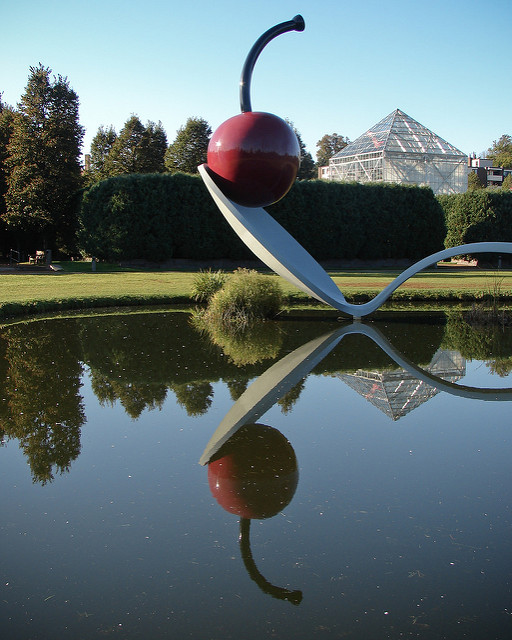 Corporate Participation is Integrated and Not Focused Completely on Sales
What you won't find in the sea of familiarity that is the fall edtech scene, is a large exhibit hall.  Expos are a great way to meet vendors, pick up swag, and see emerging products and services. But at the WCET Annual Meeting, we think that vendors can bring a lot to the conversation and by engaging directly with attendees, both can shape products and services. Corporate participants have the luxury of looking 5-10 years into the horizon and can help inform our practices. WCET invites corporate attendees to participate like any other conference attendee.  The EdTech Meet-up on Thursday provides a fun and informal networking venue for attendees to connect with corporate attendees as well as institutions showcasing innovative technology applications. The space is a casual area for networking and lounging while engaging with innovative leaders on the corporate and institutional side.  If you are vendor and are interested in learning more, contact us.
Come Join Us at the Annual Meeting in the Twin Cities
In considering where to invest your professional development resources, there's a lot to factor in to the decision, and plenty to choose from.  View the Annual Meeting program, see why WCET is unique, and join us in Minneapolis in October.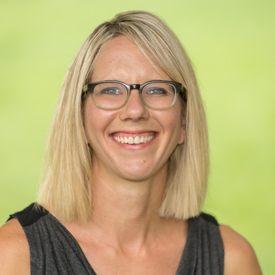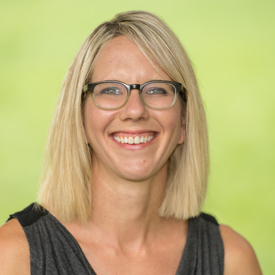 Megan Raymond
Assistant Director, Programs and Sponsorship
WCET – WICHE Cooperative for Educational Technologies
mraymond@wiche.edu
Photo credit:
Cherry on spoon at Minnesota Sculpture Garden. Photo by Josh Haroldson used through Creative Commons License.