Leadership From the Place You Stand
Published by: Lindsey Rae Downs | 9/7/2017
Welcome to Kate Jordahl the Director of Strategic Planning & Operations for the California Community Colleges Online Education Initiative. Kate is here to discuss opportunities to help our students and our higher education communities by stepping up to lead. Whether you choose to aim for a leadership role, or lead within your own position (and without a title), Kate's story is an inspiring one for all of us.
What leadership opportunities will you look for to serve your institution and students?
Thank you Kate for this excellent post and for the beautiful accompanying photographs.
Enjoy the read and enjoy the day,
~Lindsey Downs, WCET
---
Where do you stand? There are opportunities to help our students from every vantage point.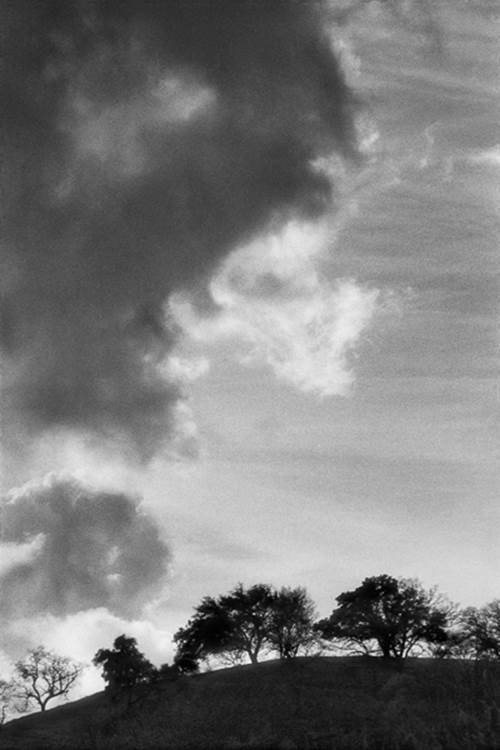 I speak to you as an artist, an educator, and an administrator and as someone who has worked in colleges for 40 years starting from my first job in the financial aid office at University of Delaware to positions as classified staff, adjunct faculty, full time faculty, dean, and, now, as a statewide online education leader.
As I think about my journey, what I see consistently is that colleges are in need of leadership and we are all in the position to answer that need.
Leadership is not defined by a role, but by a mindset. My journey from Professor of Photography to Director of Strategic Planning & Operations at the Online Education Initiative (OEI) is both logical and circuitous.
I want to share the benefits of stretching and stepping up to leadership, whether it is changing positions or expanding your faculty role to be a faculty leader. I want to share my story of transitioning from photography faculty to faculty leader to director with the OEI and encourage you to look around and see how you can serve your campuses and students on a larger scale.
Where Can You Make a Difference?
From my experience, this is a win-win opportunity.
"For unparalleled online learning in the 21st century, faculty leadership in transforming 20th-century teaching practices, pedagogy, content, and materials is more important than ever for unlocking student potential and talent to reach higher levels of achievement and a better life in the decades ahead!"
 Martha Kanter, Executive Director, College Promise Campaign & Senior Fellow, New York University former Under Secretary U.S. Department of Education and Chancellor, Foothill-De Anza Community College District
My Commitment to Students Began as a Faculty Member
How does a Photography professor become the Director of Strategic Planning & Operations? Perhaps my path will help you discover your path.
I am a faculty member who loves teaching. I have a Masters of Fine Arts, and I teach photography. I exhibit my photographs and have work in museums. This is a passion. To make photographs, exhibit them, create books and help students follow the path of their creativity is incredibly rewarding. In my classroom, I help students learn how to express themselves with visual language and develop an essential understanding of the impact of images on our culture. I have had amazing experiences over the years in helping my students succeed in the creative realm of photography and then transfer that sense of success to their other studies.
"The illiterates of the future will be ignorant of the use of camera and pen alike." 
Moholy-Nagy 1936
I have a number of goals as a teacher. Essential to these is that I bring the authenticity of making and sharing my own work as a model to my students. I love the art and techniques of photography, and in my classes, I share this passion with my students. I believe as a photography teacher I have a responsibility to be a working photographer. I strive to inspire my students by sharing my work and my process.
By continuing to learn and grow in photography, I have kept the promise I made in my initial interview at Foothill College – To earn my place in front of the classroom by practicing what I teach.
Within this passion and dedication, I became aware of the larger need and the bigger picture both for my students and my college. For the students, I decided to teach many of my classes online. While I continue to believe that my presence in the on-campus classroom has great value, I needed to meet my students where they were and serve them with quality within their busy lives.
My Commitment to Students Inspired My Administrative Journey
In the midst of this, I had an opportunity to be an interim dean. After my tenure as an interim dean, I was able to return to my faculty position, keeping some of the best parts of being dean and honestly, losing some of the 'not so' best parts.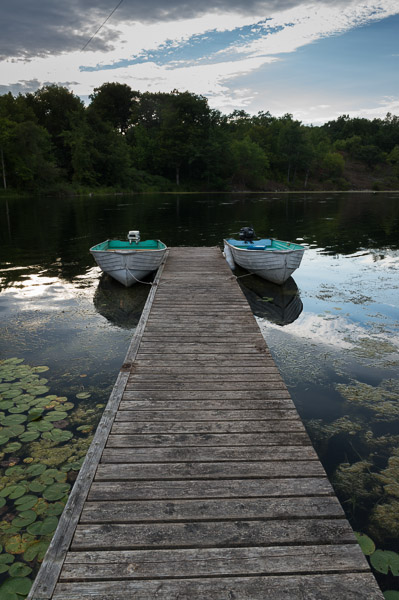 One example of what I found energizing was working across campus in the shared governance arena, and so I joined the Academic Senate and became chair of the Committee for Online Learning (COOL). These projects and others became as rewarding as the work I did in the classroom.
From this work, came many opportunities including being elected to be the faculty representative from Foothill College on the selection of to the common course management system for the California Community Colleges. This solidified my deep interest in online education and the mission I felt in improving online classes for all of our students.
When the opportunity came to join the OEI as Director of Operations, I felt it was the time to stretch, try something new and to find my voice as an administrator. Transitioning to administration is not an easy choice for many of us, especially those of us who love our field, our students and the actual process of teaching. It can be challenging to decide that there is a time to be an administrator.
For me, I found an inspiring and interesting project to work on and, most importantly, I feel that I am in a place to make a difference that would benefit students greatly. As part of the OEI team, I can reach beyond the students in my classroom and help students across the state of California.
How Can You Contribute Your Leadership?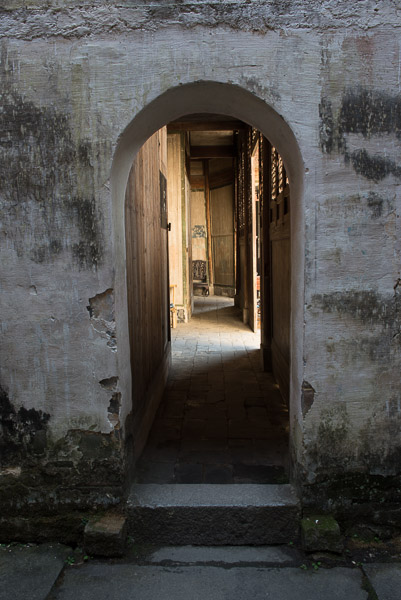 That is a bit of my story. Now think of your story.
Look around and to see where your passions lie and where you can, either from your position as a teacher or in another position, be a leader and help make education better. How can you be part of the many projects that need doing in addition to teaching? Perhaps it is time to consider what you can do as an administrator.
One of the real benefits I have felt is being able to use many of the skills I honed in the classroom for communication, for explanation and for process with my colleagues and help them do their job. That I can work with colleagues – – faculty, classified staff, and administrators, to make the OEI thrive and therefore help students, is incredibly rewarding.
There will be a time to return to my students and my classroom and at that time I will carry all of my experiences from the OEI with me and will be a better teacher as a result.
"Our faculty are the key to our ability to reach more students and to provide them greater opportunities for economic and social mobility. Providing leadership in moving our community college system toward leveraging education technologies to improve student outcomes is critical for the success of our colleges."
Eloy Ortiz Oakley
Chancellor, California Community Colleges
Lead from Where You Stand; Keep the Focus on Students
Leadership is the place you stand not the role you have and not the job title you have. I think of all the amazing faculty leaders that I know who make a difference in the lives of students every day. And that by being present, organizing events, by joining the senate or curriculum committee or, when it is time, stepping up to be an administrator, they are doing their authentic work.
I have always been determined whatever my position, to keep my faculty perspective and bring the power of that role and my awareness of students needs with me to every conversation.
It is faculty members with our knowledge of student life, our understanding of the classroom that can bring the faculty voice to the table and be able to speak for all the students and faculty while making things happen on a larger scale.
"I was given the opportunity to assume a leadership role at my college in an interim capacity. Through that experience, I learned that my years of work as a faculty coordinator had prepared me well for the position. I am now leading the transformation of online education at my college. It is exciting, exhilarating, and rewarding."
 Marsha Reske
Dean Distance Education, Virtual Education Center
American River College
There is no time like the present to look around and see how we can contribute. To explore how we can make our classrooms, our departments, our colleges, our districts and our states better places for our students and to serve our primary passion, to help our students succeed.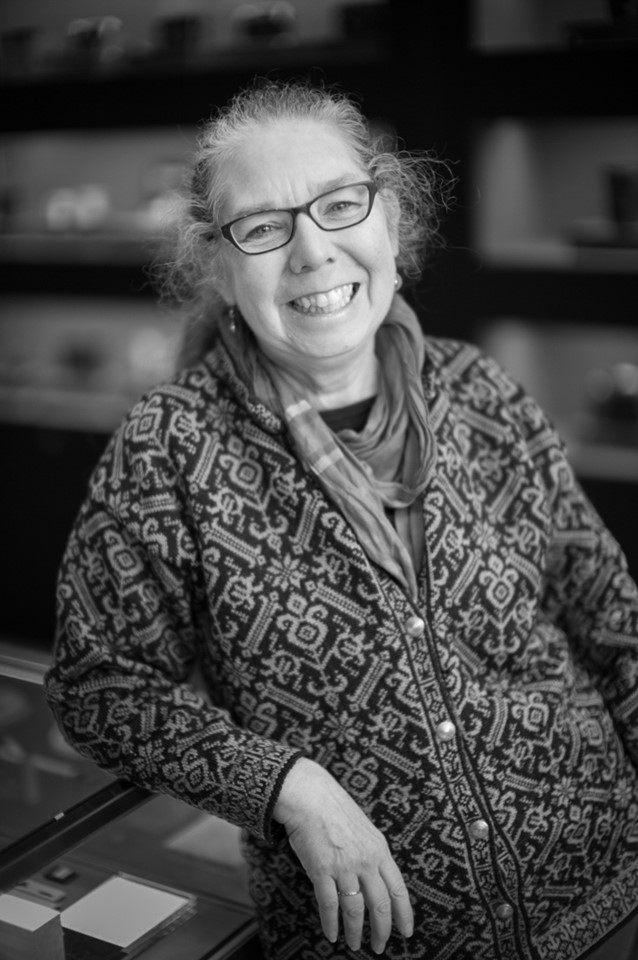 Kate Jordahl
Director of Strategic Planning & Operations
CCC Online Education Initiative (OEI)
http://cccOnlineEd.org
http://www.katejordahl.com
---