Don't you just love it when we come up with new things?
Today I'm here to tell you about our new format for our annual WCET Summit!
That's right, this year our WCET Summit is not only EARLIER in the year, in a different LOCATION, but it's also got a shiny new FOCUS!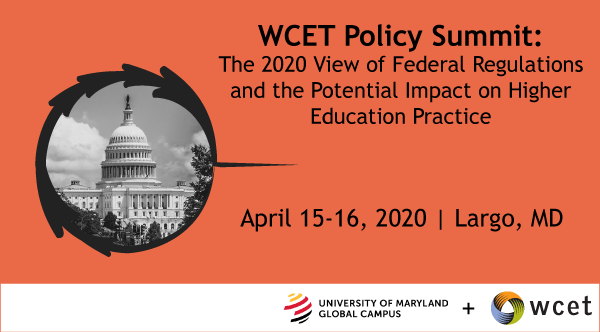 WCET has enjoyed hosting our annual Leadership Summits every June for the past 10 years. However, this year, due to the evolving (and not convoluted at all) updates to higher education policies and regulations, we are excited to invite you to a Summit centered on helping higher education institutions and companies learn more about these updates and navigate through the upcoming changes. Join us in Largo, MD as we co-host "The 2020 View of Federal Regulations and the Potential Impact on Higher Education Practice."
Our goals for this year's Policy Summit include:
Bring together policy-makers, accreditors, institutional leaders, and attorneys to discuss recently released rules and regulations, proposed regulations, and changes to accreditation and state authorization.
Connect you, our attendees, with policy experts who can answer questions about how these changes may impact your specific institution.
Provide an opportunity for lawmakers and Department officials to receive feedback about recent changes and future policy updates.
Did You Say Co-Host?
Yes, I did indeed say co-host!
It's time to introduce our fabulous co-hosts for this year's Summit: The University of Maryland Global Campus! (yes, you may applaud).
UMGC will be hosting the event in their campus Academic Center auditorium in Largo, MD. We have been working with the staff at UMGC to develop a timely and important agenda.
The Early Bird Gets…The Best Info
Our most recent Summits have taken place in beautiful Salt Lake City, UT and Newport Beach, CA in June each year. But, we wanted to deliver information to you faster this year (and I also really want to see the cherry blossoms in DC). So, we are moving the Summit on up to April (actually, we are starting the meeting on Tax Day). Make sure you've submitted all your paperwork before you head over to Largo!
Focus, Focus, Focus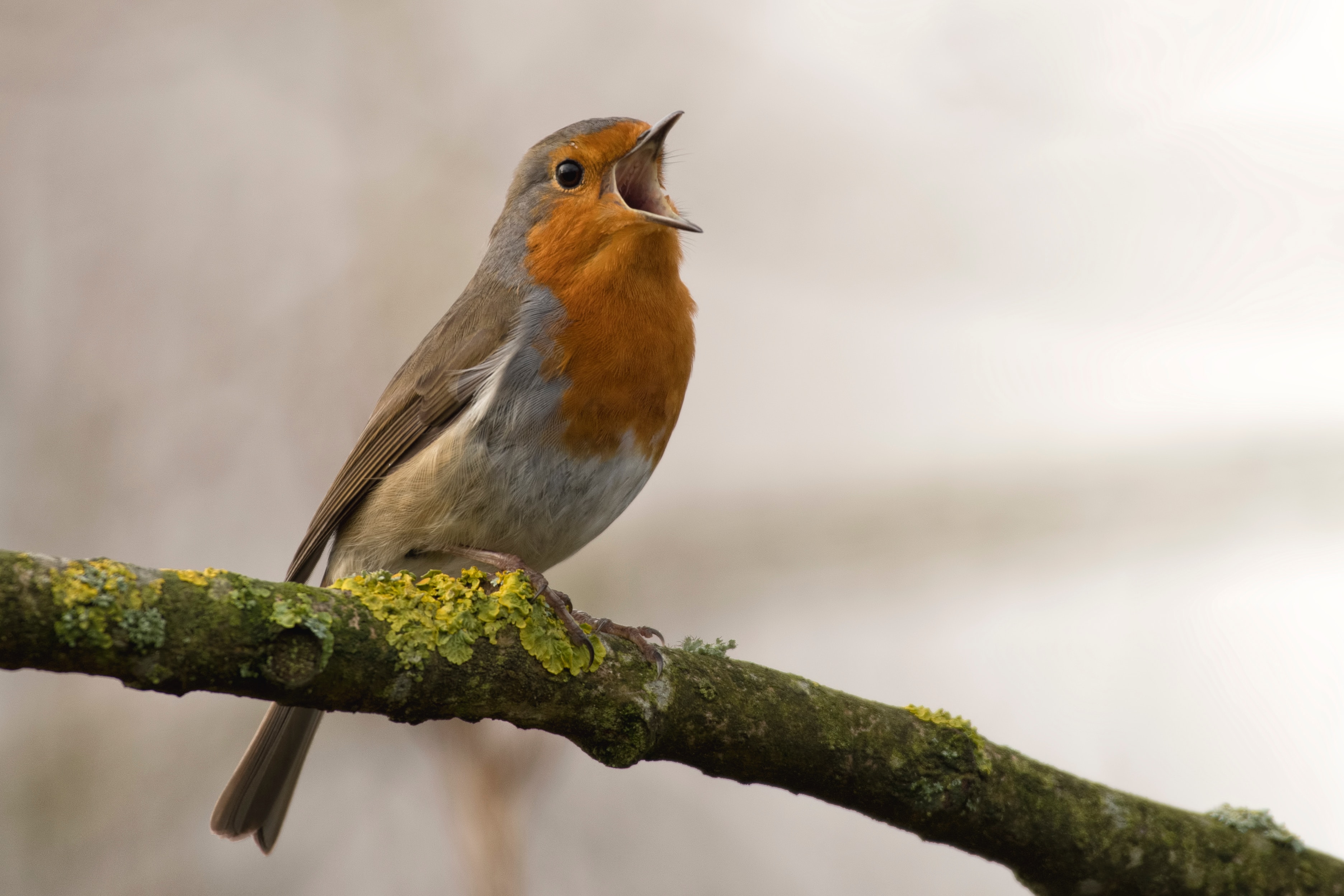 As I said, this year's focus is a bit different than our previous Summit events.
Our program is currently shaping up and the full information will be posted shortly.
Starting from the very beginning of the Summit (at 12:00 pm on April 15th), we will hear from policy analysts and experts. Here are some of the programmatic items I am especially excited about:
A session on congressional approaches to federal education policy from actual congressional staffers,
A moderated panel with participants of the recent Negotiated Rulemaking process,
Hear all about accreditation from actual accreditors!,
Discuss the implications of alternative credentials and education programs with Diane Auer Jones, Principal Deputy Under Secretary of the U.S. Department of Education, and Mary Alice McCarthy, Director of the Center on Education and Skills from New America.
Dive deep into topics important to you, such as the definition of distance education, regular substantive interaction, accessibility, data security, direct assessment and competency-based education, state authorization, and higher education innovation.
Stay tuned to learn more about our closing session, a panel discussion on the future of education policy with some pretty amazing speakers.
Location, Location, Location
A new location for the Summit! This year since we are focusing on regulations and policies, it made since to head closer to where all the action is (I mean DC).
We will be convening in the auditorium in the Academic Center at UMGC. This location is close to Washington, DC and easily accessible from both Washington International Airport and Ronald Reagan Washington National Airport.
Hotels
There are many great places to stay near the Summit location. We recommend:
City of Largo
Largo is located just east of the Capital Beltway. April in Largo averages from 60 – 70 degrees F and rarely falls below 48 degrees.
Once we've finished up the Summit, take some time to visit Six Flags America, National Harbor (only about 30 minutes away), or DC (about 40 minutes away). There are numerous other fun things to do in the area.
Register Now (Early Bird ends in March!)
Registration is open! We're limiting this year's event to 125 people. Registration includes:
Access to all sessions.
Deluxe Full Breakfast on April 16.
Lunch on April 16.
Refreshment breaks on April 15 and 16.
Registration costs:
WCET Member: $325 (before March 15th).
Non-Member: $450 (before March 15th).
Remember, the early bird rates expire March 15 and after that registration rates will increase $100.
We hope you will join us in Largo in April and help us prepare for the exciting challenges coming in higher education policy.
Lindsey and Megan


Lindsey Downs
Assistant Director, Communications, Community, and Social Media
WCET – the WICHE Cooperative for Educational  Technologies
Catch me on Twitter: @lindsey0427


Megan Raymond
Director, Programs and Sponsorship
WCET – the WICHE Cooperative for Educational  Technologies
Follow me on Twitter: @meraymond
---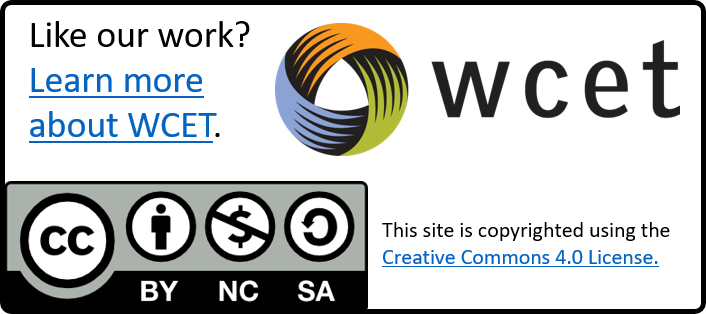 Map photo by Arkyan – Based on similar map concepts by Ixnayonthetimmay, CC BY-SA 3.0, https://commons.wikimedia.org/w/index.php?curid=2927427