Re-imagining Student Support: the Rise of the Basic Needs Coordinator
Published by: WCET | 2/10/2022
Tags: Student Success, Technology
Today on WCET Frontiers, author David Helene talks about the role of basic needs coordinators and how the emergence of the position at higher education institutions supports students throughout their learning journey. Thank you David for highlighting ways basic needs coordinators can connect students with critical support and services.
How should higher education leaders define "access"? For being one of the most frequently used terms in the field, "access" may also be among the least well-defined. In some cases, "access" is used to refer to college admissions protocols; in others, it's about the technological capacity (e.g., broadband internet availability) that can enable students to engage in learning. However, for many students, conversations about access begin at a more fundamental level, driven by the issue of basic needs insecurity.
What is Basic Needs Security?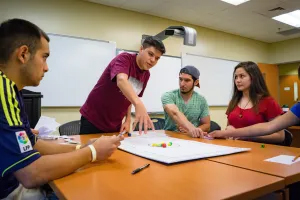 As a growing number of institutions have come to appreciate, basic needs insecurity refers to the challenges many students face in their daily lives outside of academics — which have a profound impact on their persistence and degree completion. Edquity's own research suggests that most students experience a mix of different challenges, including access to and affordability of housing, food, and transportation. While these issues are reported at both two and four-year institutions, community colleges often have larger populations of low-income students who are most likely to struggle with meeting their basic needs. In fact, research conducted on basic needs insecurity reveals that students without regular access to food are 43% less likely to graduate.
Of course, the longstanding challenge of basic needs insecurity has become both more complex and more urgent in the wake of the COVID-19 pandemic. Increased funding for cash assistance programs has helped to alleviate financial strain on students, but this funding alone is not enough to address the problem in its entirety.
Fortunately, policymakers and institutional leaders are beginning to recognize the importance of basic needs support as not just a stopgap measure, but a strategic priority. In an effort to better serve students both now and into the future, some schools have hired "basic needs coordinators," or even established entire basic needs centers. In recent months, the ranks of basic needs coordinators have increased thanks to state-level support: both California and Oregon have passed legislation to mandate the presence of basic needs coordinators on campuses in their states.
What do Basic Needs Coordinators Do?
What do basic needs coordinators do, and how does their work fit into the broader mission of their institutions? The role of the basic needs coordinator looks slightly different at every institution; however, many work under the student services or student engagement umbrella. In this position, and in a student services role, basic needs coordinators connect students with programs and resources and help them navigate state and federal benefits programs. Basic needs coordinators also raise awareness of campus programs to combat basic needs insecurity at their institution. They can also provide support for students needing mental health services. In fact, the bill passed in California identifies mental health as a key area where basic needs coordinators can help students secure the services and resources they need.
What Comes Next?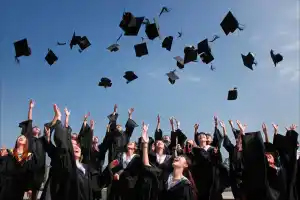 Perhaps most importantly, the rise of the basic needs coordinator is an indication that basic needs insecurity is no longer a fringe issue for institutional leaders and higher education policymakers. It's hard to overstate the importance of this shift: while Temple University's Hope Center for College, Community, and Justice estimates that more than half of students have experienced basic needs insecurity, far fewer institutions have robust infrastructure in place to provide the support that those students need. That's one reason that some studies have found cash assistance programs to have minimal effect while others have led to substantial increases in completion rates. With the right structure in place, basic needs supports can go that much further as a tool to boost retention and completion.
As support for policies to address basic needs continues to increase in the months and years to come, we will continue to learn more about how these new roles and approaches can best help students navigate the path to and through college. Until then, we encourage more institutional leaders to join the chorus of advocates calling for new policies to tackle basic needs insecurity. Then, when those policies exist, we'll be even better positioned to have the higher-level conversations about "access" in higher education that can lay the foundation for all students to succeed.