The changing nature of digital learning and postsecondary education in the post-COVID era has brought new opportunities and challenges for the quality assurance provided by the accreditation process. In a preview of a plenary session to be held at the WCET Annual Meeting (October 19-21 in Denver), this post features the thoughts of the leaders from three accrediting agencies.
In assuring quality in digital learning in all its forms (online, blended, hybrid, hyflex, or whatever you call it), we provide members with this important opportunity to stay in touch with those accreditation leaders. Accreditation's traditional roots as a peer-reviewed path to improve institutions still remains strong, but recent years have also seen more Federal expectations for them to act in a more regulatory manner.
Today's guests (and they will be with us in Denver) include:
Many of you may remember Karen from serving on the WCET Steering Committee and Executive Council. Leah has also served on the Steering Committee and currently serves on the Executive Council. We cherish our relationship with accrediting professionals.
First Question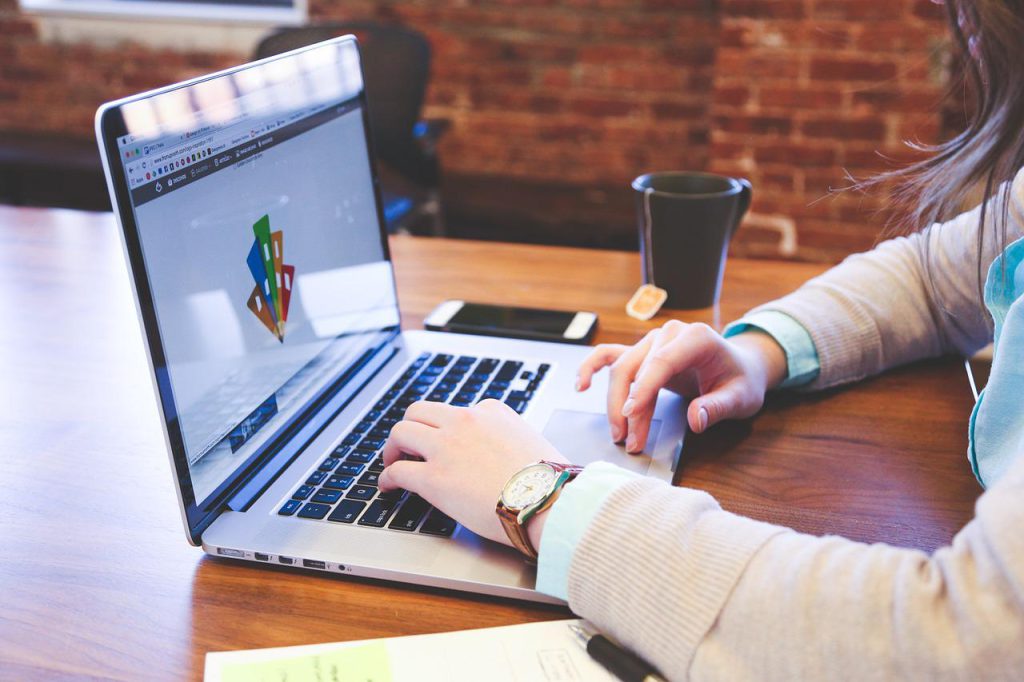 Question 1: For colleges and universities offering digital and distance learning, what one or two pieces of advice that you would give to institutional personnel to assure that they have quality offerings and meet accreditation expectations?
Karen Solomon, HLC: Although it is tempting to want to put the COVID-19 pandemic behind us, it is important to reflect on what happened and what will happen next:
What happened? Document the institution's efforts to ensure faculty were prepared to offer high quality learning opportunities when the pandemic moved into the fall 2020 and beyond. Many institutions have submitted evidence of training sessions and the adoption of good practices that are utilized to evaluate distance education courses. For many institutions, these efforts were introduced or became more widespread when federal relief funds were distributed and professional development was encouraged.
What will happen in the future? Reflect on what was learned from the COVID-19 experience. How can recognized good practices, regarding the evaluation of distance education courses, be utilized across the institution regardless of the modality?
Leah Matthews, DEAC: Practices that build consistency in the quality expectations for all distance education courses are really important priorities.  
Offering a training program to faculty that offers them strategies for effective online teaching and engaging their students in a variety of meaningful ways will always elevate quality.
An instructional design manual that sets internal standards for quality assessment and rigorous review of curriculum being delivered online should be a part of every distance learning enterprise.
Engaging in the community of experts in various distance education practices is incredibly worthwhile. Participate, even virtually, in events sponsored by groups such as WCET, Quality Matters, USDLA, Educause, Competency-based Education Network, and the Online Learning Consortium. Network with everything these incredibly effective organizations have to offer.
Sylvia Fernandez, CACREP: Entering the arena of digital and distance education:
Only 3.5% of our accredited institutions deliver their programs solely online/digitally while the rest identify as solely in-person or as hybrid programs. The Covid pandemic pushed a majority of in-person programs to deliver solely online/digitally for a period of time; some hybrid programs continued in that manner the entire time; and solely online programs maintained delivery as is except with interruption to clinical placements.
The practice shift is that more in-person programs are now retaining a higher portion of their coursework offered in the online/digital format. The notion of in-person, as per the USDE definition of distance education, doesn't exist anymore.
Counselor education as a whole has resisted moving to the digital teaching and learning environment from the perspective that the counseling profession is a relational one and that being in 3-D space is necessary for effectiveness of diagnosis and treatment/counseling. The quick pivot to digital delivery opened up the possibility of digital teaching and learning effectiveness and increased awareness of and appeal to both faculty and students to that environment, resulting in a paradigm shift regarding how to prepare counselors for practice. This paradigm shift is occurring both for counselor education and for CACREP as an accreditor.
CACREP is not a U.S. Department of Education-approved programmatic accreditor; however, we do require that our programs are housed at institutions that hold regional (national) accreditation. Thus, we do pay attention to USED regulations. The change in USED definitions and expectations of distance education added another layer to what we as an accreditor needed to pay attention to and consider impact of these definitions on CACREP Standards and Policies.

CACREP Board of Directors and Staff needed to become better informed about what the changes would mean for us in our work and engaged in our own professional development. We were deliberative and proactive in articulating our own evolving paradigm shift regarding digital delivery and its effect on our role in assuring compliance with our Standards and continued applicability of our current Policies. These actions led to a reconceptualizing of quality assurance in program digital delivery and now looking at all of our accredited programs through a different lens (technology-integrated) and paving the path towards future required reporting.
Assure they have quality offerings.
This past year, CACREP embarked on a journey of guiding its programs transitioning to more fully embracing digital delivery and, for its programs already engaged digital delivery, explaining to them the re-vision of quality assurance in digital delivery for all programs. CACREP provided guidance to facilitate a common, shared understanding of digital delivery while identifying key components required in providing ethically and pedagogically-sound digitally delivered programs.
Meet accreditation expectations.
In the first year and a half of the pandemic, CACREP provided programs flexibilities in the Standards but always requiring continued compliance and maintenance of their accredited status. From a study of the changes our accredited programs made, CACREP identified the Standards most impacted by the practice shift and has created a template for future reporting under the current set of Standards that addresses the expectations regarding quality assurance.
Second Question
Question 2: With all the innovations in the use of technologies in instruction, what are the greatest challenges that you are facing in fulfilling your roles both as accrediting agencies and in assessing quality?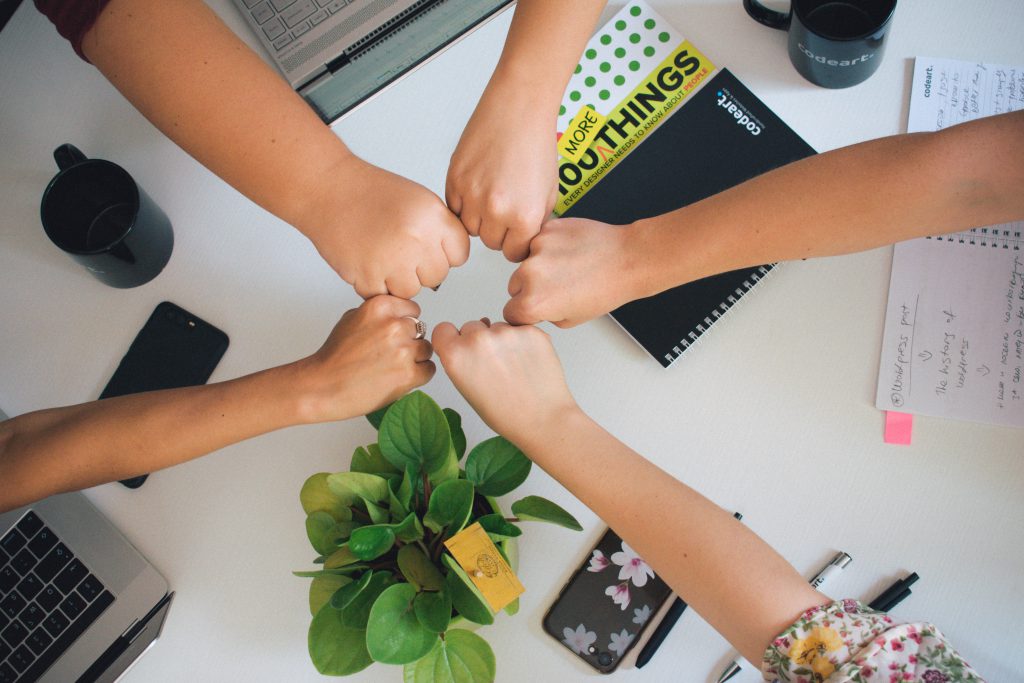 Karen Solomon, HLC: Instead of challenges, I see opportunities and advancements that have been made in the last few years.
Institutions have made significant investments to support faculty, students, and other instructional personnel as they continue to offer courses across various modalities. They need to increase transparency and provide definitions (or naming conventions) of the types of courses that are offered so students can make informed decisions prior to enrolling.
A very active exchange last September in the WCETDiscuss list focused on naming conventions for synchronous and asynchronous courses. That discussion was illustrative about various ways that institutions are defining courses (e.g., videoconferencing, web, hybrid, blended, real-time online, broadcast, hyflex, low-residency, online blended, online hybrid, intensives). This information needs to be transparent, not only for the institution's students and personnel, but should also be provided to peer reviewers while they complete an evaluation for an institutional and/or programmatic agency. <<Editor's note: WCET is currently leading on a survey on the many digital learning definitions. It is open until June 3, 2022. Please take the survey, it is short.>>
Leah Matthews, DEAC: Faculty need to know how to utilize technologies that are available through the online learning platform or learning management system. If faculty are not given training support in how to use innovative frameworks for online teaching and learning, then critical opportunities are missed to give students the optimal experience in online learning.
Sylvia Fernandez, CACREP: The greatest challenges facing CACREP in fulfilling our role as an accreditor and in assessing quality are:
Educating our programs about the:

Paradigm shift in counselor education to digital teaching and learning.

Differing legal and ethical requirements/best practices for operating in a digital teaching and learning.

Need for them to look at their particular circumstances/programs through a different lens.

For ourselves as an accreditor:

Identifying what is acceptable in delivery of counselor education as a clinical field.

Re-affirming the assessment of and expectations for the integration of technology in teaching and learning will be the same for all accredited programs.

Re-tooling staff and program reviewers, at every stage of the accreditation review process, to look through a new lens.
In Conclusion…
We hope that you enjoyed this view into the view of accreditation leaders and the taste of our panel at the WCET Annual Meeting. Join me in virtual applause, and thanks to Sylvia, Leah, and Karen.
Meanwhile, we are looking forward to getting together in person in the Mile High City.
Thank you,
Russ Poulin, WCET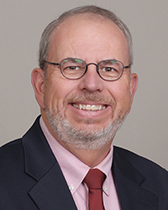 Russ Poulin
Executive Director, WCET & Vice President for Technology-Enhanced Education, WICHE
---