Georgetown University's Trek to Turn Refugees into Students
Published by: Lindsey Downs | 10/13/2022
Today WCET Frontiers welcomes Kelly Otter, Dean of the School of Continuing Studies at Georgetown University, to discuss the University's program to assist refugees in the Middle East. This outstanding work will have an incredible impact for refugee students, and future work will impact the lives of students around the globe. Thank you to Kelly for sharing this great work!
Enjoy the read,
Lindsey Downs, WCET
---
Refugees in the Middle East need education, relocation, and employment services due to forced migration from countries such as Syria, Iraq, and Somalia. In recognition of and service to the Catholic and Jesuit mission of Georgetown University, the English Language Center (ELC) and Professional Development Center (PDC) in the School of Continuing Studies (SCS) collaboration with the Jesuit Refugee Service (JRS) Professional & Post-Secondary Education Project (PPSE) to provide this assistance.
The PPSE has three main objectives:
On-Site Courses (General English Program),
Online educational (access from partner universities), and
Scholarship and Community Events.
Begin with On-Site English Courses
The On-Site General English Program in Amman, Jordan approached Georgetown University's English Language Center (ELC) early in 2019 to request an external validation of its English language programs to ensure that the JRS curriculum is consistent with that of the Georgetown certificate program. The aim was to review teaching materials and assessments so that students who successfully complete the JRS program can be awarded official Georgetown University certificates of completion. This credential is crucial to help the students demonstrate skill and knowledge achievement so as to help them obtain employment and additional educational opportunities.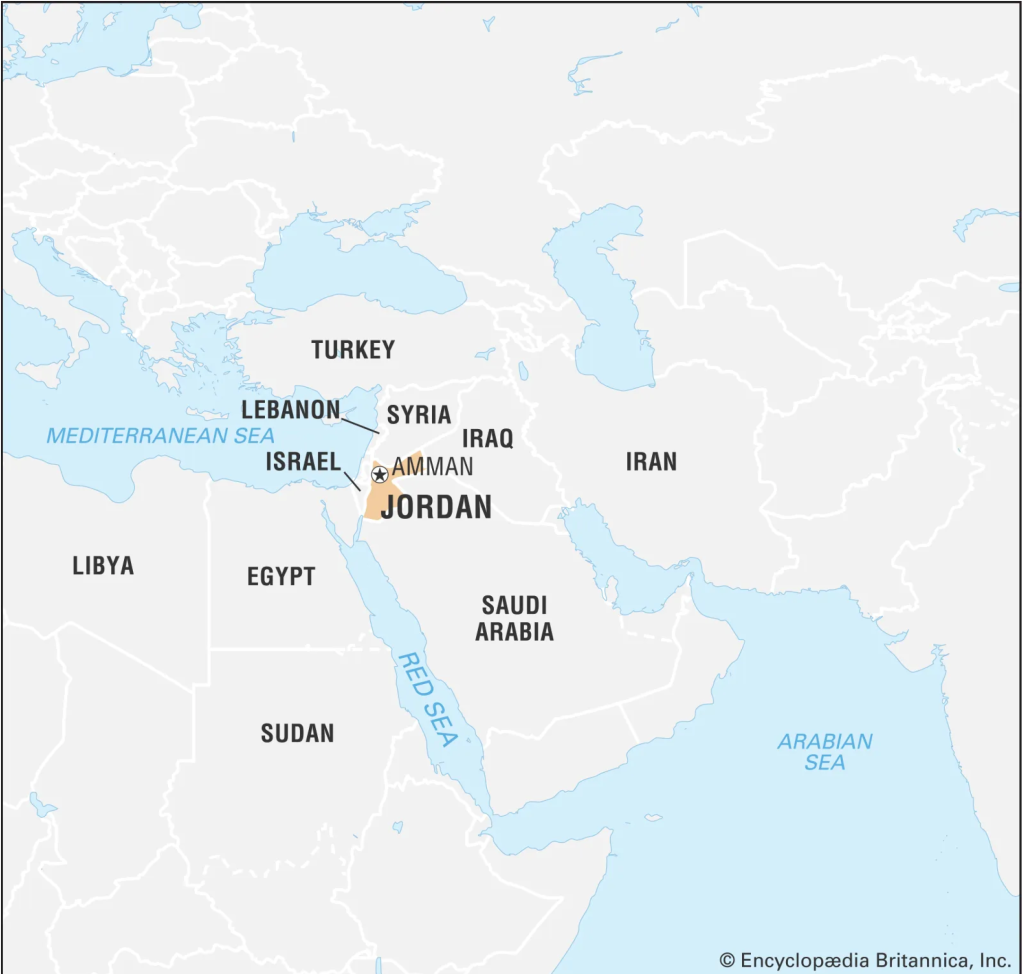 In July 2019, I visited the JRS Amman Jordan site with a TESOL expert colleague to study the English language program delivery that was being offered. In addition to conducting interviews with dedicated JRS staff and faculty, and observing classes, we collected evidence documents pertaining to existing curriculum, assessment, materials, and position descriptions. As a result, several strengths, challenges, and recommendations were noted.
JRS English language programs and courses in Amman, Jordan are well attended and meet the general needs of program participants. This was evidenced by the strong attendance records and high completion rates. Instructors demonstrated passion and dedication to their work, and the staff were equally driven and determined by their mission to serve this population of migrants and forcibly displaced persons. Facilities were conducive to adequate teaching and learning. There are clearly defined class schedules, assigned instructors, class rosters, and a comprehensive registration system that includes pre-placement testing.
We also noted areas to be addressed which included the need to enhance course-specific language learning objectives and outcomes, clarifying policies and requirements for course completion and grading, as well as directions and policies for placement test administration and course placement.
The ELC will support JRS Amman in implementing these recommendations and we will provide ongoing support as we hope to serve more students at this center.
ELC meets regularly with JRS to support its faculty and staff by providing feedback and guidance on the curricular material. The ELC has also provided synchronous virtual training to JRS Amman instructors and academic staff to familiarize them with the CEFR proficiency scale, and to incorporate the proficiency level descriptors into the course material (as learning objectives) and assessment tools (as measurable outcomes).
Working with ELC, JRS Amman has created overall programmatic goals and objectives, which are mapped to the leveled courses and defined course specific learning goals and objectives.
Expand to Professional Education and Other Locations
The work to date has led to an MOU between Georgetown University SCS and JRS (executed in April 2021), which will extend to offering professional education certificate programs. We are exploring the skills needed in the areas where the displaced people are seeking employment and relocation and are considering offering programs as project and financial management.
Building on the success of the pilot in Amman, we are now in discussions with JRS Malawi to explore the possibility of conducting a similar program review for this center's language and professional education programs, and possibly other African locations, as well.
JRS provides funding for the facilities, instructors, materials, and equipment to support the students at the centers.
To date, Georgetown faculty and staff have donated their time and expertise to support and enhance the teaching and learning quality. and to provide additional content to expand the curricular offerings at the centers.
Realize More Work Needs to Be Done to Serve Refugee Students
We've only begun this work and recognize that we must start by building pilots and models on which to build. The need is tremendous and the environments at the centers are dynamic: fraught with the challenges that arise when people are forced to build their lives anew in strange places with nothing but the will to keep moving forward.
It's incumbent upon us as educators to share anything we can. If we can recognize our privilege, comfort, and gifts as good fortune, then the best we can do is share what we have to provide others the gift of hope.