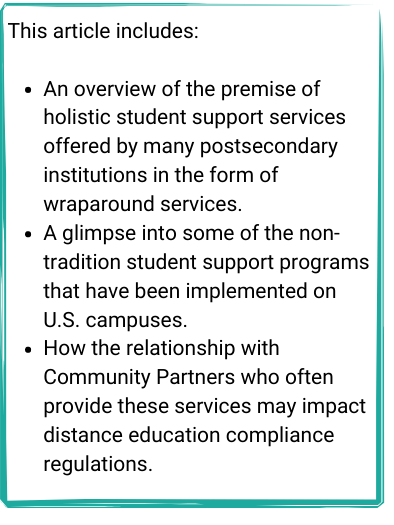 As higher education institutions seek to support learners in a more holistic and comprehensive manner, many are turning to wraparound services to ensure that learners' full range of needs are addressed.
Specifically, wraparound services are programs and support initiatives that go beyond assisting learners with the normal rigors of academics.
These programs often help with non-academic needs such as:
mental and behavioral health,
housing and food insecurities,
social support, and,
familial issues like those involving transportation or childcare.
Why Wraparound Services?
Even as wraparound services are rooted in the medical practice of Systems of Care, or the community-based processes wherein healthcare providers coordinate their care to support the patient holistically, these praxes are becoming increasingly important in higher education.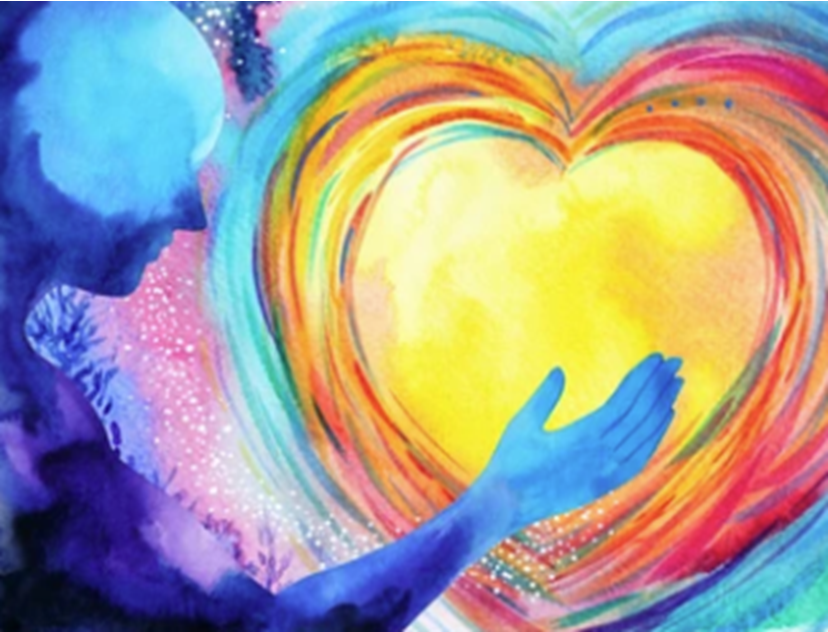 One rationale for increasing wraparound services stems from the challenge postsecondary institutions face to expand equity and increase accountability. This has caused the academy to re-imagine ways to facilitate learner success.
As a result, it has become increasingly clear that a more holistic approach to learner support is needed to ensure both academic and personal success. Contemporary research also encourages this holistic approach, informing that learners who receive wraparound services are more likely to not only persist but also graduate. As such, colleges and universities nationwide have opted to implement a myriad of these programs.
Service Examples
Wrapping Up Food Insecurities
An example of new and innovative support services stems from the rising concerns related to food insecurity on college campuses. To respond, a number of institutions have implemented new student food assistance programs. One such program is the University of North Carolina Greensboro's, Spartan Open Pantry, a campus-based food support system that allows students' access to a variety of perishable and non-perishable foods, fresh fruits and vegetables, and hot meals.
Greater than 500 colleges and universities throughout America have also implemented the Swipe Out Hunger initiative on their campuses. Institutions such as the University of California, Los Angeles, University of Colorado, Boulder, and Texas A&M University, College Station, launched this program which simply allows students to donate unused meal swipes to their peers in need. Another program is the Food for Thought initiative, which was established during the COVID-19 pandemic as a means to provide learners with access to free or discounted meals. This programming has been implemented at prestigious and nationally known institutions including the University of Michigan, Ann Arbor and the University of North Carolina, Chapel Hill.
Empowering Learners with Mental Health Assistance
In the wake of the COVID-19 pandemic, college campuses nationwide have seen an uptick in concerns about the mental health and well-being of learners. The perfect storm of the pressures of academic performance, social expectations, and the transition to adulthood, coupled with pandemic-related closed campuses, adjusting to online learning, and, for some, the death or illness of family, increased reports of learners experiencing stress, anxiety, and depression. According to the American College Health Association, nearly 40% of college students reported feeling so depressed in the past year that it was difficult to function.
To address this issue, campus administrators are taking steps to improve mental health support for their learners by increasing the number of counselors and mental health professionals available on campus, as well as expanding the hours and availability for counseling services. Some universities are also implementing peer support programs, where trained student volunteers provide confidential support and guidance to their peers.
In addition, the academy continues to work to develop a more supportive and inclusive campus environment. This includes offering mental health awareness and education programs, promoting self-care, stress management techniques, and reducing stigma around seeking help for mental health concerns. Some universities have also implemented policies and practices to address the specific needs of marginalized and underrepresented student groups, such as LGBTQ+ students and students of color.
While Georgia Institute of Technology, Atlanta, bursts with pride when lauding the rigors of its academics and research programs, as well as the strength of its students, the university is also going to great lengths to publicize its Wellness Empowerment Center. The center incorporates programming on financial well-being, sexual health, self-care, etc., by using an "upstream approach" which works proactively to prevent student mental health issues. Administrators contend that by implementing innovative programs and wellness initiatives, they, in turn, facilitate learners' ability to "always thrive as they move upstream."
Community Partners
While some institutions have established campus-based centers that offer a range of these services, others have engaged in developing partnerships with community organizations to provide a mix of services. Third-party service organizations such as GraduLet in Houston, Texas, AdvanceEDU in Denver, Colorado, and College Together in Philadelphia, Pennsylvania, have partnered with several institutions across the country to provide enhanced learning opportunities for students.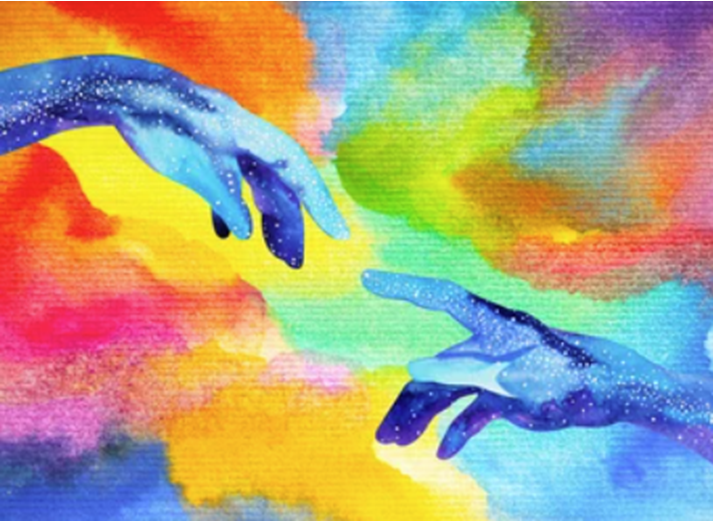 These third-party affiliates help their partner universities (partner institutions include Colorado State University Global, Southern New Hampshire University, University of Massachusetts Global, and Western Governors University) stay competitive in the rapidly changing higher education landscape by offering a personalized experience for learners. Services include providing basic needs such as access to laptop computers and the internet.
Partner agencies also assist students with completing complicated federal financial aid applications, provide academic and personalized student success coaches, tutoring and writing center assistance, skill-building workshops, and special help for English language learners. Non-traditional assistance includes transportation support such as public transportation passes, onsite childcare, hot meals, healthcare referrals, mentorship programs, and dedicated workspaces.
The intent is for learners to become immersed in a well-rounded system of academic and non-academic support that by nature creates the structure and culture which allows them to reach their full educational potential. Thus, making the collaboration between post-secondary institutions and community organizations vital to student success.
State Authorization Compliance Implications
While the benefits of holistic student support are clear, implementing such programs can prove to be challenging for higher education institutions. A major challenge is the potential for these services to cause state authorization compliance concerns. As leaders contemplate implementing these services, they too must consider the state authorization compliance foundational principle, which cautions that higher education institutions must obtain formal permission from a state to conduct specific activities within its borders.
Institutions located in one state that engage in partnerships with third-party servicers or community partners in another state, run the risk of triggering a physical presence (the measure by which a state defines the status of an educational institution's presence within the state).
Because the guidelines of physical presence vary by state, state authorization compliance professionals must remain cognizant of each state's metrics and common physical presence triggers.
Issues may arise with community partner programs if these entities are not cautious when marketing and advertising their services. For example, some state regulatory agencies have expressed concern about some community partners' advertising language which alludes to an institution maintaining instructional sites or administrative offices in their state. Other regulatory concerns arise from the possibility of an institution employing faculty or staff in their state.
To ensure that your institution is taking all necessary steps to remain compliant, consider the following:
Review the regulations of the state where the institution offers the activity to determine if the activity causes the institution to be regulated in the state.

Remember, states vary as to which activities will cause regulatory oversight.

If you are a SARA participating institution, make certain to understand the definition of physical presence found in section 5.10 of the SARA Policy Manual
Obtain and document state approval from the state's higher education agency.
Establish internal policies and procedures to remain current on state requirements and to maintain state approvals.
Remember, non-compliance with state authorization regulations can result in serious consequences for institutions. Penalties can include fines, loss of eligibility for federal financial aid, and the revocation of accreditation. It is therefore critical for institutions to ensure they remain compliant with each state's regulations. Also, remember that the State Authorization Network (SAN) is the leader for guidance and support when navigating state and federal regulatory compliance for postsecondary institutions conducting out-of-state activities. Know that SAN is always here to help!
---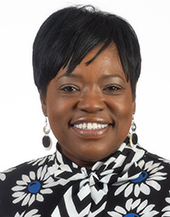 Jana Walser-Smith
Director, Interstate Compliance and SAN Member Outreach, State Authorization Network
---