National Consortium of Open Educational Resources (NCOER)
Overview
NCOER is a partnership of the four higher education regional compacts focused on increasing access, affordability, and equity of open educational resources (OER). OER are high-quality teaching and learning materials that are free for educators and students to use, customize, and share. These partners engage new opportunities to enable substantial research, develop open education solutions that promote equitable learning, and support coordination across regions to scale and sustain use of OER across the country.
The four compacts include: Midwestern Higher Education Compact (MHEC), New England Board of Higher Education (NEBHE), Southern Regional Education Board (SREB), and Western Interstate Commission for Higher Education (WICHE). This partnership expands current OER efforts in each region and coordinates research activities and sharing across regions.
NCOER was conceived and founded by Tanya Spilovoy (WCET), Russ Poulin (WCET), and Jenny Parks (MHEC). The William and Flora Hewlett Foundation provided generous support to develop the Consortium and continues to fund each compact.
WCET originally developed the partnership and coordinated NCOER efforts. As of September 2022, SREB assumed the coordination role.
Current Contact for NCOER
Southern Regional Education Board (SREB)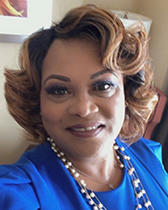 Charlotte Dailey
Program Specialist for Open Educational Resources (OER), Southern Regional Education Board