According to Allen Tough, adult learners spend an average of 15 hours per week, nearly 800 hours annually, participating in self-directed learning*. Motivations to begin such a learning journey vary but include knowledge and skill acquisition or self-improvement. This unassessed learning holds tremendous value for adults seeking credentials and acknowledgment of learning and could serve as an untapped pool of students as institutions grapple with decreased enrollments.
In his book, Free-Range Learning in the Digital Age, Peter Smith, long-time WCET friend and advisor, says that self-directed adult learners are fueling an ed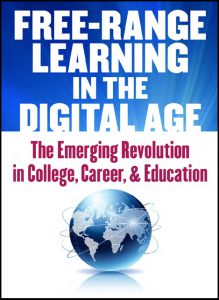 ucation revolution. Institutions that effectively assess and credential prior learning are at the forefront of this revolution. This disruptive change is becoming scalable as technology supports learner assessment and allows students to inventory their "hidden credentials."
In addition to being a convenient way to provide credit, valuing the prior learning of adults makes economic sense for the entire ecosystem; the adult learner, higher education institutions, and the workforce.
Peter Smith and WCET's Megan Raymond discussed the following topics:
    The financial benefits of prior learning assessment to the student, institution, and the workforce.
    The factors driving disruptive change for institutions.
    Moving from pro-academia to pro-learner and the democratization of learning.
    The value of skills and knowledge vs. a diploma, referred to as the Scarecrow's Dilemma.
    How technology supports increased learning and access.
*Allen Tough, The Adult's Learning Projects (Toronto: The Ontario Institute fur Studies in Education, 1969).