Alternative Assessments in Digital Learning in Higher Education: Global Perspectives
Date :

March 23, 2021 2:00 PM

Meeting Type :

Webcast
Hosted in partnership with OneHE.

Remote learning highlighted some of the challenges associated with assessments via online learning. Proctoring, identity verification, and other means of authenticating the learner taking the test present challenges, including costs and privacy concerns.
Alternatives to traditional assessments help demonstrate what students can do over what they know or have memorized. According to Brigham Young University, "…an alternative assessment measures applied proficiency more than it measures knowledge. Typical examples of alternative assessments include portfolios, project work, and other activities requiring some type of rubric."
Alternative assessments can reduce privacy and security concerns and showcase student's competencies and proficiency.
Panelists discussed global perspectives on how to effectively use alternative assessments, including:
Advantages and disadvantages including cost and workload.
Self and peer assessments.
Role of edtech.
Student perceptions.
Links between faculty evaluation and student motivation.
Live captioning was provided by our sponsor, VITAC.
About our partner: 
OneHE supports faculty and institutions in higher education to improve student outcomes. Our microlearning is co-created with experts and designed to inspire and guide faculty to change their teaching practice.
Each bitesize resource provides an evidence-based approach that can be applied immediately to teaching practice to support student engagement and retention.
Our online community provides a safe space for faculty to connect with like-minded individuals and experts to learn new approaches to apply in their teaching for the benefit of their students.
Visit OneHE to try out a piece of microlearning or for more information.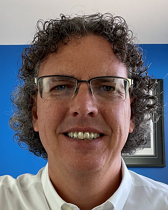 Steve Joordens
Professor of Psychology, and Director, Advanced Learning Technologies Lab, University of Toronto Scarborough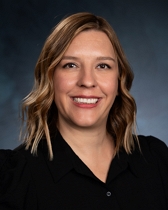 Janelle Elias
WCET Steering Committee, Vice President, Strategy & Advancement | Interim Vice President, Academic Affairs, Rio Salado College
---