Digital Learning and Distance Education Definitions – Where there is clarity, confusion, and what matters to the students?
Timezone :

US/Mountain

Date :

March 31, 2023 12:00 PM - 1:00 PM

Meeting Type :

Closer Conversation
In this month's Closer Conversation, we discussed some of the key insights from Defining "Distance Education" in Policy: Differences Among Federal, State, and Accreditation Agencies, a report from WCET and the WCET State Authorization Network, about the need for effective, student-centered policies around digital learning and distance education definitions. Members were encouraged to share what they are doing to provide clear definitions and expectations to students so they understand what will be required in terms of technology and in-person requirements.  
Discussion Leader: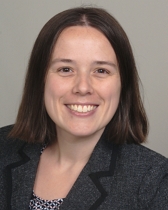 Kathryn Kerensky
Director, Digital Learning Policy & Compliance, State Authorization Network
---