A WCET Closer Conversation: Open Educational Resources
Timezone :

US/Mountain

Date :

April 22, 2022 12:00 PM - 1:00 PM

Meeting Type :

Closer Conversation
Open Educational Resources (OER) – freely accessible and openly licensed text, media, and other digital assets that are useful for teaching, learning, and assessing as well as for research purposes – have made education more achievable and equitable for millions of students worldwide. Discussion topics included:
Finding high-quality OER.
Calculating the ROI of OER.
Advice for implementing an OER initiative.
Equity, access, and OER.
The conversation leads answered questions and shared their experiences with implementing small and large scale OER initiatives.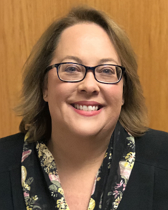 Tina Parscal
Associate Vice Chancellor for CCCOnline and Academic Affairs, Colorado Community College System
---