Using Behavioral Analytics to Support Student Retention
Date :

April 26, 2018 11:00 AM

Meeting Type :

Webcast
Behavioral Analytics gathers student engagement data to inform recruitment, enrollment, and retention. It can allow institutions to learn the strengths, skills, and preferences of students, helping them to have more meaningful interactions with their students.
Learn how Utica College partnered with Wiley Education Services to utilize behavioral analytics throughout the student journey, including:
Recruitment Support: Behavioral analytics categorize each prospective student's communication style within seconds of the call. This contributes to the retention rate by supporting the recruitment representatives in steering the "right" students to the right program.
Enrollment Management: Prospective students are supported through the application and enrollment process, allowing them a premier experience. Building a strong rapport with students from the beginning cultivates trust between the student and the institution.
Student Retention Services: Once accepted into a program, students are assigned to a Student Service Coordinator (SSC). The relationship between the SSC and student allows for proactive monitoring and outreach to identify and address any potential problems or issues early.
These efforts to grow the number of Utica's students retained year over year ultimately led to an increase in graduation rates.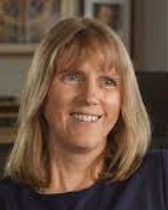 Polly Smith
Associate Provost for Online Learning and Vice President for Online and Extended Studies, Utica College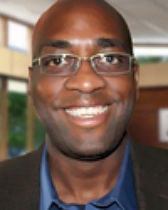 Kelvin Bentley
Assistant Vice President for Digital Learning Innovation, Division of Research and Strategic Innovation, University of West Florida