WCET and GlobalMindED Digital Inclusion Award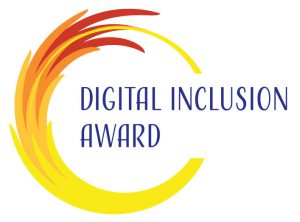 WCET and GlobalMindED collaboratively presented the Digital Inclusion Award from 2017 – 2018. This Award was a unique recognition of an individual, organization, or program that has shown significant impact on low-income and/or first-generation learner populations with regard to increasing involvement in global digital leadership.
The Digital Inclusion Award was originally sponsored by WCET and GlobalMindED and has now been moved to GlobalMindEd for the foreseeable future. Thank you to all for your interest in this program.
Visit GlobalMindED's Digital Inclusion Award page to learn more about the application and nomination process for this unique award.
Past Winners:
The 2018 winner of the Digital Inclusion Award is Dr. Hamid Ikram from Government College University Faisalabad. Read more in the 2018 media release.
The 2017 winner of the Digital Inclusion Award is Dr. Nader Vadiee, Ph.D., from the Southwestern Indian Polytechnic Institute. Read more in the 2017 media release.