WOW Media Release 2014
WCET Recognizes Institutions Answering Challenges with Innovative Programs
Boulder, CO – Since 2004, the WICHE Cooperative for Educational Technologies (WCET) has been presenting the WCET Outstanding Work (WOW) award to colleges, universities and organizations who are implementing exceptionally creative, technology-based solutions to contemporary challenges in higher education. The WOW award helps WCET meet its mission of promoting innovative and effective practice by providing exemplary programs as models for the higher education community to adapt for their own students and faculty.
This year's WOW award recipients have all implemented solutions in areas shown to have impact on student success ranging from flexible learning options to an online writing lab and an OER-based associate degree.
Capella University: FlexPath is a competency-based, direct-assessment delivery option for several bachelor's and master's degrees and post-baccalaureate certificates.
Colorado Technical University: intellipath™ for MBA preparation is an adaptive learning implementation that is both assessment and facilitator driven, targeted at ensuring all MBA students have the base knowledge they need to be successful in the classroom and their careers.
Excelsior College: Online Writing Lab (OWL) addresses the need for stronger writing support for college students through use of an open-source environment with extensive multimedia elements.
Northern Virginia Community College (NOVA) Extended Learning Institute: NOVA's OER-Based Associate Degree Project is a comprehensive approach to addressing access, affordability, and student success through use of open educational resources.
University of Wisconsin – Milwaukee: U-Pace instructional approach integrates self-paced, mastery-based learning with instructor-initiated Amplified Assistance in an online environment.
"Each year this coveted award is bestowed upon institutions who are creatively applying technological innovations to answer the big questions related to student access and success in higher education," said Shanna Coles, interim director, distance education & summer school, UNC Charlotte and chair, WOW Award committee. "Encompassed in this year's winners, we have effective models to help students move towards credentials quickly, with the foundation necessary for success while keeping access and affordability at the forefront."
The WOW awardees will be recognized by WCET's national community of higher education innovators during the WCET 26th Annual Meeting in Portland, OR, November 19-21, 2014.
Capella University: FlexPath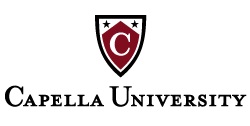 The U.S. Department of Education approved Capella University's innovation FlexPath direct-assessment programs in August 2013. This made Capella the first university to offer competency-based bachelor's and master's degree programs that utilize an approved direct-assessment learning model. Capella's FlexPath programs offer the potential to significantly reduce the cost of a degree, accelerate the time required for degree completion, and better align learning to the needs of the student, employers and society. Traditionally, degree programs are constructed around credit hours that measure the time required to complete specific courses. Under the FlexPath model, degree programs are constructed around the direct assessment of demonstrated competencies.
The FlexPath model provides a revolutionary step into more innovative approaches to higher education. It allows Capella to focus on learning outcomes rather than time spent learning. In an era of free and open content, this is an important innovation that will help drive down costs for students while still making Capella University instruction available for those who will benefit from a more traditional approach. Faculty remain at the heart of this model as they design the curriculum and assessments, as well as provide instruction through feedback and guidance for students working to demonstrate and master competencies. The true success of this innovative model depends on rigorously articulated and well-developed competencies. Capella has an extensive record of developing and offering curricula that are competency-based.
Contact: Mike Buttry
Title: VP of Public Affairs and Communications
Phone: 612-977-5499
Colorado Technical University: intellipath™ for MBA preparation

Colorado Technical University (CTU) recognized that its MBA program was in need of a platform that would address students entering the program at varying levels of knowledge. More specifically, CTU needed to establish an alternate method to standardized exams, as well as a solution to increase foundational business knowledge to ensure students were prepared for their futures. CTU saw the potential to leverage a new adaptive learning platform to help address both of these educational needs.
In 2013, the University implemented a program called intellipath. This technology provides an improved learning experience by recognizing what students already know, anticipating what they're ready to learn and tailoring their course materials accordingly. CTU selected this technology because it uses student interactions and data to provide a personalized learning experience. While adaptive learning technology isn't new, when used in the educational setting, this technology creates a personalized learning plan that gives students extra support where they need it, while quickly moving over areas of competency. As a result, there is sustained learning rather than short-term memorization. This long-term knowledge retention builds a foundation for success both in the classroom and beyond.
Contact: Constance Johnson
Title: Provost and Chief Academic Officer
Phone: 224-293-5958
Excelsior College: Online Writing Lab
According to national research, writing remains a significant challenge for many college students and better support is needed. With the help of a Kresge Foundation grant, Excelsior developed a highly-interactive, publicly-available and media-rich online writing lab designed to help freshmen, or adult learners returning to school, make the transition to college-level writing. The OWL provides warm and engaging support for students who need introductory writing help or a refresher for more advanced courses. Available 24/7 and accessible via desktop or mobile device, the OWL creates an engaging learning environment via writing exercises, video tutorials, quizzes and an interactive video game. With seven learning areas, the OWL provides comprehensive coverage, making it a flexible resource for both writing courses and courses across the disciplines. Over 40 colleges and universities in the U.S. are using this free resource in their classes and writing centers.
An independent study found students who used the OWL improved their writing skills and processes and increased their final grades by an average of 6.6 points. Students in treatment groups who used the OWL also showed greater improvement in their approaches to writing tasks and reported more positive attitudes toward writing. They also showed greater improvement in key writing skill areas, including context and purpose for writing, use of sources and evidence, and control of syntax and mechanics.
Contact: Crystal Sands, PhD
Title: Director, Online Writing Lab
Phone: 518-608-8248
Northern Virginia Community College (NOVA) Extended Learning Institute: OER-Based Associate Degree Project

The need to increase access to and reduce the costs of attending college is a burden shared by all higher education institutions. One way that Northern Virginia community College (NOVA) has addressed this growing concern is through an innovative two-phase project to promote the use of Open Educational Resources (OER) across the curriculum, embedded in a series of online courses offered through NOVA's Extended Learning Institute.
NOVA's OER-Based Associate Degree Project is designed to affect the broadest possible population of students by creating course options in a variety of subjects that will save students money and ensure that all students in these courses have equal access to all materials required to be successful in the course. Students can take one or two OER courses, complete a one-year General Education Certificate, or complete two full Associate Degree tracks that make extensive use of digital content and free/open educational resources, and do not require the purchase of textbooks. NOVA's OER project saved students over $200,000 in its first semester, and ELI students can save up to $3,500 in textbook costs by following an OER degree option.
Contact: William Preston Davis
Title: Director of Instructional Services, ELI
Phone: 703-323-3511
University of Wisconsin – Milwaukee: U-Pace

University of Wisconsin – Milwaukee: U-Pace is based on two key concepts – mastery-based learning and Amplified Assistance.
Mastery-based learning lets students progress through coursework at their own pace, and assures that they master material before moving to the next level. Students take a quiz as they complete each section of the material and must achieve at least a 90 percent before moving on to the next section. The learning management system includes numerous variations of each quiz so students can retake any quiz as many times as needed. They receive an immediate score, but aren't told what questions they got wrong since the goal is to master the concept rather than just memorize answers to questions.
This mastery-based learning is supported by Amplified Assistance, which allows instructors to shape students' success, and give them customized feedback about specific learning challenges they may be having. Instructors deliver the feedback via email, using templates provided in the U-Pace manual that they can edit and personalize to help them respond to student needs. The value of this approach is that it allows instructors to identify students who are struggling, and reach out to them proactively. As a result, even those students who are reluctant to approach an instructor for help receive positive support and encouragement.
Contact: Dianne M. Reddy
Title: Professor of Psychology; Director of U-Pace Student Learning & Instructor Training
Phone: 414-229-4217
About WCET
The WICHE Cooperative for Educational Technologies (WCET) is the leading national organization devoted to advancing excellence in technology-enhanced higher education, working at the intersection of practice, policy and technology. More information about WCET's institutional membership resources, services and common interest groups can be found on WCET's website.
Contact: Cali Morrison
Title: Manager of Communications, WCET
303-541-0234 (Office)
406-580-5894 (Mobile)