WOW Media Release 2016
WCET's WOW Awardees Transform the College Learning Experience with Innovative, Technology-based Solutions
WCET is pleased to announce the recipients of the 2016 WCET Outstanding Work award—California State University, Northridge; Colorado Technical University; University of Central Oklahoma, University of Hawaiʻi System; Western Governors University
September 8, 2016
Contact: Mollie McGill
Director, Programs and Membership, WCET
303-541-0306 (Office)
303-263-2239 (mobile)
Boulder, CO – Since 2004, the WICHE Cooperative for Educational Technologies (WCET) has been presenting the WCET Outstanding Work (WOW) award to colleges, universities and organizations who are implementing exceptionally creative, technology-based solutions to contemporary challenges in higher education. The WOW award helps WCET meet its mission of promoting innovative and effective practice by providing exemplary programs as models for the higher education community to adapt for their own students and faculty.
The five WOW award recipients have all implemented solutions in areas shown to have impact on student success.
"The WOW Awards committee was impressed by the important challenges in higher education addressed by the 26 projects that we reviewed," said Kara Monroe, Vice President for Academic Innovation and Support at Ivy Tech Community College, and chair of the WOW Awards committee. "These five award recipients certainly represent game-changing opportunities for the students, faculty and institutions."
The WOW awardees will be recognized by WCET's national community of higher education innovators during the WCET 28th Annual Meeting in Minneapolis, MN, October 12-14, 2016.
California State University, Northridge: Creating In-House Faculty-Authored Instructional Apps to Enhance Learning: An Entrepreneurial and Sustainable App Development Strategy

In 2015, CSUN began working on iOS app development to support faculty teaching for the university's tablet initiative. Well-designed mobile apps can capture students' attention. However, curriculum apps for faculty tend to be less engaging, and faculty have typically been unable to develop apps themselves because they are subject matter experts, not programmers. To address this need, CSUN found a way to create apps for faculty at low cost.
CSUN launched a mobile app competition, AppJam, to expose students to app development and to identify a pool of talented students who possess app development skills. For the AppJam competition, students had one month to work in teams to create app concepts and prototypes. Faculty and staff mentored the student teams and judged the competing apps. Winning teams received cash prizes plus professional support from Los Angeles start-up companies to bring the student apps to fruition. CSUN Information Technology hired some of the students from the AppJam talent pool, and faculty teaching in the myCSUNtablet initiative were asked to submit ideas for curriculum apps. Instructional designers met with faculty to maximize the pedagogical potential, and the student developer team worked on the technical aspects of the app. The strategy succeeded far beyond expectations. Four apps have already been designed, tested and published in the App Store where they are now available for free to CSUN students and the public. Preliminary findings suggest that the apps are engaging students and helping them succeed in class.
Contact: Carmen Ramos Chandler
Director of Media Relations, California State University, Northridge
(818) 677-2130; carmen.chandler@csun.edu
Colorado Technical University: CTU Mobile

Whether it's waiting in line at the grocery store or while commuting on the train, Colorado Technical University® (CTU) recognizes that students have daily "mobile moments" – or opportunities each day when they can check in on school while on the go. That's why they created CTU Mobile, a higher education application that's designed to provide a secure, convenient way for CTU students to stay connected to their education anywhere, anytime with a smartphone or tablet.
To design the app with an eye toward student success, CTU hosted focus groups with current students and cross-functional stakeholders to identify opportunities that could most significantly impact the learning experience. Additionally, CTU conducted an analysis of other mobile apps outside of higher education to benchmark against other 'best in class' apps and take inspiration from user-centric functionality.
As a result, CTU Mobile offers students access to a personalized learning experience on the go. Whether taking a break during work or vacationing with family, students have the ability to play live or archived lectures, read and respond to online discussion board posts, and submit individual projects via the cloud. Students asked for real-time notifications, time management tools, quick access to university contacts, and degree progress bars for motivation – and CTU answered. In addition to essential classroom features, CTU Mobile also delivers grade notifications, assignment due dates, class announcements, reminders, and more. Students can also organize tasks and assignments by day and week to better plan their time, add to-dos to their personal calendar, and contact their instructors or CTU staff members with one tap in the app.
For motivation, CTU Mobile shows students their degree progress and key milestones, along with a daily motivational message from alumni and faculty – all tailored to enhance CTU students' mobile education experience and help them stay focused on their degree goals.
Contact: Melissa Balsan
Vice President of Marketing, Colorado Technical University
mbalsan@coloradotech.edu
University of Central Oklahoma: Student Transformative Learning Record (STLR)

The University of Central Oklahoma formally committed to Transformative Learning (TL) in 2006 in its mission statement. Operationalizing TL, though, has few institutional roadmaps, and for several years UCO convened periodic meetings about the nuts-'n'-bolts of TL, with advocates and early adopters finding ways to prompt TL experiences among students.
STLR — an evidence-based process helping students develop life and work skills that extend beyond course content — began Spring 2012 as the institution-wide process to develop students' beyond-disciplinary skills and to help expand student perspectives. STLR is proving successful as a way to design TL-promoting activities, assignments, and environments; as a way for faculty and staff to assess student evidence of TL against robust and vetted rubrics; and as a means to track how, where, and to what effect TL is happening on campus and in students' lives.
One aspect of the tracking is student-facing and formative — the mobile student dashboard of TL achievement in each of UCO's Central Six Tenets via a 3-level  badging tool. Employer feedback about the beyond-disciplinary skill sets of UCO graduates as presented in eportfolios and presentation of self during job interviews is an institutional measure of STLR success, and there are others.
STLR happens in classrooms, in co-curricular learning, via out-of-class student TL projects where students are mentored by faculty and staff, and in other ways.
Higher education seems to agree on the need to develop students' sense-of-self, citizenship, and other "quality human being" sensibilities. STLR is UCO's answer to the call.
Contact: Adrienne Nobles
Assistant Vice President, University Communications, University of Central Oklahoma
(405) 974-2103; anobles@uco.edu
University of Hawaiʻi System: Scaling Integration of Data Analytics and Tools to Transform Decision-Making for Student Success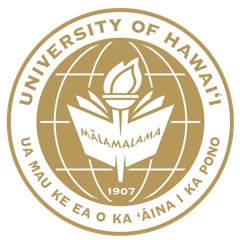 The University of Hawaiʻi System (UH) has transformed their institutional decision-making culture using data analytics and digital tools to inform and support student success.  Through a combination of three different initiatives, the university system has seen great results in increasing retention and overall student success.
The UH launched their "15 to Finish" campaign as part of the Hawaiʻi Graduation Initiative to improve four-year graduation rates across the UH campuses in 2011. The successful campaign aimed to encourage students to take 15 credits per semester to graduate on time.  First-time freshmen at the university system's four-year campuses taking 15 credits or more have increased from 36.1% to 59.2%. The 15 to Finish campaign has since been adopted by 20 other states.
The UH was a founding institutional partner of the PAR Framework. The engagement with PAR has provided the UH system with a data initiative around which the institution could organize new efforts to improve student success. Today, UH is a design and development partner of PAR's Student Retention Risk Factors dashboard that identifies factors affecting student retention and identifies students with a high probability of not being retained.
Through a $225,000 IPASS grant, Honolulu Community College, a U of H institution, is piloting a program that integrates data from separate student registration and early alert systems to better recruit and retain under-represented students in STEM fields. PAR Framework predictive models have been integrated with Starfish Retention Solutions as one of the outcomes of this grant.
Contact: Hae Okimoto
Director, Academic Technologies, University of Hawaiʻi System
(808) 956-3504; hae@hawaii.edu
Western Governors University:  Responsible Borrowing Initiatives

As student loan debt in this country climbs to astronomical levels, now more than $1.3 trillion, there's no doubt that excessive student debt is a problem that has major consequences for the students as well as the U.S. economy. About 40 million Americans hold student loans, and about 70% of bachelor's degree recipients graduate with debt.  So, it's not surprising that more than 40% of student loan borrowers are either in delinquency or default on their student loans. Recognizing this serious issue, nonprofit, online Western Governors University (WGU) sought a simple, innovative way to help educate its students to become responsible borrowers.
In July 2013, WGU developed a personalized Financial Aid Plan for each student, which is a hybrid of the federal financial aid Shopping Sheet. This plan recommends that each student borrow only his or her "unmet direct costs" – that is, tuition and fees minus grants and scholarships. In the first three years, 65% of borrowers accepted this recommendation, and another 10% declined all loans. By simply shifting emphasis and providing information, WGU was able to significantly change student behavior and reduce borrowing. In the three years from July 2013 to June 2016, the average borrowing per student (of those who borrow) has decreased 41%, from $7,870 per year to $4,640 per year, representing a reduction in overall student borrowing at WGU of more than $400 million.
Contact: Joan Mitchell
Vice President, Public Relations, Western Governors University
(801) 428-5463