The question about the quality of learning in technology-mediated instruction still lingers.  Regardless of the evidence provided (U.S. Department of Education's meta-analysis, No Significant Difference studies)  about the quality of the outcomes, there are always detractors.
At the same time that the Gates, Hewlett,  and Lumina Foundations have increased their emphasis on technology-mediated learning, I've also seen a host of articles recently raising questions about online education.
This week I had the pleasure of attending  the Presidents' Forum of Excelsior College's annual meeting.  One session asked the question" "Why Are We Still Addressing Questions About Quality?" I'd like to share some observations that came from that session that was moderated by Julie Prosky Hamline, executive director of Maryland Online.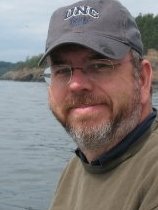 Judith Eaton, president of the Council for Higher Education Accreditation, gave six responses to the quality question for elearning:
We need to talk about quality. Educational quality should always be at the forefront.
We need to be defensive.  If we don't define the measures of quality, somebody else will do it for us.
For online learning, expectations are still being established.  Many faculty and administrators from traditional backgrounds are still hold a strong negative bias on this issue.
The structure of traditional higher education stands in the way.  It is much decentralized. Faculty are "independent entrepreneurs"  Does quality imply compliance approval? Will academic freedom by compromised?
Accreditation is a formative, not summative, evaluation.  It provides indicators of progress and not the final answer on the quality of anything.
The world is changing.  The world of increased demand for higher education and "massified" instruction has put pressures on traditional norms of quality.
Ron Legon, executive director of Quality Matters, noted that the federal and foundation initiatives focused on college completions are again turning our attention to quality being focused on outcomes.  Rankings (such as those performed by U.S. News) are based on inputs.  If we focus on outcomes, that data should be used for improvement purposes, not just as a rewards and punishment system.
Bruce Chaloux, director, Electronic Campus, Southern Regional Education Board, said that the debate is less about quality and more about credibility.  If it was an issue of quality, could we continue to attract a growing number of students each year?  What would happen if we suggested doing a Quality Matters review of every course on campus?  That would be an interesting discussion to have on campus.  If we moved to more competency-based forms of assessment, then the form of instruction matters less.
As part of the question and answer period, Pam Tate, president and CEO of the Council for Adult & Experiential Learning, said that not everyone in industry is convinced of the quality of online instruction.  Because of the negative experience of a few employees, one company recently barred it's staff from using their tuition-reimbursement benefits for online courses. Heavy sigh.
There was much discussion about the need for higher education to better use data to improve student retention and as a measure for outcomes.  Of course, this is true regardless of the mode of instruction.
The conversation ended too soon, but we are all living the debate every day.  Improving our use of data and analysis will be key.  One of the reasons we have not been successful in ending this debate is that the "traditional" side is not required to supply data.  How do they measure quality?
How much data is enough?  Wish I knew.  But I have to believe that an academic community that values research and evidence will come around someday.
What do you think?