You get questions. We get questions.   
What are other campuses doing about the issues that vex you?  How do you know?  There is only one way to find out, ask them.  And there is only one way for us share the answers — if you respond when asked.
For the third year, WCET is partnering with the Campus Computing Project to conduct the Managing Online Education survey.  The survey focuses on the instructional, operational, and technology infrastructure of online education programs of institutions throughout the U.S. and Canada.
Highlights of the results of the 2010 survey included:
Just over half of the institutions require faculty to take mandatory training before teaching an online class.
Almost three-quarters cited "faculty resistance" as a barrier to expanding their online programs.
Online education organizations within a campus are in flux as 44 percent restructured their how they managed online education in the past two years and 59 percent plan to do so in the next two years.
Only one-third of institutions offered their students 24*7 technical support.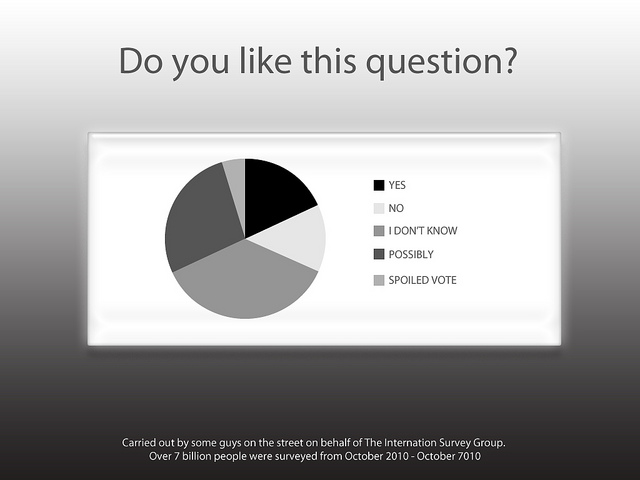 In response to feedback from last years' survey participants and those who used the results, we have made some changes to this year's survey.  You will be glad to know that we cut some of the questions that were not producing interesting results and shortened the survey.  Additionally, after two years, we were seeing clear trends on some responses.  To delve deeper into those issues we added these new questions:
How centralized or decentralized is your online learning organization?
How engaged is your president and provost in the development or expansion of online education at your institution?
Faculty resistance has been cited as a barrier in past surveys, what are the sources of that resistance?
What percentage of the online tuition and fee revenue from online courses and programs revert back to the academic unit offering that course or program?
Does your institution have a mandatory process to review and approve all new online courses and programs?
I bet you would like to know how your colleagues answer those and other questions.  Here's where you come in…
YOUR INSTITUTION NEEDS TO RESPOND TO THE SURVEY.
<Sorry for yelling at you> To avoid confusion, we would like one response from each institution.  Given that some institutions are centralized, some are decentralized, and some laugh at the notion of organization, it is often difficult to know who is the correct person to invite to take the survey.  There is no common position of "chief elearning officer" like there is with a CIO.
How Do You Participate?
Review the 2011 Managing Online Education survey to see what questions are being asked. If you are not what passes for a "chief Elearning officer," ask around at your institution to see if someone has received an invitation and is completing the survey.  If you need an invitation or have other questions about the survey, contact Casey Green at cgreen@campuscomputing.net.  He will help you out and get you access to the survey.  Survey responses must be submitted through the online survey software and not by completing the .pdf linked earlier in this paragraph.
The survey deadline is Friday, December 2  December 16 28.  I'm looking forward to your participation, seeing the results, and sharing them with you!  NOTE:  THE SURVEY DEADLINE HAS BEEN EXTENDED TO DECEMBER 16 28.
Thank you,
Russ
Russ Poulin
Deputy Director, WCET
rpoulin@wiche.edu
Twitter:  @wcet_info
Join WCET!  Support our work.
Photo/Graphic credit:  Sean MacEntee Some rights reserved: http://www.flickr.com/photos/smemon/6289600762/