Making college affordable is in headlines across the country.  In today's blog, Van Davis, Director of Special Projects, Workforce, Academic Affairs, and Research Division, Texas Higher Education Coordinating Board, shares with us the story of an innovative baccalaureate program in Texas which aims to address the issue of student costs. 
Clay Christensen is well known for his work on the impact of disruptive innovation on a variety of industries and fields, including higher education. According to Christensen, higher education is at a crossroads that leaves it "both at great risk of competitive disruption and potentially poised for an innovation-fueled renaissance." How higher education leaders respond to this crossroads seems the stuff of almost daily discussion. One response in Texas is the partnership forged between the Texas Higher Education Coordinating Board, the College for All Texans Foundation, South Texas College, and Texas A&M University-Commerce.
Funded through an EDUCAUSE Next Generation Learning Challenges Wave IIIb grant, the Texas Affordable Baccalaureate (TAB) Program is a response to Christensen's calls for disruption. At the heart of the TAB Program is the development of a competency-based Bachelor of Applied Sciences in Organizational Leadership that centers on the 21st century skills outlined by the American Association of Colleges and Universities (AACU): Knowledge of Human Cultures and the Physical and Natural World, Intellectual and Practical Skills, Personal and Social Responsibility, and Integrative and Applied Learning. These mastery areas are integrated into the degree program's three component parts– the general education core curriculum, lower-division electives, and upper-division applied coursework.
[youtube=http://youtu.be/sMQVXUFSAIQ]
The new baccalaureate has both competency-based and cohort-based levels
Unlike many other competency-based programs, the Texas model will combine a self-paced, competency-based general education and lower-division elective curriculum with an accelerated cohort-based upper division curriculum. We believe that this blend of competencies and accelerated coursework is uniquely situated to provide students with the leadership skills and knowledge that so many employers in business, government, and non-profit settings are looking for. The degree's first 90 semester credit hours at both institutions will be available through shared self-paced online modules while the remaining 30 upper-division credit hours in the major will be available through cohort-based online instruction from Texas A&M University-Commerce or hybrid instruction from South Texas College.
Central to our program is a belief in three main principles:
Students learn better when instruction can be personalized to meet their needs and timetable.
Applied learning that involves direct faculty instruction, problem-based learning, and multiple opportunities to work with peers is especially powerful at the upper-division level.
Students need a degree and experiences that will prepare them for current and future workforce needs.
An alternative staffing model that does not rely on adjuncts
In an effort to provide students with that a level of personalization at an affordable cost, we are exploring using an alternative staffing model. At a time when many institutions are trying to reduce cost by relying more and more on adjunct faculty at the lower-division level, including those crucial gateway courses, our program is committed to a full-time faculty and staff model. Upon entering the TAB Program each student will receive a full-time professional academic coach that will help them chart a path through the competency-based lower division curriculum. Credentialed with at least a master's degree, these coaches will help learners assess the level of their existing knowledge, work through competency-base assessments to establish mastery, and provide leadership, support, and motivation as they help their advisees stay on track and finish the degree in the most timely way possible.
Further personalization of instruction comes with using full-time academic content experts, also credentialed with at least a master's degree, to provide students with individualized tutorial services as they work through the general education competencies. The use of deep learning analytics will help both coaches and content experts determine which students are most in need of assistance and better target their time and efforts. Although full-time, these professional staff are non-tenured and, therefore, can be more easily scaled up and down depending upon program need and student demand.
Faculty remain at the core
Faculty remain central in our program, though. In addition to leading the accelerated upper-division curriculum, faculty from both institutions have played a central role in the development of the lower-division competencies and instructional materials. We have used a variation of Lumina's Tuning process to develop both our lower-division and upper-division curriculum. For the last eight months groups of general education and upper-division faculty members from both institutions have met to develop this curriculum. This intensive faculty involvement has allowed us to develop our curriculum from the ground up.
Although slow at times, watching faculty members from both institutions engage in the hard work of throwing courses out the window and creating a truly student-centered environment has been exciting. Freed from the constraint of courses, several of the general education disciplines created competency sets that transcended traditional discipline boundaries.
On the upper-division side faculty were joined by K-12 education representatives and area business leaders to create a curriculum that combines 21st century skills such as leadership, team building, ethical decision making, enhanced communication skills, cultural sensitivity, information literacy, and critical thinking with knowledge in organizational behavior, marketing, management theory, applied statistics and research, supervision, and organizational change.
The first students will begin this fall
Starting this October students will have the chance to enter the program during any of the year's six seven week terms and will pay a flat, inclusive tuition rate of approximately $750 per term allowing students to show mastery of as many lower-division competencies as possible during each term.
The thirty credits of upper-division coursework will be offered in six accelerated seven week terms that will revolve around students participating in application-based exercises that culminate in an electronic portfolio submitted to a team of faculty members and business leaders. Final cost to the student will be between $4,500 and $14,000 depending upon how quickly each student can work through the competency-based portion of the program and how much previous credit is transferred in.
Although not the right fit for every student, academic program, or institutions, we believe that the TAB Program will provide thousands of Texans with a unique opportunity to gain an affordable bachelor's degree tuned to the 21st century workforce.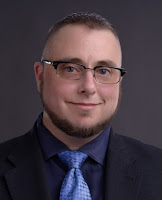 Van Davis
Director of Special Projects
Workforce, Academic Affairs, and Research Division
Texas Higher Education Coordinating Board
Van.Davis@THECB.state.tx.us