Benefits of Preparing Faculty to Teach Online Go Beyond the Online Classroom
Published by: WCET Frontiers | 3/17/2016
Tags: Faculty, Online Learning
Today we welcome Kathy Keairns, Director of Web-Based Learning in the Office of Teaching & Learning at the University of Denver, to the Frontiers blog. Kathy has been involved in faculty development and online education for over 15 years and is a member and former co-chair of the eLearning Consortium of Colorado (eLCC).  Today she shares with us the benefits of preparing faculty to teach online.  Thank you Kathy for sharing your expertise with us!
Background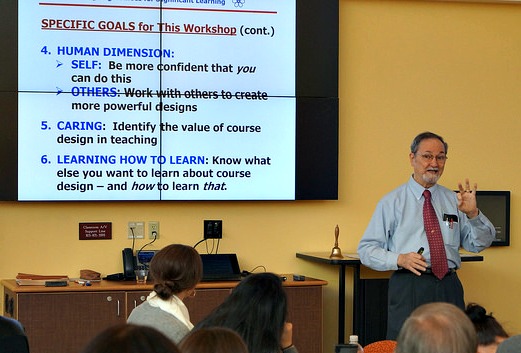 Why is it acceptable that most faculty come to college-level teaching without any formal preparation for teaching? University instructors teach for years in higher education with limited knowledge about how students learn or effective instructional techniques. They learn how to teach based on how they were taught over their many years as students in a college classroom.
Dr. L. Dee Fink (author and internationally-recognized consultant on college teaching and faculty development) recently visited the University of Denver (DU) to talk about course design. According to Fink, "We can all hope that someday soon university leaders will decide it is no longer acceptable practice to charge students an ever-increasing amount for tuition and then put them in classes taught by professors who know their subject matter well but are blissfully ignorant of the powerful ideas about teaching and learning that are essential for personal and societal success in the twenty-first century." (Davis & Arend, 2013, p. 9).
The good news is that there is a growing body of research that suggests faculty development efforts to prepare faculty to teach online also has a positive impact on face-to-face teaching practices.
Instructor as a Student Model for Preparing to Teach Online
We have witnessed first-hand the extended benefits of preparing faculty members to teach and develop quality online courses. DU's Teaching and Learning Workshop (TOW) is delivered almost entirely online over a four-week period and instructors experience online learning from the student perspective. Workshop participants learn best practices for both designing and teaching an online course.
The overwhelming majority of faculty who completed surveys in the early phases of the initiative agreed or strongly agreed with the following statements:
Learning to teach an online course has influenced how I teach my on-campus courses in positive ways (91%).
• I want to teach online again at DU (92%).
• I received adequate support from the OTL to teach online (98%).
Since 2007, over 200 faculty members (tenure track, lecturers, and adjuncts) from divisions throughout DU have successfully completed the Teaching Online Workshop. Many of the participants who completed the workshop were also vocal about how they benefitted from this training—a critical element for faculty buy-in. For example, Dr. Gregory Robbins shared this testimonial:
"While demanding, the Teaching Online Workshop is well worth the effort it takes. Beyond learning how to negotiate Canvas and being introduced to the Quality Matters Program for online course design, you receive astonishingly detailed feedback as you build your course from instructors who have terrific pedagogical instincts, who review your materials with tremendous care, and who offer invaluable suggestions and strategies for improvement."
The success of this faculty development program would not have been possible without the support of our administration by expanding the staff in our Office of Teaching and Learning and by providing financial incentives to faculty members who completed the workshop. I'm happy to report that the Teaching Online Workshop is no longer optional; it is now an expectation for all faculty members (full-time and adjunct) who plan to teach online at the University of Denver.
Faculty Development for All Instructors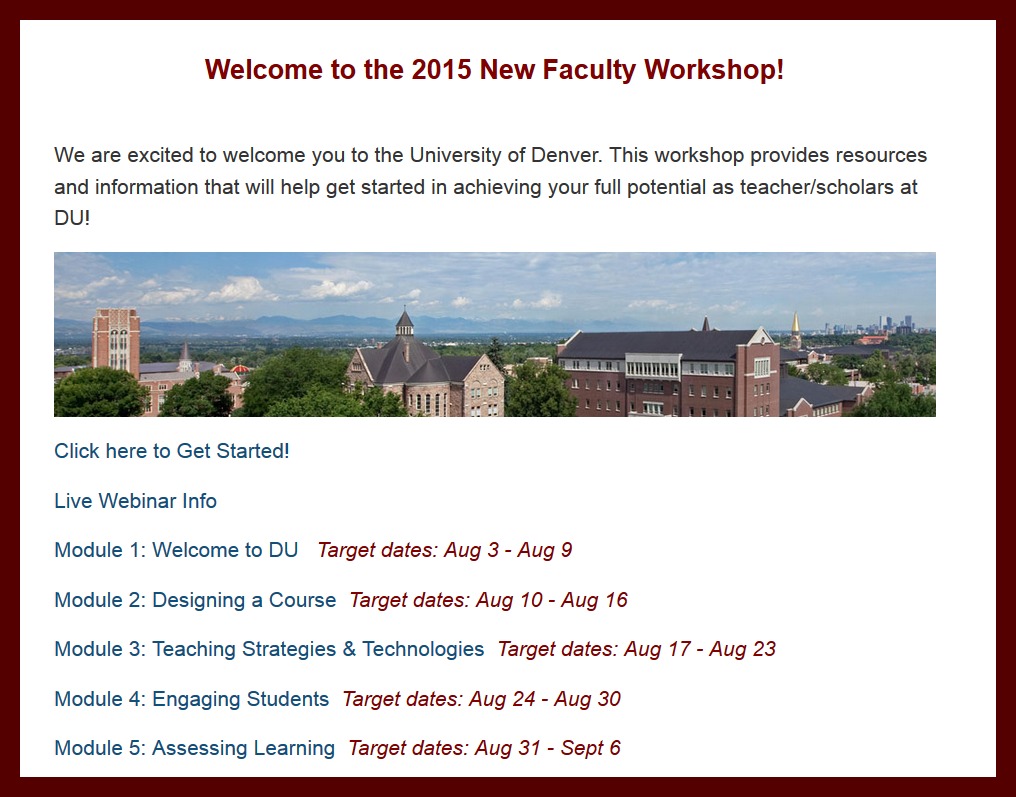 At the University of Denver, we have expanded the TOW model to other faculty development programs, not just those designed to prepare faculty members to teach online. For example, our New Faculty Workshop introduces new faculty members to the university and the resources available to them and provides an overview of the latest best practices in higher education pedagogy and educational technology. The workshop is a mostly online delivery model similar to TOW in which faculty participate in the workshop as students through a series of interactive online modules, discussion forums, and live webinar sessions. Faculty members who complete the workshop receive their choice of a teaching book and a certificate of completion. Below are a few comments from recent participants:
"This workshop was excellent for helping new instructors understand the value of learning through a variety of methods. I think we all know this is the case, but the fact that we were required to use these various methods while learning about them really was wonderful."
"Even though I have over fifteen years of teaching experience, I have been exposed to new teaching perspectives. I like this workshop."
"Thank you so much. It is an awesome workshop. Really. Other schools made us swim on our own."
We also offer a 5-week Hybrid Course Design, Development, and Delivery (Hybrid 3D) workshop to prepare faculty members to design, develop, and deliver hybrid courses. We've observed that faculty members who participate in these intensive faculty development workshops tend to have more interest in improving their teaching and design skills, and are very engaged in the ongoing professional development workshops offered by the Office of Teaching and Learning.
For example, during our recent Teaching and Learning Week, the vast majority of faculty members who submitted presentation proposals had completed one or more of these intensive professional development workshops.
Conclusion
According to Dr. Richard Felder, co-founder of the National Effective Teaching Institute, "College teaching may be the only skilled profession for which no preparation or training is provided or required." The good news is that this mindset is starting to change. The level of support from innovative higher education leaders and the enthusiasm and support of our online educators make me optimistic that higher education is on the cusp of a paradigm shift. We need to move beyond only expecting our faculty to be subject matter experts and researchers, they also need to be provided with opportunities to learn how to be excellent teachers.
If we continue on this trajectory, college teaching will only get better as more and more institutions see the benefits of preparing and supporting all faculty members to be excellent instructors. As distance learning professionals, we need to talk more about how online education is contributing to this transformation. Faculty development programs need to move beyond online education so that all college-level faculty members are given opportunities to learn how to be excellent instructors.  Our students deserve this and so do our instructors!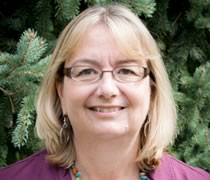 Kathy Keairns
Director of Web-based Learning
University of Denver
References
Davis, J. R., and Arend, B. D, (2013). Facilitating seven ways of learning: A resource for more purposeful, effective, and enjoyable teaching. Sterling, VA: Stylus Publishing LLC.
Felder, R. (2016). Resources in Science and Engineering Education. Retrieved from http://www4.ncsu.edu/unity/lockers/users/f/felder/public/.
Keairns, K., and Tobin, H (2015). Faculty as students: One model for preparing faculty to develop and teach online. Paper presented at 2015 Distance Teaching & Learning Conference, Madison, Wisconsin.