Finding Your Way Through Financial Aid
Published by: Lindsey Rae Downs | 6/8/2017
This month WCET is focusing on a complex component of student participation in higher education: financial aid. We are very appreciative of our friends at the National Association for Student Financial Aid Administrators (NASFAA) for providing two blog posts giving us a great background on the topic. Later this month we turn our attention to financial aid fraud in distance education. Join us for our webcast on June 22. Thank you to Joan Berkes, Allie Bidwell (for today's post), and our NASFAA friends for their support. WCET staff think it is a good idea to get to know your financial aid officer, before any problems arise…or, better yet, to alleviate problems before they occur. Thank you,
— Russ Poulin, WCET
---
Each year, billions of dollars in financial aid are distributed to millions of college students. Financial aid administrators at colleges and universities across the country play a critical role in ensuring those funds make it into the hands of student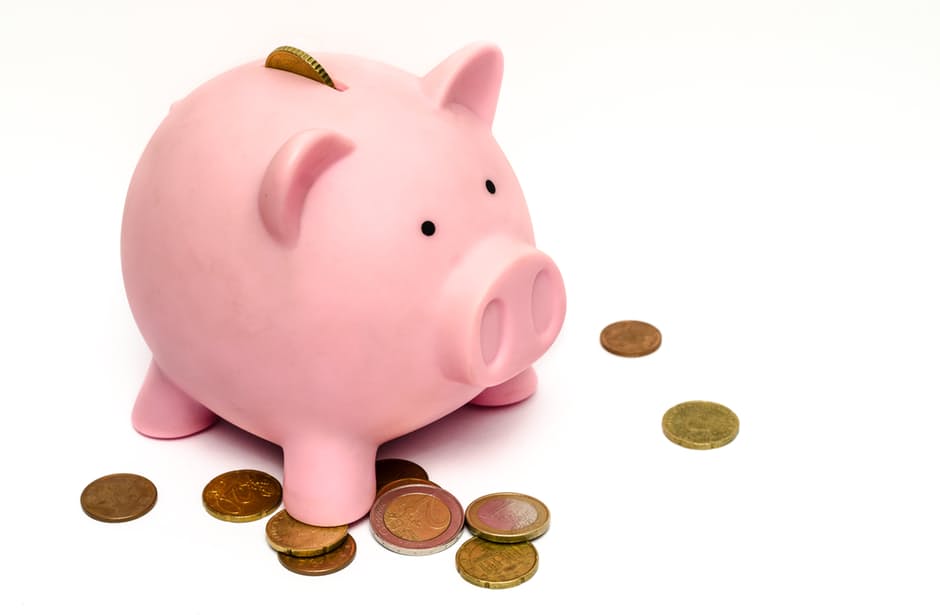 s who need the money to pay for a postsecondary education.
But administering financial aid is much more than simply checking names off a list and sending emails to students. The typical financial aid administrator wears many hats, and provides resources not just to students and families, but also to the larger community, the institution as a whole, other campus administrators, and even to lawmakers and their staff.
Here are some important things you should keep in mind when it comes to understanding financial aid, and what aid administrators do each day.
Financial Aid Comes in Many Shapes and Forms
Paying for college can be confusing, but it's important to understand where the money comes from, and that financial aid awards aren't just a lump sum. Both the sources and types of aid can vary for each student.
Each year, for example, the federal government doles out about $150 billion in student financial aid, which can come in the form of a grant, a loan, or a work-study allocation. Grants are essentially "free money" that does not need to be repaid, unlike a loan, which will be repaid with interest over time. A work-study award is just like what it sounds: students work, often on campus, to help offset their costs.
Financial aid administrators know what aid is available, who is eligible, how the aid is distributed, and if there are any requirements for students to keep that aid in the future. In addition to the federal government, states, institutions, and other organizations can also be sources of student financial aid.
Communication Is Key
Making sure students understand the details of their aid is critical to their success.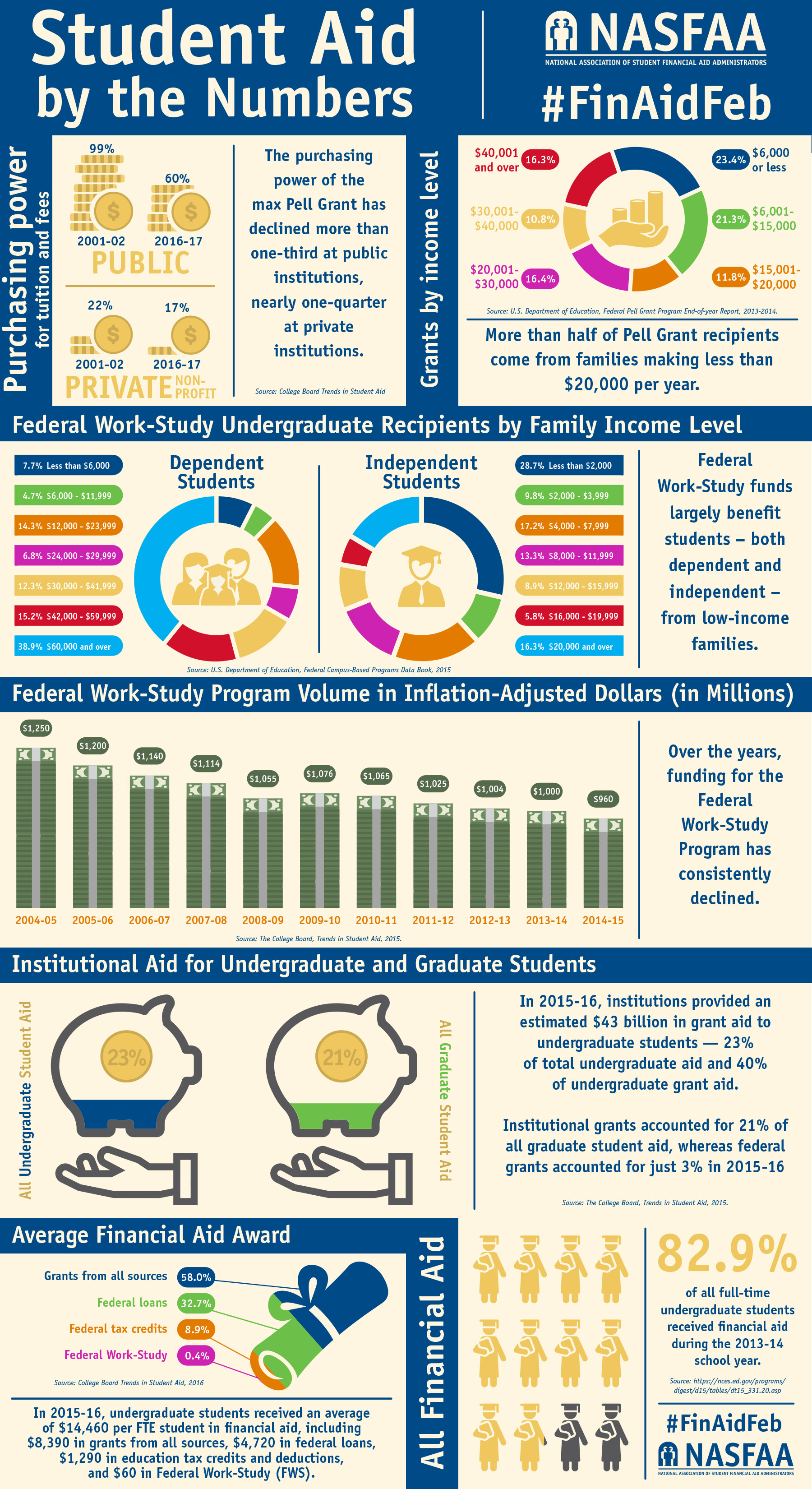 Keeping in constant contact with students – even before they start classes – can help them make responsible decisions.
"We try to use as many communication channels as possible," says Tim Layman, vice president of student financial services for the College of Online and Continuing Education at Southern New Hampshire University (SNHU). Whether it's through a phone call, email, a text, a live chat, or even social media, the financial aid office tries to determine which point of contact is best to reach each student, particularly for those who attend part-time or online.
The aid office often also plays a role in teaching students about financial literacy – making sure they understand their award letters, that they make responsible financial choices, and that they make informed decisions when it comes to borrowing.
It's Personal
Each student is unique and has a different experience when it comes to attending college. Because it's their own individual journey, bringing money into the equation makes it even more important that financial aid administrators keep in mind the particular needs of different types of students.
"There's always going to be the human interaction because it's personal to them," says Bob Collins, vice president of financial aid at Western Governors University (WGU). "It's about their money. It's very personal. You have to provide that personal touch."
At any given institution, the students come from all walks of life. While some students have never attempted attending college before, others might have already begun their academic journey and taken a break somewhere along the way.
"When we serve those students, there are sometimes preconceived notions or experiences," says Will Pena, associate vice president for student financial services, finance and administration at SNHU. "There is a certain measure of communications overhead that has to take place. There's almost a reorienting period when that student comes to us for the first time."
Technology Counts
Regardless of whether a student is attending college on campus or online, there's a benefit to automating as many transactions as possible, according to WGU's Collins, and providing a self-service functionality wherever possible.
"Students should be able to find whatever it is they need to know and what actions they need to take," Collins says. "You have to provide the live support."
It also helps to deliver a clear and personalized message to students. One of the most common questions financial aid administrators receive is about a student's award status – "really low-hanging fruit," according to Collins. Having a personalized landing page for each students, and a self-serving functionality can help get those questions answered in a more timely manner, and in some cases the students can find the answers themselves.
We Work Outside the Numbers, Too
Many people don't realize the financial aid office is also responsible for keeping the institution in check with many federal regulations, including issues that WCET has followed, such as: last day of attendance reporting, student notifications, regular and substantive interaction, and state authorization. The aid office monitors all the different checkpoints to ensure financial aid programs are being administered in a compliant manner. When other departments streamline their processes and make them as efficient as possible, it can help reduce call volume all around. Working cooperatively can help ensure resources are used wisely, and that students remain the focus.
And don't forget – if you have questions, don't be afraid to ask! Financial aid administrators are here to help.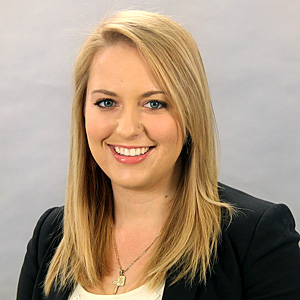 Allie Bidwell
NASFAA Reporter
Registration is open now for WCET's June webcast "Combating Financial Aid Fraud." Join us June 22!
---