Vickie S. Cook, Executive Director of the Center for Online Learning, Research and Service at the University of Illinois Springfield, explores the strengths of the innovative and eager Generation Z students. In her blog, she depicts the unique story and gifts offered by this generation within an academic and professional context. As invested educators, we face the inherent challenge of engaging Generation Z students, and yet, we are inspired by the ways our students teach us. Enjoy this captivating and thoughtful blog.

–Erin Walton, Contract Editor with WCET
---
Who actually owns the nostalgia that surrounds Star Wars?  Britt (2015) penned an interesting article that examines  the movie saga that defies generational ownership. The link is as follows: https://www.thedailybeast.com/which-generation-owns-star-wars-nostalgia  Indeed, the trailer for The Force Awakens ensures that Star Wars connects as a fan-favorite across generations by using the tagline, Every Generation Has a Story to Tell.   In case you have forgotten the details, you can find the You Tube video here.  Each generation, from the Baby Boomers (Born 1946 – 1965) through Generation Z (Born 1995 – 2012), has  a story to tell and retains a piece of the Star Wars nostalgia for their own.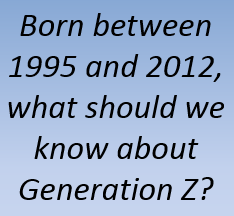 Higher Education also creates a sense of nostalgia for many people as we think back to our days in the classroom, on the quad, and learning and exploring many elements, creating and crafting, discussing and debating, and generally expanding what we knew, what we could know, and where we might go.  Whether you fall into the Boomer category, are categorized as Gen X (1966 – 1976), Millennials (1998 – 2006) or Generation Z, we have a few characteristics in common.  The exploration of similarities within birth year is not without flaw.  Individuals are just that, individual, and many variables create the thinking and development of each unique individual.  Without creating stereotypes or biases, let's explore some similarities as we reflect about today's college students, those who falls within the birth years of 1009 – 2012.  Let us consider the story this generation has to tell.
Defining Generation Z
First, it is important to understand that Generation Z and the Millennial Generation are two very separate groups of individuals who have strikingly different characteristics and approaches to their expectations for classroom (virtual or physical) experiences. A father-son team, David and Jonah Stillman, provide a good look at the differences between Millenials and Generation Z students (2017) and how these differences effect the workplace.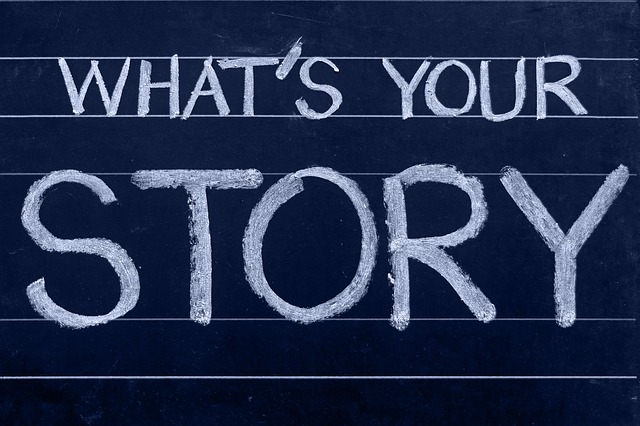 It is easy to be critical of a generation that focuses on screen time more than conversations; virtual social circles rather than real social circles. These individuals and many others are experiencing depression at ever increasing rates and are as comfortable in the digital world as they are in the virtual world.  However, to paint these students in a negative light would be greatly reducing the impact of their value, creativity, and ability to be thoughtfully-minded young scholars.  Focusing on the negative would take our focus away from creating a student-centered approach in meeting the needs of Gen Z students. These students come to our colleges and universities with tremendous curiosity, hope for the future, and the ability to be strong future leaders within our society.  This group of students also has a strong work ethic and want to make a difference with their work and their lives.  Let's unpack a few of the limitations, strengths, and teaching strategies we should consider when we engage Generation Z students in the learning process.
The Limitations of Gen Z Students
There are a number of limitations that Gen Z students bring to the classroom, as do all students.  As we design courses and develop teaching strategies to impact the learning experiences for Gen Z students, we should consider the five characteristics that are shared most often by this group of students.
Weak socialization is the characteristic that is most often associated with students born between 1995-2012.  Dependence upon devices and the intense connection between the digital and the physical has created fewer socialization experiences for these students.  Kaplan (2017) coined the term "phigital" to address this interdependence on the digital and the physical realms.  Areas such as appropriate ways to be introduced to others, ability to chat informally, appropriate ways to express ideas, and making eye contact can be very difficult for the Gen Z student.
As a result of device dependence and the ability to move quickly and efficiently between and among apps, websites, and documents, Gen Z students also demonstrate limited attention spans (8-10 seconds).  This limitation is often misunderstood as meaning a Gen Z student cannot focus more than 20 seconds.  This, however, is a misconception.  The attention of the Gen Z students must be caught within 8-10 seconds for these students to choose to focus on any of a number of items vying for their attention within either the physical or digital space.
Additionally, Gen Z has a tremendous reliance upon technology.  This reliance can arguably be a strength or a limitation.  The limitation of this heavy reliance creates a challenge for students when faculty choose not to use or perhaps not even acknowledge use of technology in the classroom and fails to prepare Gen Z students to utilize technology effectively in the workforce.
Gen Z students blur the physical and virtual worlds. For these students, physical and virtual environments overlap.  They spend time in the current physical world and then seamlessly move into the virtual space.  Because of this, augmented, virtual, and mixed realities create positive engaged spaces for this generation to learn if used to deliver content and assessment appropriately in the physical or digital classroom.
Some believe that Gen Z students are poor communicators.  However, Gen Z are quite competent communicators in a variety of ways.  Often, Gen Z students communicate in symbols and shortcuts as often as they communicate with words.  Gen Z students have developed strong visualization, skills in video and audio creation, and storyboarding strategies.  Utilizing these skills helps Gen Z students more effectively engage in content creation and content consumption.  Teaching Gen Z students appropriate and consistent communication techniques both in the virtual and physical worlds is an important component of the academic experience for these students (Fong, 2018).
The Strengths of Gen Z Students
Gen Z students bring great strengths to the classroom through their approach to problem solving and their desire to make a difference in the world (Fong, 2018).  The characteristics that demonstrate strength in this generation include the five key areas discussed below.
Gen Z students move between assignments and learning activities through the use of technology seamlessly because for these students the physical world and virtual world overlap (J. Walter Thompson Innovation Group, 2015).  Gen Z students represent the most competitive generation since the Baby Boomers.  They learned early in their lives that there are winners and losers.  These students have learned that they must be competitive to succeed.  As such, they also have a clear understanding of the need to work hard and earn the desired outcome.   They do not exhibit the same level of entitlement as we've seen in previous generations.
In addition, this generation of students is less collaborative than millennials and they exhibit a strong desire for individuality. These students appreciate the opportunity to exercise their individuality and creativity in the classroom.
The Ways We Can Engage
So, how then do we engage this young generation of students in the online or blended classroom?
First, we must use technology well.  This does not always mean that we will necessarily know more about technology than our students, but that we will use specific, thoughtfully selected technologies as part of the teaching and learning focus in our classrooms.  We will be the experts in knowing how to learn using technologies that have been chosen as part of the course.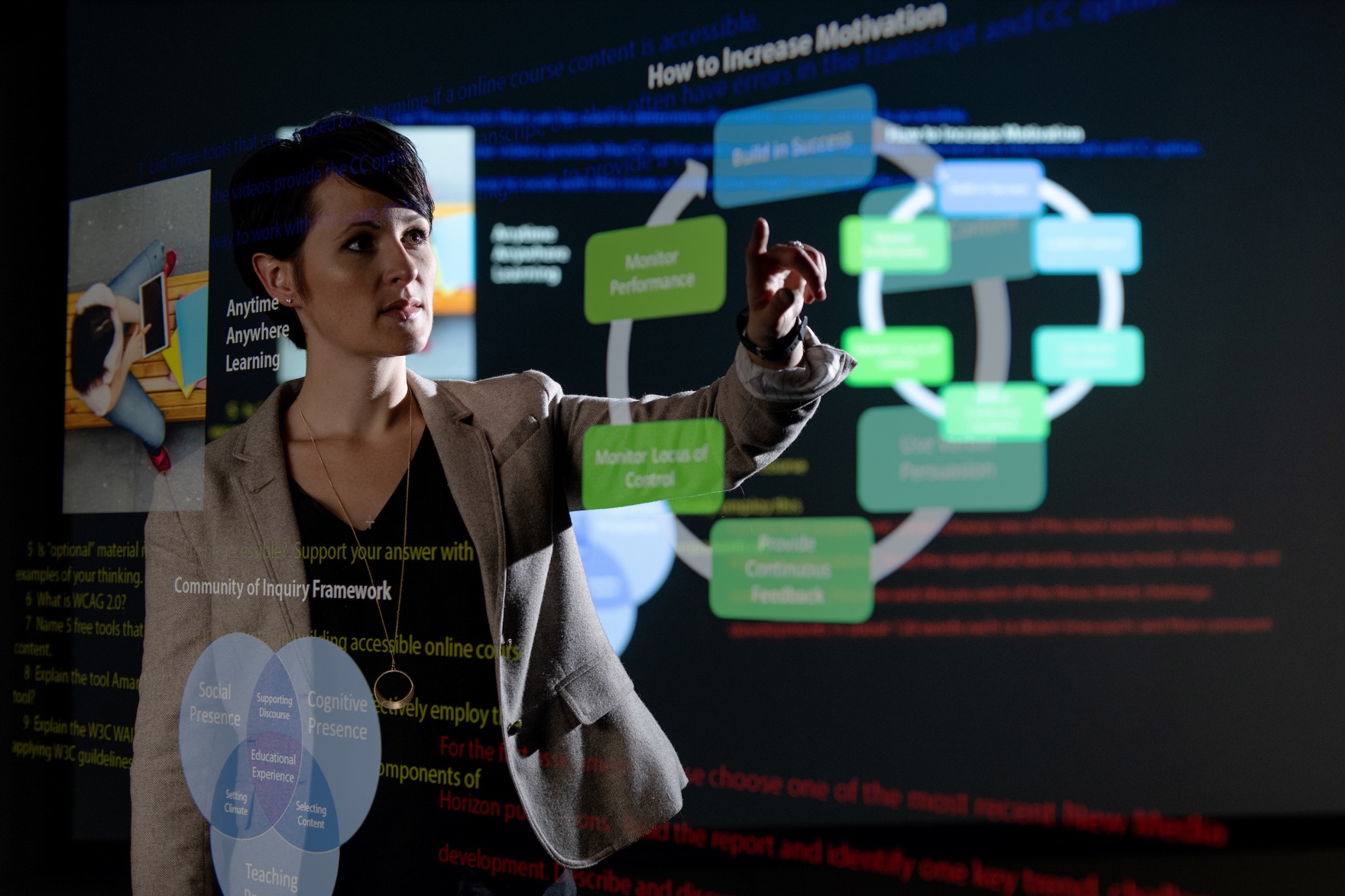 We must also practice heutagogical teaching techniques.  While using this learning theory takes some thoughtful practice, it is well worth discovering how to effectively utilize this theory to engage Gen Z students with new learning opportunities.  Heutagogy allows students to become self-determined learners through strong practice of decision-making within a variety of assignments that are authentic to the learner (Blaschke, 2012).  Mobile technologies are particularly suited to encouraging heutagogical strategies, especially pathways to self-determined learning and critical reflection (http://www.irrodl.org/index.php/irrodl/article/view/1076).  Gen Z students may have loyalty to a particular device, but to make learning through technology work effectively, it is important to practice device neutrality.  Assignments and assessments should not be tied to platforms or apps that work with a single device manufacturer or do not work the same on iOS and Android platforms if the specific medium makes a difference for the learning activity or assessment to be effective.  Use video, audio, engaged digital materials, OER materials that engage students in ways a static textbook cannot.  Convert static discussions into rich and engaging discussions that connect emotionally with what students feel and think.  Create discussion activities that focus on the students' plans, dreams, and desires to make a difference in their world.  Teach solid critical reflection as each learning activity ends.
Most importantly, be open to engaging with and learning from Generation Z students.  This generation has a story to tell.  We have yet to find the key to open the narrative and learn how to move toward the future by allowing Generation Z students to lead the way.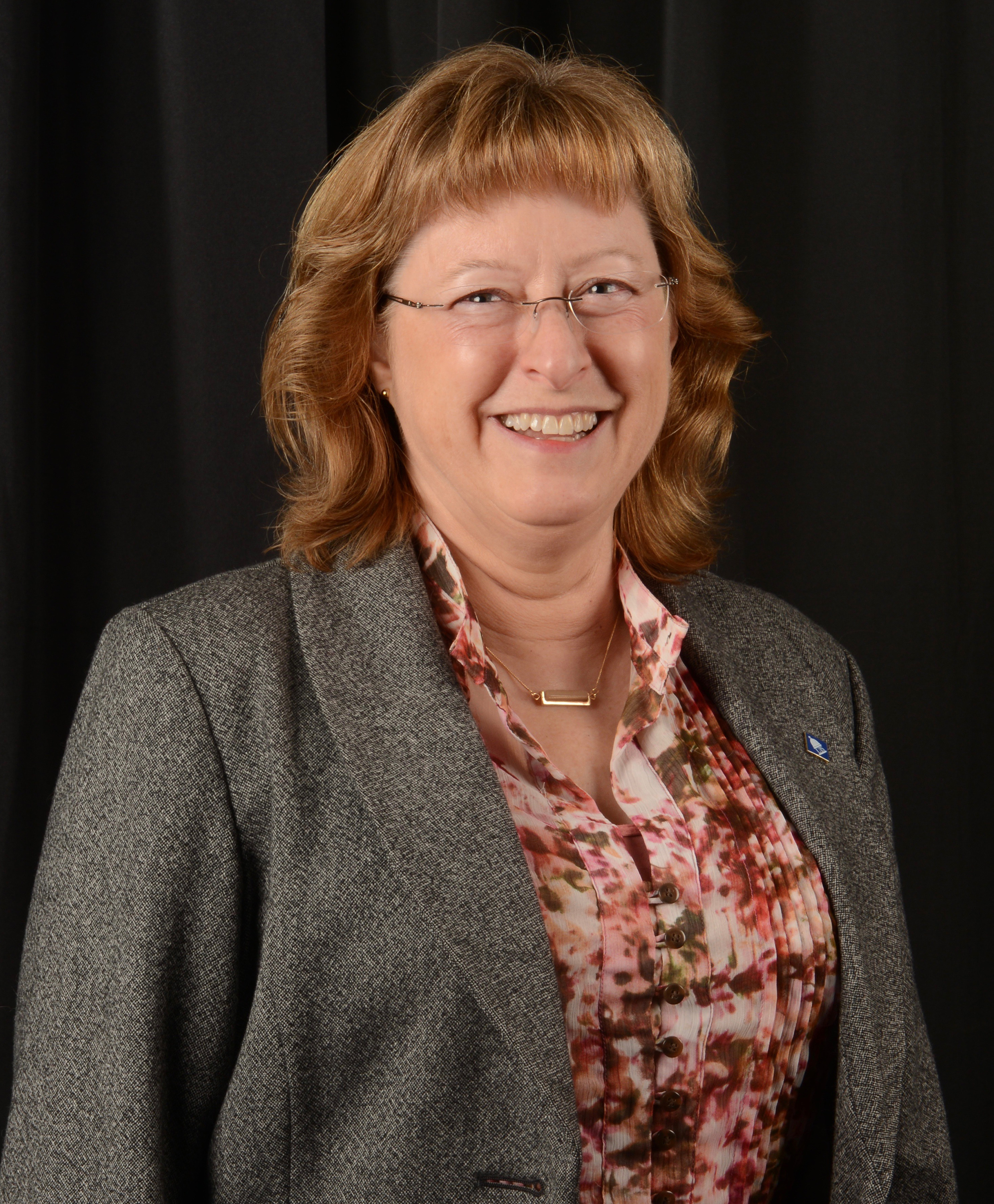 Vickie S. Cook, Ph.D.
Executive Director, Center for Online Learning, Research and Service
University of Illinois Springfield
References
Blaschke, L. M. (2012). Heutagogy and lifelong learning: A review of heutagogical practice and self-determined learning. The International Review of Research in Open and Distance Learning, 13(13). Retrieved from http://www.irrodl.org/index.php/irrodl/article/view/1076/2087. doi:http://www.irrodl.org/index.php/irrodl/article/view/1076
Britt, R. (Producer). (2015). Which generation owns "Star Wars" nostalgia? Retrieved from https://www.thedailybeast.com/which-generation-owns-star-wars-nostalgia
Fong, J. (2018). An insider's guide to planning for the inevitable: Generation Z and higher education. Retrieved from
Walter Thompson Innovation Group. (2015). Generation Z: Executive Summary. Retrieved from New York, NY: http://www.jwt.com/blog/consumer_insights/meet-generation-z-in-j-walter-thompson-companys-latest-trend-report/
Kaplan, A. (2017). The Next Generation Gap, Features, Extras | Travel destinations, blogs, contests and offers from Delta Sky Magazine + deltaskymag.com. Delta Sky Mag. Retrieved from http://www.deltaskymag.com/Sky-Extras/Favorites/The-Next-Generation-Gap.aspx
Stillman, D., & Stillman, J. (2017). Gen Z @ work: How the next generation is transforming the workplace. NY: HarperCollins.
---