Today we welcome Judith Sebesta, Executive Director of Virtual College of Texas as she shares a poignant, entertaining story of valuing strategic planning and the many benefits it offers all organizations, particularly those that receive state legislative appropriations. Enjoy!
-Erin Walton – contract editor for WCET
---
The classic Pixar movie Toy Story conveys some compelling lessons for children and adults alike. I have always been drawn to its message of the value of collaboration and planning. The crisis that results from the family leaving behind the toys when they move can be solved only through some quick but strategic planning on the part of the two central characters, Woody and Buzz.
"That wasn't flying, that was falling with style!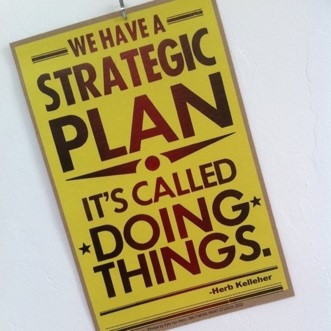 "Strategic planning" is a phrase that strikes fear in even the bravest of hearts. True to form, when I began my career as a professor over twenty years ago, I took a rather dim view of strategic planning.
I had always prided myself on being a doer and consequently, perceived time spent sitting around for hours on end planning instead of taking action, as a waste.
"Atta boy Woody that's using the old noodle!"
Then I became department chair and quickly recognized the value of a well-thought out plan drafted by key stakeholders. It provided a focused lens through which I could evaluate the department's, and its faculty and students', activities and, particularly, proposed initiatives. When faculty asked me for funds for a new project, my decision wasn't made in a vacuum, avoiding perceptions of randomness, or worse, favoritism. The strategic plan I had — let's face it — forced my faculty to develop and proved to be an invaluable yard stick against which to measure all requests.
"Sheriff, this is no time to panic."
"This is the perfect time to panic!"
Since then, I have been involved in numerous strategic planning processes, including as a staff member at the Texas Higher Education Coordinating Board as it developed the new state plan for higher education, 60x30TX. I have learned how to develop effective mission statements, goals, and metrics by which to assess success. So, when I was hired in January to lead the Virtual College of Texas (VCT), a statewide consortium supporting e-Learning at community colleges, I didn't panic. I knew my charge.
To my knowledge, VCT has lacked a strategic plan in its 20+ years of existence. However, to ensure the most effective use of those resources, planning is particularly crucial for any organization, like ours, that receives state legislative appropriations. Accountability to the taxpayers of Texas also means ensuring that our mission aligns with that of 60x30TX. These, coupled with the rapidly shifting landscape of online learning as discussed below, make a strategic plan not only, well, strategic, but indispensable.
"Son of a building block! It's Woody!"
Thus, with an evolved belief in how crucial this process was to VCT's future, I decided to engage an expert/consultant, Dr. Van Davis of Foghlam Consulting, to help facilitate it.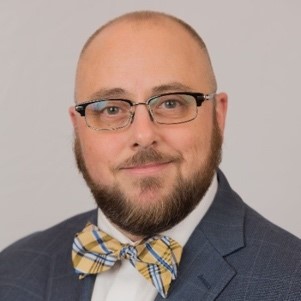 Fortunately, Van is based here in Austin, but even more importantly, he brings a set of competencies that lend themselves particularly well to our historical mission, from experience in state (and national) higher education policy to expertise in distance education and strategic planning. He seemed the perfect person to help lead us into our future. Van also has extensive knowledge of a document that I knew would be an important foundation (or building block) for our process, the WCET/Wiley Education Services report Together We Can Accomplish More: A Survey of Multi-Institution Consortia and System Leaders, published in Oct. 2018.
Based on a survey of 32 respondents representing e-Learning consortia, including VCT, and systems of all types from the United States and Canada, the study found that:
although some organizations have closed, "many others have strengthened over time or transitioned into a new, more relevant version that better fits member needs."
the value propositions for these organizations include increasing outcomes and efficiencies across institutions, as well as jointly exploring new innovations.
while a wide range of services are offered, most focus on soft skills, and implementing OER is a popular new service for many.
many of the organizations surveyed are maturing as well as seeking more diverse revenue streams.
The report concludes:
"This survey shows that more have opened than have closed and several have repurposed themselves to meet changing needs. Meanwhile – on a whole – they are expanding their services and increasing their budgets; most are prospering" (pp. 3-5).
"Uh, Buzz, we missed the truck!"
"We're not aiming for the truck!" 
To best repurpose ourselves to meet changing needs, we first identified appropriate stakeholders from whom Van could solicit feedback to zero in on a revised mission and targeted goals. This included individuals who had been involved since VCT's inception, but also included some who were new to Texas, community colleges, and therefore, VCT. We have involved individuals in a wide variety of campus positions, from coordinators up to high level administrators. Van has utilized a variety of feedback strategies, including one-on-one interviews, focus groups, and a survey disseminated to campus leaders, as well as different modalities, including face-to-face and virtual.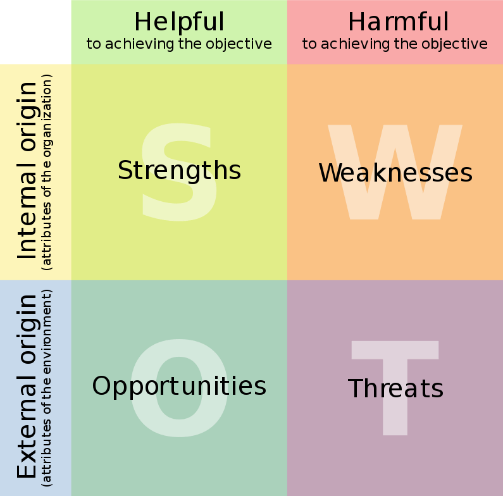 Perhaps most importantly for the future of VCT, we took the opportunity to organize an advisory council of campus leaders in online learning and distance education, who will meet with Van here in Austin in early May to engage in an intensive planning workshop. Design thinking, including development of empathy maps as well as classic SWOT analysis, will inform the process that day, and participants will use both to engage in gap analysis and prototyping. Finally, council members will identify VCT's core values, and using those and the gap analysis, create a brief statement that outlines VCT's vision for the next five years. This council will guide us in implementation of the plan once it is finalized. 
To Infinity and Beyond!
Davis will combine the knowledge created during this workshop with that garnered from all other stakeholders involved in the process and then make recommendations for our draft strategic plan. I can't wait to see what he delivers so that we can start shaping the future of VCT! Stay tuned here for an update on the culmination of this process.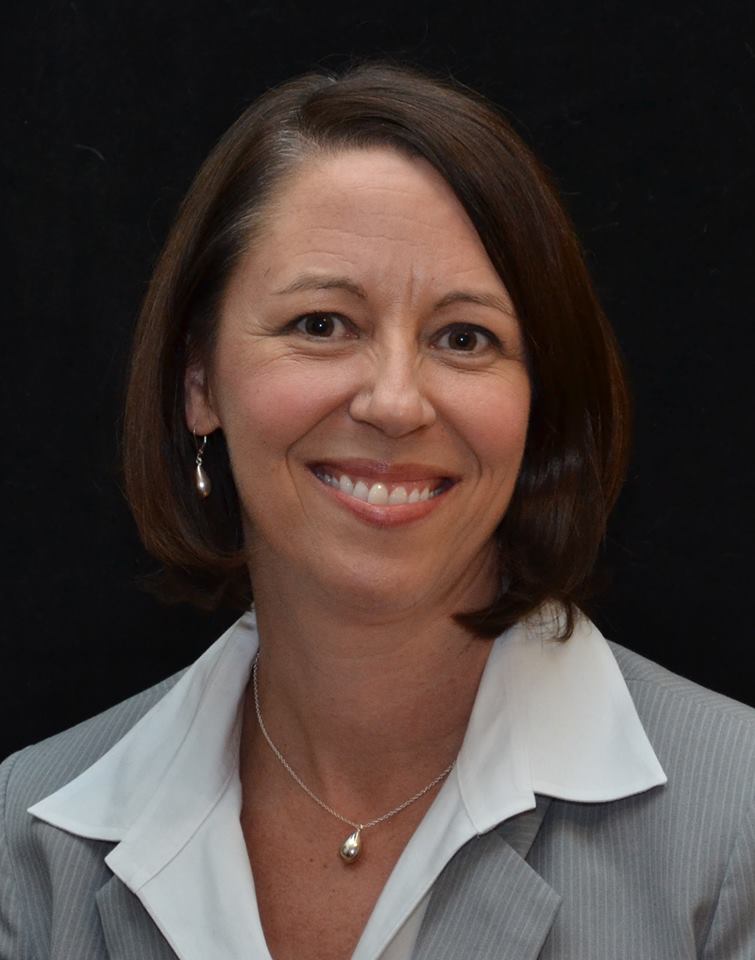 Judith Sebesta, Ph.D.
Executive Director
Virtual College of Texas
Texas Association of Community Colleges
---