A few weeks ago, my team mate Megan Raymond and I chatted a little about self-care during this time of COVID-19. We are both working right now with our kids home and I for one feel lucky that I have that option, but stressed each day when it comes to parenting (read chasing after) a toddler, keeping up at work, and taking care of our home. I often forget to take a little time to take care of myself. So, we wanted to introduce a short series here on Frontiers (In a Time of Crisis) to help us remember not only to take care of ourselves, but to help us take care of each other. In this series, we'll hear from mental health and leadership experts on how you can support yourself, your family, and your team during this time. I hope these ideas are as helpful to you as they have been to me, and, please, take a few moments to put some of these into practice! Just to show you I can – I'm grateful today for my daughter's giggles and my dog's wiggles. They both keep me smiling.
Enjoy the read and stay healthy,
Lindsey Downs, WCET
---
Like all of you, I am getting ready for a back-to-school fall that is unlike any other I have faced as a student, instructor, or mom of now 16 and 18-year olds. Back-to-school season is typically an exciting time where we anticipate new learning and growth and new or reconnected friendships and social networks, after an at least partially rejuvenating summer. This year, our summers have been more of a drag, and our social needs may not be fully met. We may have faced the trauma of ourselves or someone we care about being ill. And yet we're heading back to school facing new roles, procedures, and expectations. The uncertainty and downright fear we have for the well-being of loved ones, coworkers, students, and ourselves in the face of this pandemic takes an emotional toll every day. On top of that, our typical and habitual self-care habits may have gone out the window during these last few months or may be difficult to keep up with due to the challenges posed by the pandemic. So here we all are, stressed, anxious, needing to take care of ourselves more than ever yet without some of our favorite outlets.
Self-care in a Time of Crisis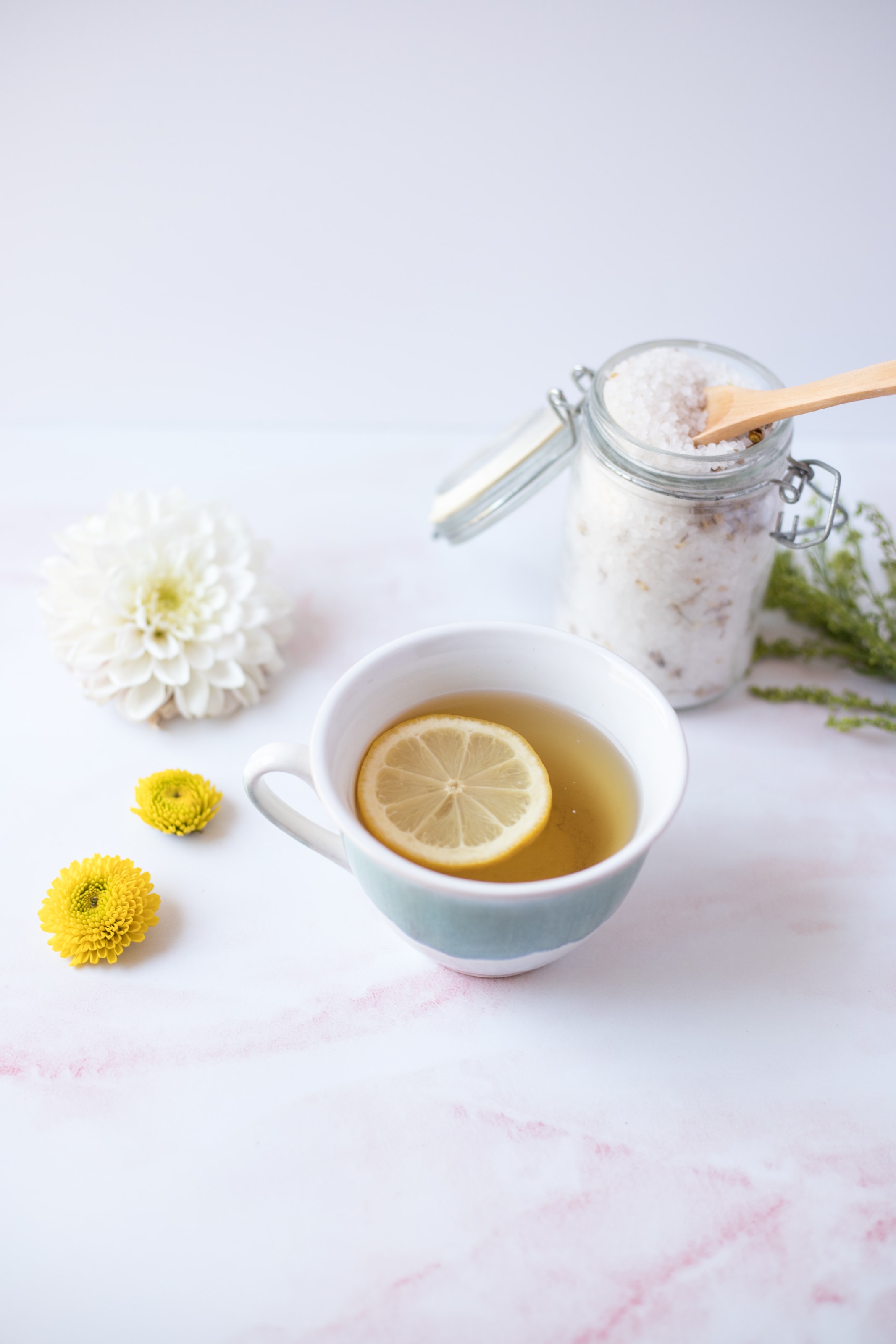 The good news is that there are actions you can take to feel and function better during these challenging times. If you are like me, you have clicked on a lot of articles about self-care or stress management over the past several months, quickly scanning the intro to get to the meat of what the article has to offer.
When WCET asked me to author this blog I was motivated to try to provide some suggestions and advice that you hadn't already read 15 times this summer. I want to share with you today a few ideas that might be helpful over the next several months.
Conventional wisdom says that a habit is formed over at least 30 days of doing the same thing, so keep that in mind as you try something new to help you establish or maintain a sense of wellness as you gear up for an uncertain fall.
Four Ideas for Self-care
I encourage you to pick just one or two items here that resonate with you and give them a solid try:
Adjust your mindset.
The fears and risks related to starting a new school year aren't going away, but you can lessen the impact of those heavy feelings by consciously adopting a mindset of growth and gratitude. With every challenge ask yourself "What am I learning here? How am I growing? (and it's ok to see the irony or dark humor in the fact that you are facing so many "growth opportunities" ahead!). Next, gratitude is a powerful mood booster and helps fight depression over time. Gratitude forces our minds to shift from fear and a focus on what we don't have, to a focus on what we do have. Here is an exercise that I do every morning (well, almost) and that I often recommend to clients who are struggling with anxiety or depression. Each morning before you get out of bed, do the 5-1-1 exercise – make a mental list of five things that you are grateful for, one thing that you for sure want to accomplish that day, and one thing that you are looking forward to that day. Make an attempt to vary the five things that you are grateful for from day to day. A little overlap is OK, my gratitude for the health of my children is in heavy rotation in this brief daily meditation, but also push yourself to identify new things that you're grateful for. Nothing is too big or too small. You could be grateful for a new pillow, a good dinner you had the night before, or the fact that the weather looks good for the day.
Ease up on yourself
These times can be especially hard for perfectionists and overachievers, and therefore likely most of you readers! It's time to really examine whether your perfectionism or drive to achieve might be working against you in the current environment – the conditions or environment in which you have always done your best work may no longer be viable. If your drive to perfect your next course, your next exam, your next project is causing you to lose sleep, feel that you aren't giving enough attention to other areas of your life, or worry excessively, it is time to take another look at your approach, and balance the cost of your efforts with your mental well-being. This is easier said than done for perfectionists, but your traditional ways of approaching tasks may not work as well in today's environment of uncertainty and change. I often tell my coworkers and staff, "Your audience doesn't know what you didn't say, they only know what you did say. They are only focused on the information you give them that they can use." Now may be the time to cut yourself some slack and not try to write the greatest syllabus ever created; for many tasks, figure out what is good enough and it will likely still be a great effort and product.
Find your balance
The pandemic challenges have changed many aspects of our lives. Take a moment to evaluate where you have traditionally been, where you are now, and where you want to be in terms of balance in the following lifestyle continua: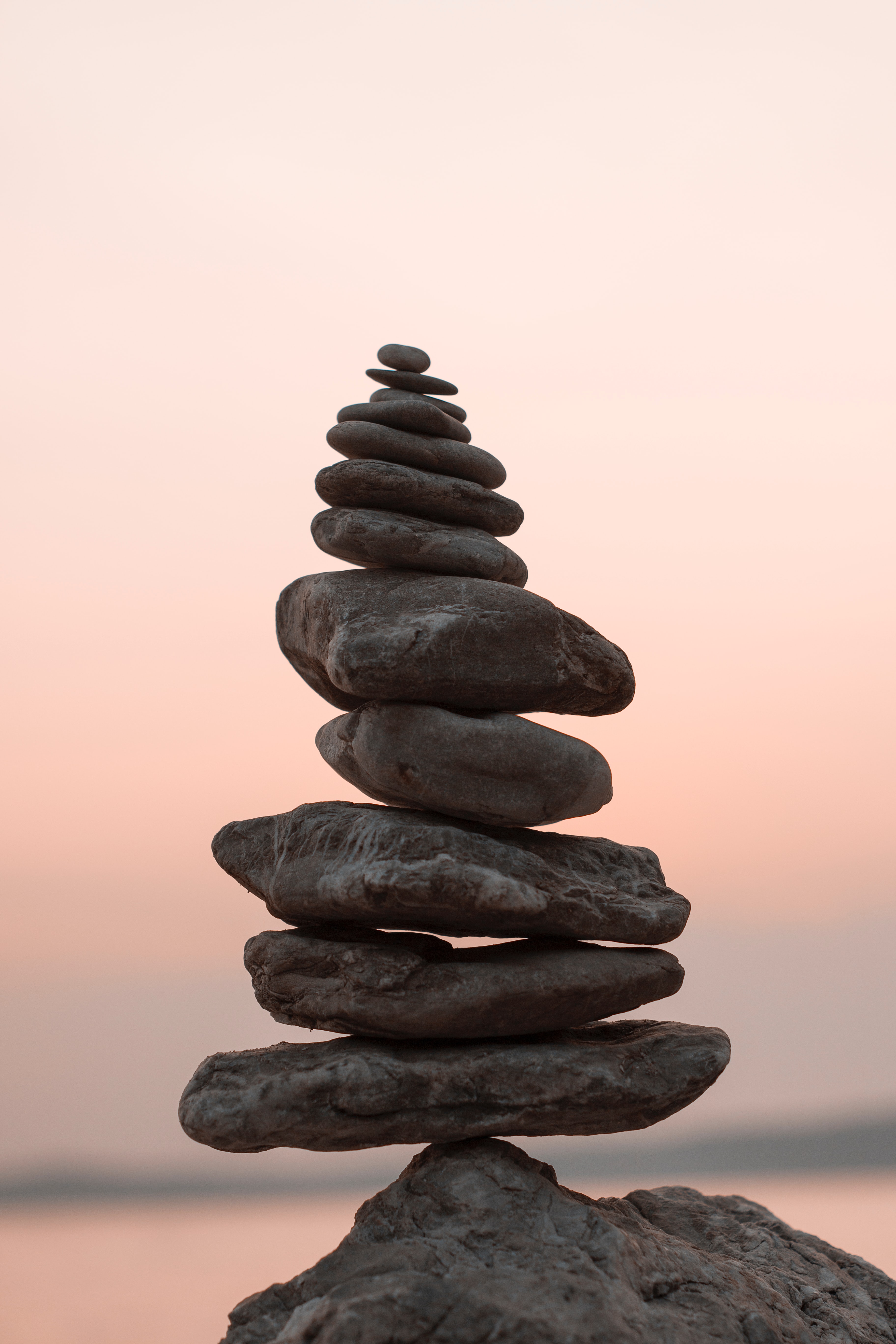 Alone time/isolation — Socialization
Change — Consistency
Rest — Exercise
Structure — Flexibility
Work — Play
Family — Career
Nutrition — Comfort Eating
Do you want to "re-balance" any of these dimensions in your life? Think abut picking one or two and committing to a small change toward a better balance. Don't allow yourself to fall into the trap of thinking that you have no control over these factors in your life – it may be challenging, but even small changes such as exercising for 15 minutes before work, committing to stop working at the same time most days, or swapping out fast food for a grocery store salad can have a big impact on your well-being.
Get tools to help
Many professors, teachers, and staff members have expressed concern and anxiety that they are being given the added responsibility to monitor and support the mental health of their students without being given any tools to do so. Ask your administration or your counseling center (if your campus has one) for resources that you can share with students. If these aren't available, work with your department to request that they be developed. I've seen and heard many recent student testimonials about how meaningful and helpful it was when a professor reached out to ask about the student's well-being, but it's daunting to think about reaching out to anyone when you don't feel that you have the tools to help them. In addition to saying "I care, and I hope that you are ok", a simple resource list will be very helpful for many students who are struggling. You can include these in your course materials. A resource list should include local information on where to get mental health and substance abuse help as well as information on housing, food insecurity, and general support. A few of my favorite nation-wide resources are below:
During trying times self-care can feel like one more burden, but when you take even a few minutes to devote to self-care, you ultimately improve your well-being, increase your productivity, and serve as a valuable role model for everyone around you.
---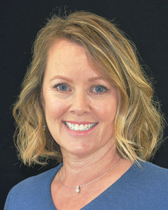 Liza Tupa
Director, Education and Research – Behavioral Health Program, Western Interstate Commission for Higher Education (WICHE)