Diversity, Equity, and Inclusion and Digital Learning
Published by: WCET | 8/5/2021
Conversations about diversity, equity, and inclusion (DEI) have recently taken center stage on many college and university campuses. Institutions are setting goals to make their campuses more diverse and inclusive and embarking on strategic initiatives to close equity gaps. Within these strategic imperatives, institutions are also explicitly exploring ways to create equitable and inclusive digital learning environments. So, what does this mean for digital learning leaders?
Definition of diversity, equity, and inclusion
Before we dive into some considerations, let us first explore some definitions. The challenge in this work is the absence of a single authoritative voice on the definition for diversity, equity, and inclusion. Throughout the month of August, WCET Frontiers will host a series of articles about DEI. In these articles, we will utilize some working definitions borrowed from the sources noted below.
---
Diversity
is "a synonym for variety. A diversity focus emphasizes 'how many of these' we have in the room, organization, etc. Diversity programs and cultural celebrations/education programs are not equivalent to racial justice or inclusion. It is possible to name, acknowledge, and celebrate diversity without doing anything to transform the institutional or structural systems that produce, and maintain, racialized injustices in our communities." (YWCA, 2016).
Equity is "the effort to provide different levels of support based on an individual's or group's needs in order to achieve fairness in outcomes. Working to achieve equity acknowledges unequal starting places and the need to correct the imbalance." (YWCA, 2016).
Inclusion refers to "a state of belonging, when persons of different backgrounds and identities are valued, integrated, and welcomed equitably as decision-makers and collaborators. Inclusion involves people being given the opportunity to grow and feel/know they belong. Diversity efforts alone do not create inclusive environments. Inclusion involves a sense of coming as you are and being accepted, rather than feeling the need to assimilate" (Kapitan, 2017).
---
Equity vs. Equality
It's also important to note that there is a fundamental difference between equity and equality. Whereas equality strives to provide everyone with the same resources and opportunities, equity recognizes that different people need different resources to succeed. As the George Washington University Milken Institute School of Public Health writes, "Equality means each individual or group of people is given the same resources or opportunities. Equity recognizes that each person has different circumstances and allocates the exact resources and opportunities needed to reach an equal outcome." 
The Equity Problem – Why This Matters
Higher education, including online education, has an equity problem. The 2020 Digest of Education Statistics reports that the graduation rate for the 2012 first-time, full-time student cohort varies considerably by race.
| | |
| --- | --- |
| American Indian and Native Alaskan | 24.4% |
| Asian | 52.6% |
| Black | 23.8% |
| Hispanic | 34.1% |
| Pacific Islander | 31.7% |
| Two or more races | 39.3% |
| White | 48.3% |
Graduation rate from first institution attended for first-time, full-time bachelor's degree-seeking students at 4-year postsecondary institutions, by race/ethnicity, time to completion, sex, control of institution, and percentage of applications accepted: 2012, Digest of Education Statistics
And although there has been an increase in graduation rates across all groups, we are still left with the reality that the graduation rate of most racially-minoritized groups still lags considerably. Although comparable data for online learning is unavailable, the data that exists indicates similar challenges for online learning. For example, the California Community Colleges System's 2017 Distance Education Report indicated that while the success rate of Black, Latinx, Native American, Filipino, and two or more races online students had improved since 2005-06, the success rate still lagged behind that of white students.
We also know that the pandemic has made these inequities worse. Data released by the National Student Clearinghouse Research Center in April of this year indicates a general undergraduate enrollment decline of 5.9% and an even steeper community college enrollment decline of 11.3%. And this decline has disproportionately impacted racially-minoritized students. For example, Native American student enrollment decline was 13% while Black student enrollment declined 8.8%, and at community colleges Latinx students experienced a 13.7% decline.
And in addition to the pandemic's impact on enrollment, it has also exacerbated the digital divide. In July 2020, Every Learner Everywhere in collaboration with Digital Promise and Tyton Partners released Suddenly Online: A National Survey of Undergraduates During the COVID-19 Pandemic. This study found that Latinx students experienced greater internet connectivity challenges (23%) than white (12%) and Black students (17%).
What's Next – Join WCET in Enabling Difference
Fostering diversity on campus, creating inclusive learning and working environments, and erasing equity issues at our institutions is everyone's job. This includes those of us working in digital learning environments. In the coming weeks we will share examples of how colleges and universities make DEI a strategic imperative, how data is leveraged in DEI work, and strategies to foster equity in online environments. We invite you to share your own stories as we examine these critical topics. And please join us on August 27th for a Closer Conversation on Diversity, Equity, and Inclusion in Digital Learning. Registration is free and open to current WCET members but limited to the first 50 registrations, so register now! All participants are invited to interact via video and or chat.

References:
California Community Colleges Chancellor Office. (2017) 2017 Report: Distance Education Report. Available at: https://www.cccco.edu/-/media/CCCCO-Website/About-Us/Reports/Files/2017-DE-Report-Final-ADA.pdf
Digital Promise, Every Learner Everywhere, and Tyton Partners. (2020) Suddenly Online: A National Survey of Undergraduates During the Pandemic. Available at: https://www.everylearnereverywhere.org/resources/suddenly-online-national-undergraduate-survey/
George Washington Online Public Health, "Equity vs Equality: What's the Difference?" November 5, 2020. Available at: https://onlinepublichealth.gwu.edu/resources/equity-vs-equality/
Kapitan, Alex (2017) "Should I Use the Adjective 'Diverse'?" Radical Copy Editor, October 2, 2017. Available at: https://radicalcopyeditor.com/2017/10/02/should-i-use-the-adjective-diverse
YMCA (2016) "Our Shared Language: Social Justice Glossary." Available at: https://www.ywboston.org/wp-content/uploads/2016/02/MISS_VIT_BLD-SUPP-FOR-MISS_TRN-AND-DEVEL_SJ-GLOSSARY_ MARCH_2016.pdf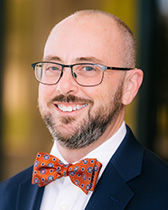 Van Davis
Chief Strategy Officer, WCET, Service Design and Strategy Officer, Every Learner Everywhere
---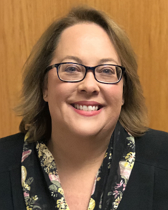 Tina Parscal
Associate Vice Chancellor for CCCOnline and Academic Affairs, Colorado Community College System
---