We are pleased to welcome Ryan Faulkner of College of Eastern Idaho as today's guest blogger. We often hear about the great things that large institutions are doing, but we have many members at smaller colleges and universities who are thriving in the online world. Thank you to Ryan for sharing a bit of his story.

~Russ Poulin, WCET
---
What was I in for? That is a question I can stand back and ponder more often these days.
When I accepted the challenge of building an online program from scratch, the thoughts running through my head were all over the place. Mainly, I was excited and ready for the challenge. Who knew that just four years later, this digital learning program would survive Covid-19, and for spring 2022, have 47% of all campus enrollments for the college? Currently, 60% of all students on campus take at least one asynchronous online course and 24% of head count is considered fully digital/online. Needless to say, this has been a wild ride!
I have worked with a great (but small) team and college faculty and leadership along the way. It's attributed to Helen Keller as having said "Alone, we can do so little; together, we can do so much." Real spoiler alert–it takes a community (one like WCET) to "do so much!"
A Small College Has Online Dreams…
Let's take a step back. Once upon a time, there was a state-run technical college, Eastern Idaho Technical College (EITC) in Idaho Falls, Idaho. In May 2017, the community voted to form a new community college taxing district. The almost 50-year-old EITC was transformed to College of Eastern Idaho (CEI).

As the college transitioned, the community was clear that the career and technical education values of the college should stay a core component of the college. However, leadership understood that the future of general education would need to incorporate online learning to be relevant in today's higher education market.
In late 2017, I was encouraged to apply for the inaugural Director of Online Learning position. The thought of how in the world one was to develop an online program raced through my mind. It was during the job interview that my self-doubt and worries melted away, and the answers became clear to me. The vision by college leadership of the new online program was laid out in a way that I could get behind and develop, and it felt natural to say yes. I accepted the role, knowing I was in for something special. Having the rare opportunity to build a new online program seemed a once in a lifetime opportunity I would regret if passed up. In January 2018, I began as Director of Online Learning and then became the Dean of Online for the college three years later.
Success Takes Collaboration…
Collaboration, mentorship, and a willingness to allow others to contribute to the betterment of a program have been the biggest take-aways of my 21 years in higher education distance education. But, hold on a minute…is this a story of I? No, this is a story of WE.
To really see the bigger picture, I must explain that this story begins with incredible Idaho peers. I have found mentors from the three universities and two of our colleges, along with the Idaho Digital Learning Alliance. I have been dumbfounded by the people willing to step up and share knowledge and experiences not only in Idaho, but around the world. Today's online learning is truly a team sport, and WCET is taking a lead to help prepare us for the policies and areas of most importance to the changing online education world today. The folks at WCET connect all of us to members worldwide. Where else can a very green director of online from rural Idaho have an opportunity to not only join the organization, but quickly find himself pulled into the community to contribute as a member of the WCET Steering Committee (2018-2021)?
Is this a simple story of one person, or one institution and the building of an online program? Quite the opposite. This is a story of a community of dedicated professionals who have "seen some things" and are quick to aid others in learning from mistakes. I have never witnessed a member of our professional field turn down an opportunity to assist those of us in need.
WCET as a Catalyst…
WCET has been a catalyst for many of us and is always there to share new and emerging research, information, and policy with us. In essence, I commend WCET and the time the members spend exploring, researching, and gathering information to share with us. The information with which they provide us empowers our ability to make better decisions for our students.
And let's not forget Mollie McGill, now retired from WCET! My first call with Mollie sealed the deal with me on what kind of organization I had joined. Her goal was to make a personal phone call or schedule a web meeting with each new school representative for every institution. It's no wonder she seemed to know… well… everyone. It was this first call with her that truly transformed the direction my online program would take and how I would become involved with WCET. I was provided a direct avenue to current online higher education research and information and most importantly, a direct connection to so many amazing and giving online professionals.
She took the time to learn about my college and my situation and was also interested in a conference presentation on which I had been working. Who knew that an oddball conference presentation would become a WCET panel discussion? Mollie did. The WCET group is always looking at the areas that need more representation and how to keep the organization relevant for all areas of higher education–whether it is small rural community colleges, HBCU's, tribal colleges, or the large global online universities. With this in mind, the staff at WCET has always encouraged my participation and always made me feel as though what we do at a college in rural southeast Idaho matters.
What I Have Learned…
Now, to share some learning moments in this blog post. I believe that the WCET provides many of us a voice, plain and simple. However, we must make the time and effort to use that voice. They also provide us with knowledge and relevant research opportunities facilitated by many of our selfless member institutions to keep us informed.
Most importantly, they provide US an opportunity to give back. Those of you whom I have had the privilege to meet know that I am not afraid to ask questions. I am certainly not afraid to ask the difficult questions. I truly feel empowered every time I work with the WCET team and the institutional members I encounter. I feel as though those of us in online learning leadership have the ability to make real and lasting change and do our best to make digital education a better tool for students around the world. In such a divided world, this is one arena where I feel comfortable and a community that truly understands the power of unity and compassion.
To conclude, without the many wonderful colleagues from Idaho and beyond, I firmly believe I would not be in the position I am today. Many of us would be lost without the tireless work our WCET team does day in and day out and the leadership work of the Executive Council and Steering Committee to help us stay informed.
In Conclusion…Make a Difference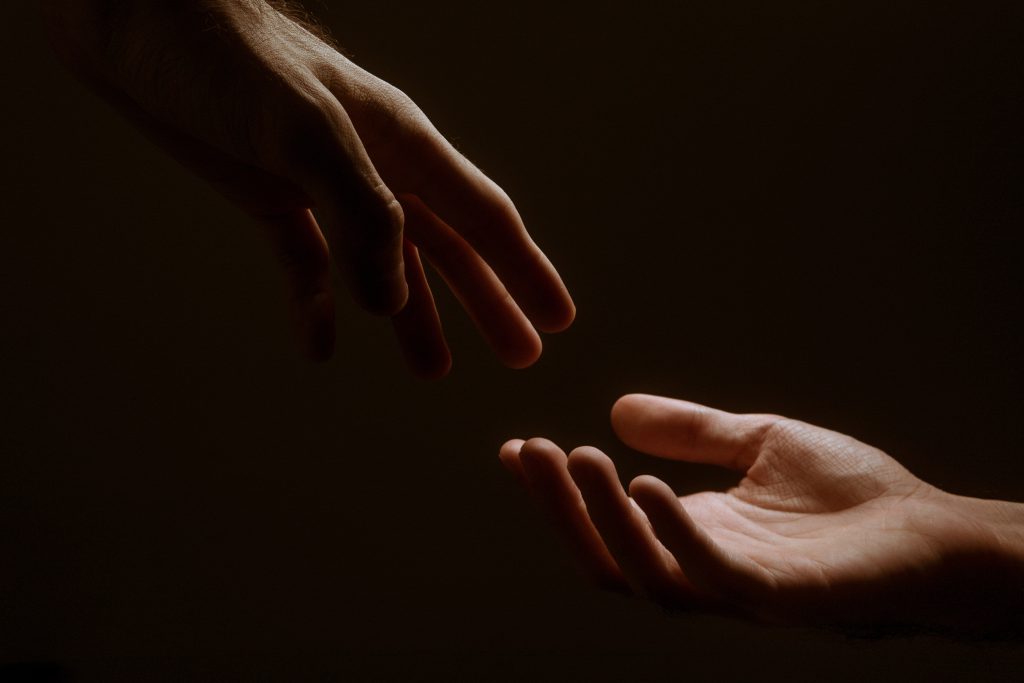 So, in a true conclusion, this is not a story of a singular person or online program. This is a story as to how, when we take an opportunity to reach out and work with others, share knowledge and experiences, and simply care, we can make a huge difference.
My dissertation topic was on transformational leadership and distance learning leaders. James MacGregor Burns wrote in his 1978 book, Leadership (MacGregor Burns, J. (1978). Leadership. Harper & Row, Publishers, Inc.) of at the time a new concept called "Transforming Leadership." He defined this concept as:
"Such leadership occurs when one or more persons engage with others in such a way that leaders and followers raise one another to higher levels of motivation and morality" (p. 20).

I have also had the privilege to teach an Organizational Leadership course at my college. I will leave you with the same question I end the course with these students:
Keep in mind your answer(s) as leaders may be to simply lift your own team, but it can also help others to build a new online program. I am living proof of that. Thank you to all of you that make a difference each and every day.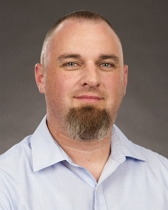 Ryan Faulkner
WCET Steering Committee, Dean of Online Learning, College of Eastern Idaho
---