Michael Goldstein and Greg Ferenbach represent Dow Lohnes, a Washington, DC firm with one of its specializations in higher education law.  They have been very helpful in interpreting the federal versions of the state authorization regulation.  After our post yesterday on the timeline, they thought it would be helpful to provide their reading on the timeline.
As evidenced from a number of posts, the issuance the Department of Education's Second Dear Colleague Letter, dated April 20, 2011 ("DCL-2") has resulted in a collective sigh of relief.  The Sword of Damocles, aka Federal enforcement of state requirements for the authorization of cross border e-learning, has been removed, at least for a few years.  The enforcement clock has been pushed back to July 1, 2014.  Have a nice summer.
But has it?  It is not correct to assume that the Department has agreed to a moratorium until July 1, 2014 on Federal enforcement of the requirement that institutions secure necessary state authorization for cross-border online enrollments.  (As an aside, no one talks much about this, but regardless of the Department of Education's enforcement efforts, compliance with state law cannot be ignored, particularly as states become more sensitive to the issues.)
DCL-2 contains the following statement:
Clarification of Enforcement. With regard to the State authorization provisions at 34 C.F.R. § 600.9(c), the Department will not initiate any action to establish repayment liabilities or limit student eligibility for distance education activities undertaken before July 1,2014, so long as the institution is making good faith efforts to identify and obtain necessary State authorizations before that date.  (Emphasis added.)
DCL-2 goes on to describe examples of "good faith efforts" which are in fact very diffuse and seem to indicate that any reasonable effort intended in the end to secure compliance with state rules is sufficient.  And DCL-2 adds the following clarifying sentence, which appears to obviate the need to secure affirmative evidence that a state does not require authorization for the institution's activities within its borders:
If a State has no applicable regulation or law, then no action on the part of the institution is required.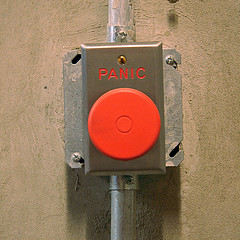 However, a careful reading of the very next sentence calls into question the reality of the 2014 reprieve:
Where States are in the process of establishing new requirements or creating application procedures, institutions acting in good faith would be expected to seek authorization under the new requirements or procedures only after they are established.
The first clause and the insertion of the word "only" simply means that there is no requirement to seek approval where there are not yet procedures and requirements to follow.  That makes perfect sense.   But recasting the sentence to eliminate the situation where rules are not in effect yields the following:
[I]nstitutions acting in good faith would be expected to seek authorization under the new requirements or procedures * * * after they are established.
The obvious corollary is that where requirements and procedures are already established, compliance is expected.  Indeed, this sentence is followed by what can only be construed as an admonition:
However, the Department will review carefully instances where an institution may not be acting in good faith, such as where documents show an institution knew of a State requirement and willfully refused to comply with it.
In reality, it is only a minority of states whose requirements for the authorization of cross-border learning are in flux.  While it is clear that most do not regulate "pure" online activities, almost every state has a trigger, almost universally couched in the context of "physical presence," that invokes its authorizing jurisdiction.  If a state has a clear requirement, and it posts it on its website, an institution that nonetheless fails to seek licensure has considerably less of a "good faith effort" safe harbor within which to reside.  And if a state notifies an institution of its requirements, the presumption of "good faith" is gone.  At that point, if an application is not in the works, the school is in violation.  Period.  And if that is the case, the student aid awarded to any students in the state where authorization should be secured is in jeopardy.  Second period.
It is precisely because the concept of "physical presence" is so unclear that the risk remains very real.  Indeed, a recent review by one state university system provides a long list of states:
that have replied to our (university's) letter and indicated we do not need to do anything else if we do not meet the physical presence requirement. 
The inference is that for those states there is nothing more to be done.  But, to paraphrase, "It's midnight: do you know where your physical presence is?"  Or, more precisely, do you know what activities constitute physical presence in which states?  Our research plainly demonstrates that state "presence" triggers are many and varied.  Are you aware that in one state local advertising constitutes physical presence that triggers licensure, in another having students work as student teachers or doing clinical internships, and in a third contracting with a local community college for library access?
So what on first blush has been seen as a reprieve into the relatively distant future is no such thing.  The Department is clearly recognizing the unsettled state of state regulation of cross-border online learning, and it is also clearly encouraging multi-state efforts to lower barriers and reduce duplication of effort.  These are all good things, and Secretary Ochoa is to be applauded for his responsiveness.  But DCL-2 does not roll back the enforcement of the state authorization rule where a state's requirements are settled.  Indeed, whereas DCL-1 explicitly said the rule would not be enforced until July 1, 2012, there is no such absolute grace period articulated in DCL-2.  Perhaps the Department intended to include that benefit, but for now it just isn't there.
To us, there are several take-aways, all of which are supported by the work being done by WCET and others:
The effort to get states to work together to create regional or – one might dream – a national system of common approval must proceed with all possible speed.
The rationalization and clear articulation of state requirements, rules and procedures must likewise proceed with all possible speed, and that information must be broadly available; the SHEEO effort is a superb way to fill this need.
Serious efforts must continue to secure

reasonable

regulatory requirements that do not unnecessarily hinder cross-border e-learning and do not prevent institutions from including in their programs the hybrid elements that are proving so important in terms of quality learning experiences.
Finally, institutions need to know the requirements of the states in which they enroll students in their online programs, and know the parameters of their own programs, so that they can determine where

right now

they need to begin the process of securing appropriate state authorization.
Not in 2014 or 2013, or even 2012.  Now.
---


Mr. Goldstein is Co-Practice Leader, Higher Education, with the Washington, DC law firm of Dow Lohnes pllc.  He is on the Advisory Panel for the SHEEO inventory of state requirements for cross-border online learning.  Mr.  Ferenbach is a Member of the firm and leads the state authorization practice within the Higher Education group.