State Regulators Work to Clarify Regulations for Distance Education Providers
Published by: WCET | 6/9/2011
Tags: Regulation, State Authorization
Several months have passed since I last scoured the state regulatory agency websites for information about which institutions must seek approval to operate to be in compliance with state and federal regulations.  We undertook the research with our partners, The Southern Regional Education Board, University of Wyoming, and American Distance Education Consortium in December to compile the  State Approval Regulations for Distance Education: A 'Starter' List document.  The initial document was published in January with several revisions following as regulators submitted changes.  The final revised document was published on April 22.  We then handed the reins over to NCHEMS and SHEEO who are in the process of creating an authoritative contact list and survey to state regulators (read more about these efforts).
Since April 22, many states have updated their website with resources that clarify their regulations and address distance education providers.  A few have even changed their laws.
So what's new with state regulator agencies? Here is what I have found.
Alabama has several new forms  (new as of April 2011) including one that systems can use to apply for authorization on behalf of all of their institutions. Last week they had a statement on the form that seems to have been removed, "Do not submit for approval any program where there is no marketing directed to Alabama residents." I have not found another state that provides a form where a system or consortia can apply for authorization.  Have you?  This is a potentially a tremendous time saver to both the institutions and the state agencies.
Colorado published a letter on March 1 explaining their approval process which clarifies which institutions need to seek approval.
Georgia published a letter from their homepage on March 1, Addressing Federal On-Line/Distance Education Requirements.  The document defines physical presence and clearly explains steps for authorization. If an institution does not trigger the requirement to seek authorization due to physical presence, they must still send a letter notifying the state.
Missouri placed on its home page an image labeled "new requirements for distance education" which links to a document,  A Statement on Missouri's Requirements for Out-of-state Public Institutions to Legally offer Postsecondary Distance Education or Correspondence Education in the State.  The one page document explains that out-of-state public institutions need to send a letter  "affirming their compliance with both regional accrediting standards and the MDHE Principles of Good Practice for Distance Learning and Web-Based Courses."
New Mexico's Higher Education Department previously anticipated changes to their legislation, but now those changes have been pushed to 2012.
Nebraska also has a letter specifically addressing distance education providers.  The letter clarifies that "Institutions offering strictly online courses or programs with no physical presence in Nebraska are not required to seek authorization."
Nevada has a formfor distance education institutions to complete if they require a response back from the state, which must be signed, notarized, and mailed. Note, if there is no physical presence, an institution does not need to be licensed by the Commission.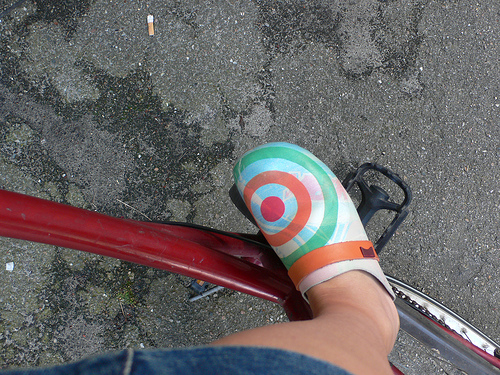 New Jersey's Commission on Higher Education website highlights in yellow "College Licensure" and they have defined physical presence on the licensure page linked from the homepage.
New York's Office of College and University Evaluation has a webpage which explicitly explains which institutions need to apply for authorization.
Ohio Board of Regents lists the status of Program Approval Requests from Public, Private and Out-of-State Institutions.
Oregon's homepage of the Office of Degree Authorization has a letter to online institutions regarding revisions to their exemption review process. All institutions need to apply (see instructions and form) for either authorization or exemption.  They will provide a letter by July 1 stating that your application is in process.
Rhode Island has some information which is not current.  Aronda Rodgers is listed as the contact but "her email address is inactive."  The current contact is Deanna Velletri, dvelletri@ribghe.org.  Guidelines for Proprietary schools are posted.
South Dakota has a webpage specifically regarding state approval for distance education explaining that the board of regents does not authorize postsecondary education programs and that the state does not have a process for doing so, however all institutions must be accredited.
Tennessee's Higher Education Commission posted a letter in March addressing Distance Education Authorization Requirements in Tennessee. The letter, which is a model for other states, includes the agency's interpretation of the state regulation language for physical presence and instructions for requesting a letter from the agency stating that the institution is exempt from authorization.
Utah's regulations were updated May 25. According to the Utah Postsecondary Proprietary School Act, §13-34-105(1)(e), "…a school or institution accredited by a regional or national accrediting agency recognized by the United States Department of Education is exempt from registration with the Division." A form will be available for applying for exemption. I was unable to find fees or forms for exemptions.  The fee could be up to $1,500 however specific fees were not found.
Virginia has posted a letter regarding physical presence.  It appears as if an institution providing online programs with no physical presence should not have to seek authorization, but the language is not easy to decipher.
Washington Higher Education Coordinating Board has a useful form to verify if an institution needs to seek authorization.  If there is no physical presence an institution likely doesn't need to apply. 
I commend the state agencies that have developed resources for clarifying their processes and for making the information easily accessible.  We hope that doing so reduces their workload and yours.   As we are made aware of other revisions or new regulations we will update the WCET listserv.  We also anticipate the SHEEO/NCHEMS will be invaluable by providing specific information about the state regulations and requirements in a resource that will continually be updated.
Good luck to each of you whether you are seeking or granting authorization! As you become aware of changes and revisions please feel free to contact me.
Megan Raymond
Manager, Programs and Events
mraymond@wiche.edu
State Approval page:   http://wcet.wiche.edu/advance/state-approval
Twitter:  @wcet_info      State Approval Hashtag: #stateapp
Join WCET!  Support our work on this issue.