Several years ago, it became clear that eportfolios were going to have a lasting impact in higher education.  At that time, WCET conducted (now dated) research on the emerging eportfolio products.  As an update, we asked Trent Batson of the Association for Authentic, Experiential and Evidence-based Learning (www.aaeebl.org) and long-time WCET friend Gary Brown to comment on the online learning debate and the value of eportfolios.  Thank you Gary and Trent.  – Russ Poulin
In a WCET blog by Diane Goldsmith last summer (at that time WCET's Steering Committee Chair), Diane ruminated on the persistent and short-sighted criticism from various quarters about the quality of online learning.  Diane suggested it's time online educators become more aggressive in response to such criticism.
We agree.  (And implications of recent books like Academically Adriftmake a pretty clear argument that renewed attention to quality of education is not solely in the province of the "online" educator.) However, as ePortfolio researchers, from our vantage the debate has even more interesting implications.  After all, almost all educational experiences, no matter where they occur, are now online to some degree.  Since most new human knowledge is available online, most research uses digital instrumentation and online databases.  Most formal educational experiences involve to some degree email, the search and social capabilities of the Web, and many other Web-based applications.

The Web and the Internet extend learning beyond the walls of the classroom, but even in the classroom, some of the interaction and group work may well involve online applications.  Maybe more importantly and as recently identified by David Brooks in the Chronicle of Higher Education, , our web presence is increasingly inseparable from our professional identities.  As Brooks observes:
The process of crafting my teaching portfolio and developing an online version challenged me to clarify my intellectual concerns, to sift through my thoughts about teaching, and to hone my research ideas and conclusions, as well as to become a bit more tech savvy.  (Para 21).
If as educators we are redefining ourselves digitally, it hardly makes sense to hold fast to an increasingly arbitrary distinction. And could we ever really claim that important academic learning does not occur outside of the curriculum and classroom?
The presumption that students in a completely online course cannot have the real-life social interactions and informal learning opportunities is, ironically, an unreal argument.  Imaginatively designed courses leverage the experiences learners have wherever they reside. Distributed learners, after all, don't just spontaneously coalesce from a cloud of pixels simply because they have walked into a classroom. And even the most die-hard traditionalist will admit that a successful learner must log focused hours reading, writing, studying, and thinking outside of the classroom.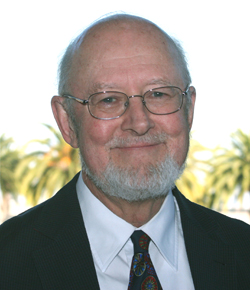 An inclusive view of online and onsite understands that even an onsite course might also be essentially completely online as in, for example, a studio-writing course –one that teaches writing through writing.  And, an online course can in fact be more interactive and student-centered than many courses taught on a campus, for instance a distributed service learning project in which students collaborate online to solve real problems in the communities where they live.
Mode of delivery and quality are largely unrelated.  Learning design is the salient factor.
Though it is not entirely understood yet in many (and often critical) quarters, the debate between online and traditional courses is over. Pondering the evolution of the change, however, we are reminded of Arthur C. Clarke's observation that transformations that attend new technologies are usually over estimated in the short run and underestimated in the long run.
Think of the subtle but profound shift in our world that accompanied the spread of mobile phones—we no longer call a place in search of a person.  We call the person.  We don't ask, "Is Diane there?"  We say, "Hi Diane, where are you?"
The emergence of ePortfolios embodies a similar distinction and, as a technology being implemented in both traditional and online courses, brings us back to the transpiring transformation. With ePortfolios we no longer teach a class presuming the presence of a learner; we teach learners whose learning extends beyond the boundaries of our classes—in space and in time.
A student focused ePortfolio dissolves boundaries by helping students integrate their experience among courses and life.  (See Helen Barrett's work–http://electronicportfolios.com/ for examples of ePortfolios that cross generations.)  With ePortfolios, the locus of learning is not bounded by brick or LMS. Learning is not contained in a single body of disciplinary content. We no longer focus our teaching on a room full of students situated in a single time and place; we contribute to the lifelong learning of students.
ePortfolios embody the potential of profound long range change.  They are mobile, staying with the student, and they help us see that all learning now has become untethered from a single locus.
Unlike the traditional versus online debate, it is a distinction that matters.
Gary Brown
Director, Center for Online Learning
Portland State University
browng@pdx.edu
Trent Batson
Executive Director
The Association for Authentic, Experiential and Evidence-based Learning
trentbatson@mac.com

Join WCET!  Support our work.