In this Frontiers blog, we welcome back the 2007 WCET Outstanding Work (WOW) Award winning eTutoring program from the Connecticut Distance Learning Consortium.  A long running program by any standards, this WOW Award winner has continued to grow and improve over the past six years.  Speaking of WOW Awards, don't forget to nominate your or a colleague's outstanding work in applying an innovative, technology-based solution to a challenging educational need.  Nominations are open until April 22  to all WCET members.
When the Connecticut Distance Learning Consortium was created back in 1998, it's doubtful our founders imagined we would someday be providers of online tutoring to over 130 institutions of higher education across North America. But that's exactly where we find ourselves today.
The Origins of the eTutoring Collaborative Idea
As a membership organization, created by our state's legislature to help Connecticut's colleges and universities develop and deliver high quality online courses to its students, the notion of collaboration between and among colleges and universities was at the core of our efforts from the start. In the process of one of these projects, the eTutoring program and platform emerged. Diane Goldsmith, Director of Learning, Assessment and Online Education at the University of Rhode Island, and Executive Director Emerita of CTDLC, tells the story:
 "It was 2000 and the colleges and universities in Connecticut were beginning to offer online classes, however, no one was thinking about how to provide academic support to those students.  I was new to CTDLC, but thought that a collaboration might provide an answer even though I didn't really know how.  So I wrote a grant with 7 institutions and we were funded to build collaborative online student support services, despite having no real idea how to do that in a state where each institution saw itself as its own universe.  We began to focus on tutoring and listened to myriads of concerns, from a blanket, "you can't tutor online," to the specific, "all our tutors have to be familiar with the textbook for each class."  Then one day, a Distance Learning Director said, "But if my institution provides a writing tutor and yours a math tutor, we can cover more subjects, serve more students, and provide more tutoring hours than if we each go it alone."  
Expanding the Model to Other States…and Another Country
That was the break-through that led to a larger conversation and a firm commitment to the collaborative process, where a plan to share tutors from participating institutions across one common online schedule and meeting place developed into our eTutoring initiative. Today, utilizing the tools in our synchronous and asynchronous eTutoring.org platform, we manage the Northeast eTutoring Consortium supporting 36 colleges and universities in six states, while providing the technology, hosting, and support to two other consortia: the Washington State Board for Community and Technical College's Western eTutoring Consortium, currently serving 41 colleges and universities in 6 states, and the Ohio eTutoring Collaborative, supported by the Ohio Board of Regents and open to all colleges and universities in the state.
Just recently, the eTutoring program has expanded into Canada as the province of British Columbia through BCcampus has adopted the platform in support of their WriteAway program. To ensure national and provincial privacy, Simon Fraser University – a member of BCCampus, has partnered with us to host the eTutoring platform in their Vancouver location. This hosting arrangement may enable other Canadian institutions to utilize the eTutoring program while keeping Canadian student data on Canadian soil.
The Benefits of Collaboration and Community
While it's gratifying to see our collaborative model and platform reach such a broad audience, the most satisfying aspect of this work by far has been the collaborative nature of our practice, which brings together learning center and elearning experts to design all aspects of service delivery and to assure excellence in program quality.  One of our Northeast Advisory Council members captures this notion best:
 "… the ongoing sharing of ideas and resources contributes to even greater benefits. What you have done is create a forum for the sharing of new ideas in teaching and learning and, remarkably, a platform for the realization and testing of these ideas." Greg Fallon, Assistant Dean for Learning Resources, Passaic County Community College.
So as we've grown from a local consortium to a community of consortia, we continue to seek and identify opportunities to facilitate the sharing of ideas and expertise crossing institutional, state, and consortial boundaries, a process further enriched by the Ohio Board of Regent's bold eTutoring expansion.  Ohio eTutoring Coordinator, Karen D. Boyd, shares their story:
"When Ohio's institutions of higher education looked for an online tutoring platform, the group looked for affordability, flexibility, and autonomy. What we discovered in Connecticut Distance Learning Consortium's eTutoring program were all three components. Working with the group, we identified five pilot schools in Fall 2009, and grew to 15 schools, then 20, and now 40 schools participate in the Ohio eTutoring Collaborative. By establishing the collaborative, we saved institutions start-up, training, and monitoring costs – funds that have been recycled into institutions' tutoring programs. 
Building a platform that addressed Ohio's students' needs and specific learning styles rather than making a canned approach fit has been the most rewarding aspect of the experience. While CTDLC established protocols and initial training modules, it encouraged us to meet with campus coordinators and tutors to build on that foundation. Our group meets virtually three times a year, and face-to-face annually to discuss changes, additions and best practices. What sets eTutoring apart from vendor-style platforms is that educators, administrators, tutors and students are stakeholders who influence how to respond to today's student needs affordably and effectively."
Much of the eTutoring program's expansion is a direct result of being actively involved in the WCET community. Professional relationships fostered over the years have led to the creation of these tutoring collaborations in Ohio, Washington, and British Columbia as well as the use of our platform to support local online tutoring at institutions like the University of Hawaii.
We are always looking for new partners and new suggestions for improving or growing our eTutoring community.  We think this approach to solving shared challenges makes compelling sense and we hope it to see it applied in new arenas.
Kevin Corcoran
Executive Director, CTDLC
kcorcoran@ctdlc.org
---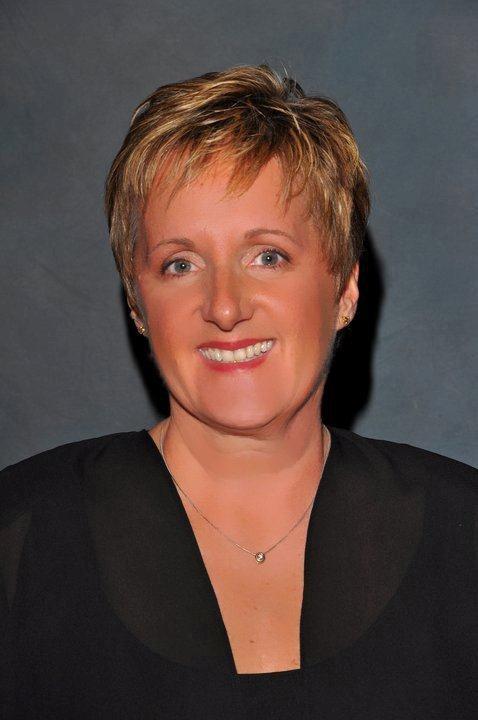 Carolyn Rogers
Director of Academic Services, CTDLC
crogers@ctdlc.org