Federal Enforcement Activity Focusing on Accessible Technologies
Published by: WCET | 10/8/2015
Tags: Accessibility
Thank you to Nancy Anderson and Paul Thompson of the Washington, DC law firm, Cooley, LLP. Over many years, Cooley has been of great service to WCET members in keeping us abreast and advising us on how federal regulations will affect the use of educational technologies in the United States. As part of our month of focusing on accessibility issues, Jarret Cummings informed us of upcoming legislation. We're pleased to have Nancy and Paul inform us of how current regulations are being enforced.
Russ Poulin, WCET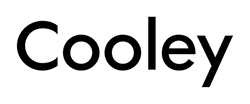 Despite the Americans with Disabilities Act (ADA) being on the books for a quarter century, affording every learner accessibility to education remains a critical issue.  The rapid evolution of new technologies and online media, which has been seen as a key solution to reaching learners, has given rise to significant challenges for students with various disabilities, a population that has grown as more people become aware of their rights under the ADA and other laws.
The issue of accessible technology that supports educational programs has not gone unnoticed by regulators. The Department of Justice (DOJ) and the Department of Education's Office for Civil Rights (OCR) are increasingly focusing on this issue, with DOJ recently terming the use of inaccessible technologies in higher education an area of "great public importance."
Disability Actions Include Online Course Offerings and Inaccessible Technologies
The ADA, and its sister law, Section 504 of the Rehabilitation Act, generally prohibit excluding otherwise-qualified individuals from any covered program or activity or denying such individuals the benefits of any program or activity because of their disability. Cooley has been closely tracking both DOJ and OCR enforcement in this area, and we have issued Alerts describing two notable developments in DOJ's enforcement trends.
Here are the headlines:
While the ADA and Section 504 have always been understood to apply to traditional brick-and-mortar institutions, the applicability the laws to Internet-based learning has been less certain. DOJ's recent enforcement activity against edX—one of the largest and earliest distributors of MOOCs—makes clear that DOJ intends to construe disability laws to apply to online service providers that conduct instructional activity, regardless of whether the entity is an institution in the traditional sense, and regardless of whether it receives federal funds. You can read our full alert on the subject here.
DOJ's new enforcement activities focus on holding institutions responsible for any inaccessible technology incorporated into curricular and co-curricular activities, even if that technology is created by a third party. While in principle this is not a new position, DOJ's recent decision to intervene on behalf of a student who claimed to have been denied educational services due to inaccessible technology is instructive. The agency has filed its own complaint in the case, focusing on the many types of software and technology-based services that may not be compliant. You can read our full alert on the subject here.
Both Colleges and EdTech Companies Need to Address Accessibility
These developments pose important challenges both to traditional institutions and to other entities, such as edX, that the agencies classify as places of education. Traditional institutions that have significantly increased their online programs to enable them to become engaged in a range of educational initiatives face unique challenges associated with growing size and scope, such as controlling the many entry points for technology and promptly identifying and meeting student needs. Institutions of all types should take note: any technology that provides or enables online learning needs to be accessible. This means that, at a minimum, online content should meet the Web Content Accessibility Guidelines (WCAG) 2.0 standards, which outline technical guidelines for making web content accessible.
With respect to non-traditional entities such as online coding academies and companies marketing web-based platforms to K-12 and postsecondary schools alike, DOJ's new position will require small companies and startups to commit more of their limited time and resources to ensure that the use of their product can result in effectively reaching students.  As institutions increasingly focus on adopting technology that contains proven accessibility features, failing to consider accessibility when designing a platform could leave many companies with an unmarketable product.
For more information, please do not hesitate to contact us.

Nancy Anderson

Paul Thompson