This week we welcome Niki Bray, WCET Adaptive Learning Fellow, to discuss the impact of adaptive learning at CTU. I loved reading this post from Niki, especially the focus on one of our 2016 WOW Award Winners! For more on CTU's adaptive learning programs watch Niki's interview with Connie Johnson and Judy Komar from Colorado Technical University, which we've included at the end of the blog. Thank you Niki for this great post highlighting the outstanding work happening at CTU.

~Lindsey Downs
Adaptive Learning with CTU
In May, I had the opportunity to travel to Schaumburg, Illinois to visit Colorado Technical University's Chief Academic Officer and Provost, Dr. Connie Johnson, with the aim of learning what makes CTU's adaptive learning program so successful.  To date, over 32,000 students have completed at least one of CTU's 100+ adapted courses.  Connie says what motivates CTU's administration and faculty are student outcomes. Seeing the impact adaptive learning is having on the student's experience and their success has permeated the entire culture at CTU. During my visit, I spoke mainly with administrators and staff who's behind-the-scenes role has been vital to the success of adaptive learning at CTU.  Every person I spoke with was excited about adaptive learning and its impact on the lives of CTU students.
Adaptive Learning and Culture
While we never discussed culture specifically, how adaptive learning has shaped CTU's academic culture was vividly clear. Connie gave me a tour of CTU's campus support center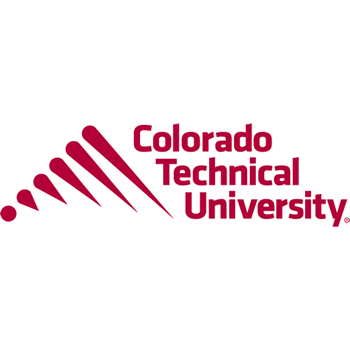 , and I had the privilege of meeting numerous individuals who work tirelessly to support CTU's adaptive learning efforts. Everyone I spoke with was enthusiastic about adaptive learning and agreed it was a transformative force at CTU.
"Adaptive learning really lets students be in control and is personalized to the student experience on how they're going to best learn and achieve what they want to out of the course."
–Dr. Doug Stein, Vice-Provost, CTU
"Adaptive learning has provided our students with a really great venue to learn across the scope of several different courses in a way that not only challenges them but is also adaptive to where they are in their learning."
-Dr. Stacia Klasen, Director of Academic Operations, CTU
"Adaptive learning has been a great engagement learning tool for students.  They are getting that immediate feedback so they are encouraged as they're going through and learning the material.  It helps motivate them to keep continue within the adaptive learning system, which has been really great.  From a faculty perspective, watching my students want to keep striving to improve."
– Director of Learning Solutions, CTU
"Adaptive learning is a progressive, up-to-date fascinating tool that not only puts learning in greater perspective for our students.  We have a lot of students who are coming back and haven't been in classes for a very, very long time.  It gives them the opportunity to get in touch with not only their learning style but to reorient themselves with learning.  Adaptive learning has helped a lot of our students to get back into the frame of learning.  Most of the classes I have taught have used adaptive learning and all of our students have found it really fascinating.  It has its slight drawbacks because students don't expect as much intensity, in terms of the learning, and some of them coming back, it takes them a minute to get into that mindset.  Other than that, fantastic!"
– Dr. Bright Justice, Lead Doctoral Faculty, CTU
"From the student advising perspective, adaptive learning tends to pull students further along than they intend.  With adaptive, it kind-of pulls you through the process so that the more you figure out that you already know or the more that you learn the more that you want to do.  So, it kind-of keeps you connected to it and makes it more interesting than just going into a book and finding interesting facts and regurgitating it.  That's what's been really helpful, at least for our students especially as we try to get them to engage earlier.  If we get them started on a Monday, they tend to do so much more as opposed to waiting until the weekend.  A lot of our students are coming back to something like this and it's online and it can be difficult for students to adapt to that."
– Jack Lewandowski VP Student Affairs, CTU
"Adaptive learning enhances the student's learning experience.  One advantage is that students get to see their progress immediately.  It helps students drive a lot of their education pursuits.  And it has proven to be an effective learning tool for students."
– University Dean, College of Business and Management
CTU administrators and faculty have published numerous articles describing the impact of adaptive learning on their faculty and how faculty support for adaptive learning has driven student success (Educause Review).  Additionally, CTU has won numerous awards for their work around adaptive learning, including a WCET WOW award in 2014.  The reason CTU has had success with adaptive learning is due to support from administration and staff.  While innovation in teaching is often championed from the bottom up, top down support for innovation is essential to bringing it to scale. The value of adaptive learning brings to students is well-documented, but at CTU, adaptive learning is shaping their institutional culture as well.
[youtube https://www.youtube.com/watch?v=bgELDAL1XIk&w=560&h=315]


Niki Bray
WCET Fellow, Adaptive Learning
Instructor|Instructional Designer
School of Health Studies
University of Memphis
@adaptivechat