The Purdue Acquisition of Kaplan – Background, Opinion, and Questions
Published by: WCET | 4/28/2017
Tags: Practice
There was quite a bit of surprise in the higher education world yesterday when Purdue University (a large land-grant university in Indiana) announced that it was essentially acquiring Kaplan University (a large for-profit institution). Lots of questions arise. This blog post includes some facts, opinion, and questions to keep the discussion rolling.
Purdue "Purchases" a For-Profit University
For $1, Purdue University will buy Kaplan University and, legislature willing, will operate it as a new Indiana public institution. In addition to the dollar, Kaplan will receive a cut of the income over the next 30 years.
Indiana Has Been a Pioneer Before
In 2006, then-Governor Mitch Daniels spearheaded a controversial move to lease a toll road in the state to a foreign company for a one-time payment of $3.85 million. In 2010, Indiana created Western Governors University, Indiana, the first state-based affiliate of the institution. Again it was Governor Daniels who used and an executive order to form the partnership focused on expanding offerings to adult learners in Indiana.
In June 2012, the former Governor was selected as President of Purdue University. As a hallmark of his Presidency at Purdue, Mitch Daniels has frozen tuition increases and sought cost-saving efficiencies in University administration. In my opinion, it is harder to point to meaningful academic or structural changes implemented during his tenure. Until now.
Why Did Purdue Pursue this Option?
In his presentation yesterday to the Purdue Board of Trustees, President Daniels showed that:
Purdue was 10th among 14 Big Ten institutions in distance enrollments.
Purdue was one of only four Big Ten institutions without an undergraduate degree available at a distance.
He also listed three "realities:
There are millions we do not serve. There are millions of Indianans with no college credit or with some credit but no degree.
The growth of online education. The percentage of those studying exclusively at a distance has grown.
We can't build it ourselves. It takes Purdue 36 months to take a program from concept to implementation.
Purdue is too far behind to wait in an already crowded market. This move allows them to "fulfill their land-grant mission" of serving students more quickly than other options. You can see more in a brief introductory video featuring Daniels:
Others have created autonomous units before, such as the University of Maryland University College and Colorado State University Global Campus. Others have also created strong units that are less autonomous, such as Penn State Global Campus and, more recently, University of Florida Online. All of those examples built these entities rather than purchasing an existing one.
Purdue and Kaplan – By the Numbers
On Tuesday of next week, the new Digital Learning Compass (a partnership of Babson Survey Research Group, e-Literate, and WCET) will release its analysis the most recent US Department of Education IPEDS distance education enrollment numbers. With the help of Babson's Jeff Seaman, I pulled some numbers on these two institutions:
IPEDS divides enrollments into three categories: students enrolled in no distance courses, students enrolled in some distance courses, and students enrolled exclusively in distance courses. For Fall 2015:
The overall enrollments are similar: 55,931 for Purdue and 51,062 for Kaplan.
Kaplan students were overwhelmingly enrolled exclusively at a distance, while Purdue students were overwhelmingly face-to-face.
Purdue wanted to make a major splash in online education. In terms of mode of instruction, they certainly found their mirror opposite in Kaplan University.
IPEDS has collected enrollment data since 2012.
———– Kaplan ———–
———– Purdue ———–
Enrolled in Distance Courses
2012
2015
2012
2015
None
4,016
1,182
46,899
45,026
Some
2,500
4,500
6,805
7,153
Exclusively
48,373
45,380
2,791
3,752
Total
54,889
51,062
56,495
55,931
The trends over that time are:
Overall, both institutions lost a small percentage of enrollments.
Kaplan University bucked the trend witnessed in some of the larger for-profit institutions that lost many enrollments in the last few years. As you will see in the report to be released next week, while a few for-profit institutions suffered significant enrollment decreases, the majority of for-profits increased enrollments since 2012.
Since 2012, Purdue's has witnessed minimal growth in distance enrollments with a 348 student increase in students taking some distance courses and a 961 student increase in students enrolled exclusively at a distance.
On national enrollment rankings…
In 2012, Kaplan's main campus enrolled the 6th most students taking at least one distance education courses.
In 2015, that campus fell to having the 9th greatest enrollment.
Not surprisingly, Purdue was nowhere in sight of the top 50 distance education institutions in either year.
Opinion
Burck Smith is the CEO of StraighterLine. He has been vocal about the changing landscape of the economics of public and private higher education. The following tweets provide a succinct analysis: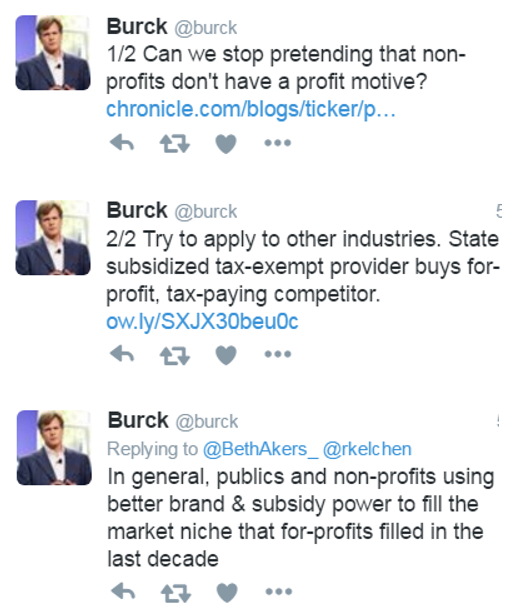 Questions (with a Few Comments)
Will the Indiana legislature approve this move? President Daniels is a beloved figure and the odds are good.
Will the Higher Learning Commission approve this move? They will be under tremendous pressure to closely scrutinize the agreement.
Is this just another ploy by a for-profit to become a non-profit? Could be.
Will the consumer groups object vociferously? Probably.
Will this fulfill the land-grant mission? In my interview with EdSurge yesterday, I was asked about their plan to "turn a large profit." My response: "Profit is not a big part of the land-grant mission." That does not mean that they shouldn't profit, but raises even more questions.
Is this only the first of several similar agreements? We will keep you posted.
Will this lead to more competition and scrutiny for the rest of the distance learning providers? A good guess would be yes.
Russ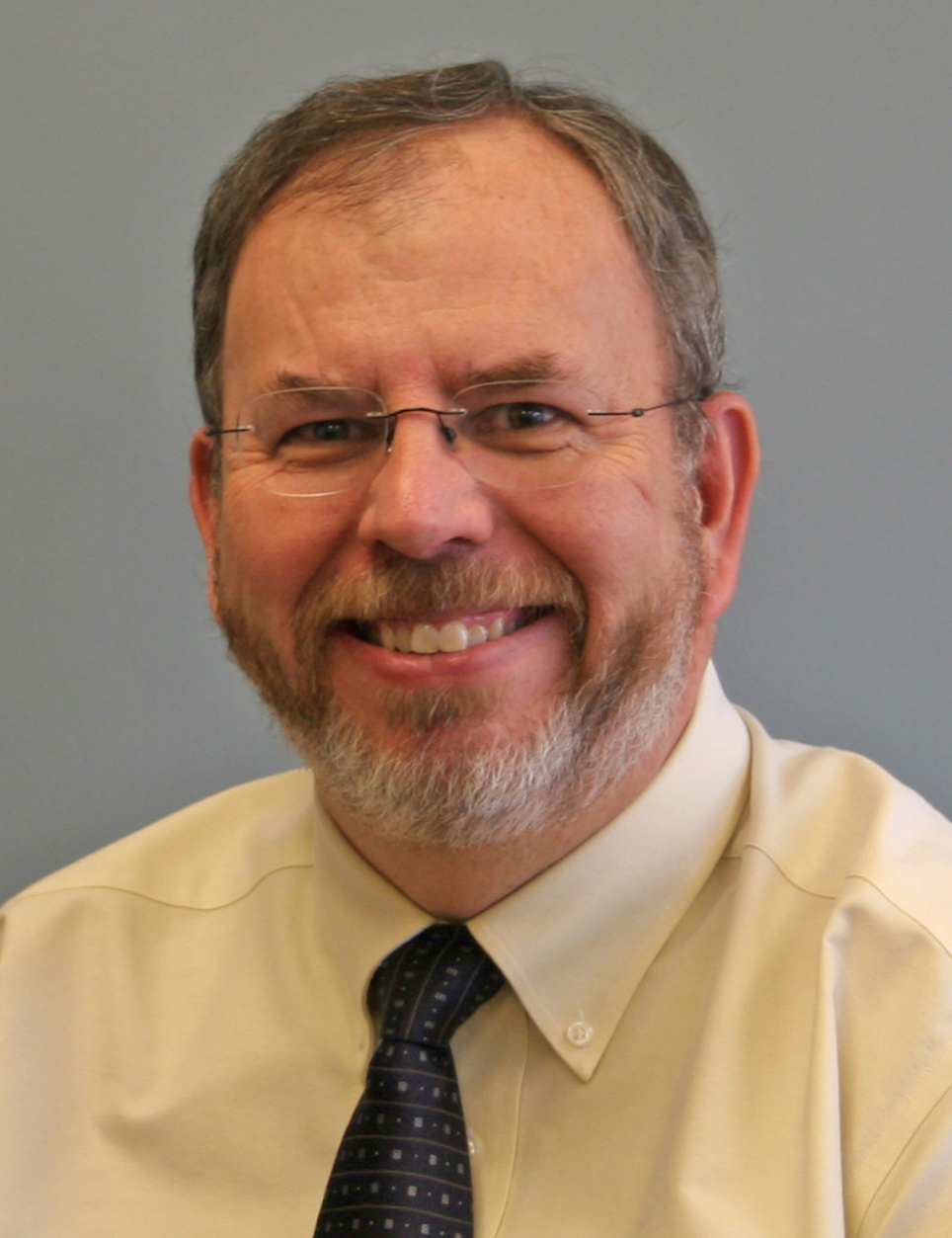 Russell Poulin
Director, Policy & Analysis
WCET – The WICHE Cooperative for Educational Technologies
rpoulin@wiche.edu    @russpoulin