Thank you to guest blogger, Chuck Wight of the University of Utah.  In this  post, he describes some of his experiences in taking a MOOC offered by Coursera.
Last fall, Sebastian Thrun and Peter Norvig offered their Artificial Intelligence course to 160,000 students as a Massive Open Online Course (MOOC).  That's very impressive.  Thrun likens this sort of project to jumping off an ocean liner and then learning how to swim.  I have to admit that this intrigues me, but I'm more inclined than Thrun to think before jumping.  Am I good enough to teach a MOOC?  Why would I be interested in trying?  What's in it for me?
The answer to these questions quickly distilled itself to a single word: impact.
As a researcher, the academic rewards of my work are closely associated with impact.  My productivity as a scholar is measured by numbers of published articles, books, citations, awards, and grants.  These metrics are not tied directly to my chosen field or to the breadth or depth of my work.  Instead, they are reflections of the impact of my research on others in my field.
We don't use analogous metrics of impact for teaching, and that disparity goes a long way toward explaining why teaching frequently takes a back seat to research in faculty promotion and tenure decisions.
The impact of traditional teaching is limited in breadth by the number of students that can occupy a classroom, and in depth by the time and commitment required by both teacher and students to achieve the desired outcomes.  A MOOC can remove the restriction on class size, and therefore has the potential to increase the impact of teaching, almost without limit.
The questions that remain are:
How could I attract huge numbers of students to take my class?
How could I motivate students to learn and achieve the desired outcomes?
What special techniques of class management are required to teach a MOOC?
The starting point for this journey of discovery was to become a student in a MOOC.  So, I pointed my web browser to Coursera.org and signed up to take a course in Cryptography offered by Professor Dan Boneh at Stanford University.  It was easy.  Coursera wanted to know my name and email address, and they asked me to establish a password.  No particular qualifications or credentials were required.  No transcripts, no standardized test scores, no essays, and no letters of recommendation.  They didn't ask for a credit card number; they only needed to know how to grant me access to the class and how to contact me for class announcements.
The class consisted mainly of three parts.  The first is a series of video lectures, each about 10 minutes long.  The information content is very dense, so I frequently used pause/rewind/replay to understand the lectures.  Most videos are Powerpoint presentations with audio voiceovers.  Each one started with a few seconds of Professor Boneh's image explaining what we were about to do, and he marked up the slides with a stylus on a tablet computer as he was talking.  Each video was punctuated with 2-3 short-answer quiz questions designed to keep the viewer engaged in learning instead of just watching. This takes way more effort than watching TV.
The second component is the problem sets.  In this Cryptography class, half of the problem sets are structured as quizzes, which featured multiple rotating and randomized answers to make the questions more challenging.  The other half were programming assignments where students were required to write a small program to break a cipher or, in one case, to execute an oracle attack on a class server to decipher a coded message.
The third component is the discussion forums.  The instructor created some designated areas (General Discussion, Video Lectures, Problem Sets, Errata, and Study Groups) to provide a general framework for this, but students could add threads inside of any of the areas.  It was interesting to see how students self-organized the study groups around around country (Croatia, Brazil, Russia, India, Poland, Pakistan, Nepal, Sweden), language (Spanish, Greek, Vietnamese, French, English, Arabic), and culture (Chicano).  It was clear to everyone that most students in this MOOC reside outside the U.S.
During the class I contacted Professor Boneh directly to ask him a few questions about how the course operates.  He indicated that he has support from 3 teaching assistants to monitor the discussion groups and respond to many questions.  About 50% of students complete the course.  He also said that offering the MOOC is "a lot of work (but is fun)."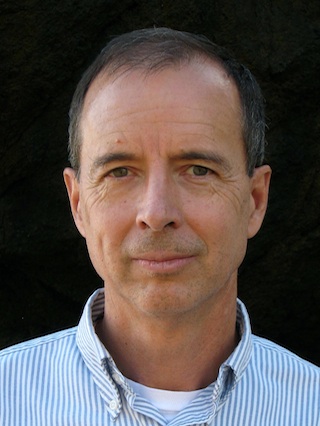 At the end of the class, I completed a final exam and received a certificate of completion from Coursera.  I learned a huge amount about secure message encryption and public key exchange.  I found the whole process to be a lot of work on the student side as well, but also a very rewarding 6 weeks of learning.
Chuck Wight
Dean of the Graduate School
University of Utah