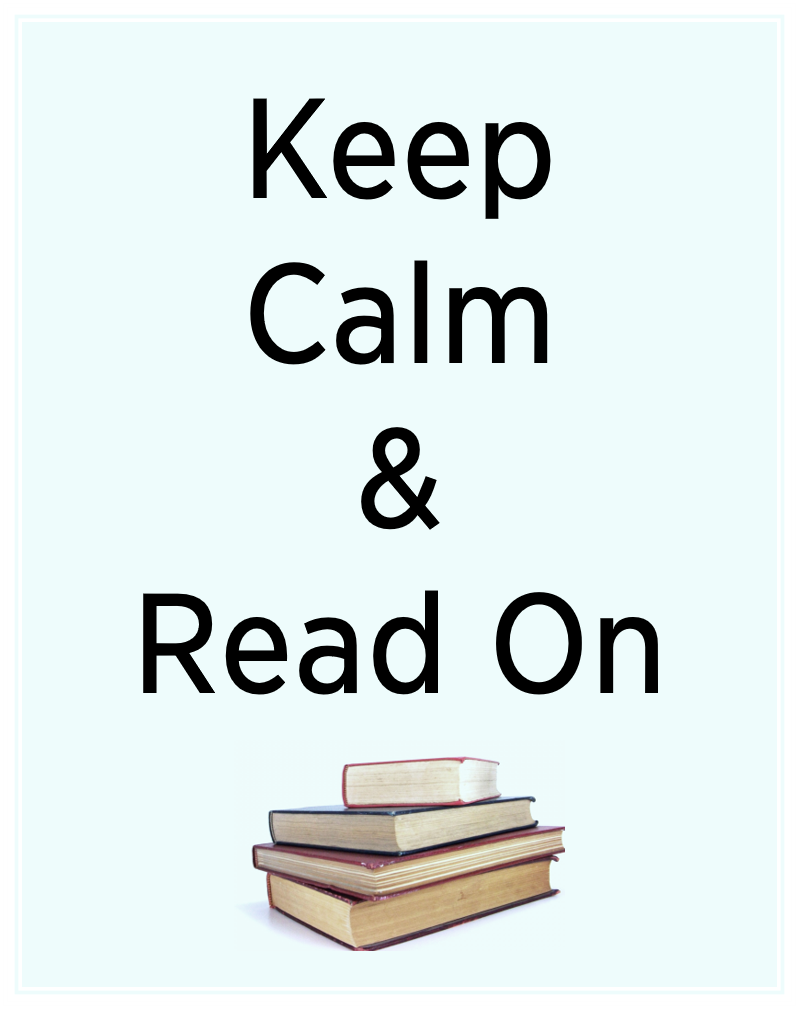 Happy Summer!

Welcome to WCET's 2017 Summer Reading list! This year we asked for several recommendations from the WCET team, our leadership committees, and friends, and compiled this exciting list of reads. We recommend grabbing your summer hat, sunblock, some yummy sparkling water and basking in the sunshine while getting lost in one of these great books!
The books are organized into several categories: Personal and Professional Development, Education, Technology, and Fun and/or Somewhat Relevant in a Weird Way.
Enjoy the summer and enjoy these reads!
~Lindsey

---
Personal and Professional Development
Our first section of books are those that fell into the category of personal development OR development of your professional skills and attitudes. From helping you 'do more with less,' to the power of exercise on cognition, and strategies to become better achievers.
by Scott Sonenshein
Doing more with existing resources requires you to change your thinking yet empowers you to see the potential in your personal and professional life. Stretch brings science and storytelling together to illustrate how people and organizations can be successful and competitive with little and others with greater resources fail.
Chasers are in pursuit of more. More money/capital, more talent, more possessions, bigger titles, more time. Stretchers embrace what we have and learn how to uncover dormant talents and resources and creatively approach challenges, opportunities, and threats. Stretch is full of examples in business, education, and more, of resourcefulness that reshapes our thinking and guides us to desire to do more with less.
This is an enlightening read that empowers you to stop chasing and recognize the potential in what you have, both personally and professionally.
-Megan Raymond, Assistant Director, Programs and Sponsorship WCET
_______________________
By Clay Shirky
In a writing style similar to Malcolm Gladwell and the Freakonomics guys (Steven Levitt and Stephen Dubner), Clay Shirky draws on simple examples and social change to demonstrate the impact of technology on individuals, communities, and society at large.  I recommend it here because we spend a lot of time talking about the information age, student preferences for experiences over facts, and patterns of student technology use – but we don't always think about leveraging the patterns that are already integrated into our students' (and her perhaps our own) lives. This book isn't about education – but it is a look at how the students we are educating view the power of technology, and when I read it, I couldn't help but think about applying those concepts to teaching practices and administrative decisions.  It's an enjoyable read, and one that's easy to either read all in one sitting or that can be picked up and put down without missing anything.
-Lynette M. O'Keefe, Senior Associate Director, CLEAR, University of North Texas
_______________________
By John Medina
I always knew I worked smarter and felt happier when I kept a regular exercise routine, but I didn't know why until I heard John Medina give the keynote at a conference. He began his talk after we had eaten a big lunch; we all sat sluggishly in a large, dark, windowless room (a traditional learning environment).  Medina had been asked to tell the ed tech audience how to engage students and maximize learning in online classes. He told us that the majority learning environments were not designed with the brain in mind.  His advice? "Install walking desks for all your students. Exercise improves cognition." In his book Brain Rules, Medina, a molecular biologist, explains how brain science affects the way we work, learn, and live. The problem, he said is that "So much of what we do in our modern world ignores these Brain Rules." Everything he said about the brain's optimal operating mode is applicable to teaching, learning, leadership, and relationships.
As you're sitting at your desk, reading my book recommendation to pass the time till you can go home, check out brainrules.net to read more about Medina's work. You can also "like" his Facebook page to get posts, and order a copy of Brain Rules from Amazon to read in full. And then get out of your cushy chair, tell your boss that you're going to boost your brain power, and go for an invigorating walk.
-Tanya Spilovoy, Director, Open Policy, WCET
_______________________
By Angela Duckworth (also available from Audible)
I have to say that although I was familiar with the work of Angela Duckworth and Carol Dweck, I hadn't read their books.  So, in preparation for a keynote presentation, I got an audio version of "Grit" and played it in my car whenever I went somewhere—even while running errands.  Having Angela read her own work, was amazing.  If you are interested in the psychology of achievement at all and even if you're not sure this is an interest of yours, give it a try!  She reads it so that it feels that she is in the room (car) with you telling you her story. My presentation was about what we can do with providing access to online education by going beyond the idea of "you can afford college" to "you can DO college".
-Pat James, Program Consultant, California Community Colleges' Online Education Initiative
_______________________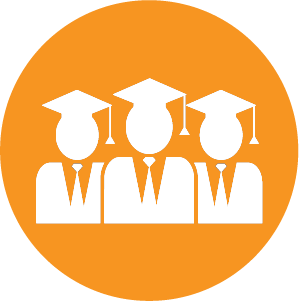 Education
The books in the education section relate to improving education, innovative education, or ideas for developing strong learning techniques.
By Paul E. Lingenfelter
I am a fan of the podcast Stuff You Should Know. If you've never heard it, it is put together by two guys who choose a topic, do their reading and then spend 45 – 65 minutes talking about the topic in a very engaging manner.  They are rarely experts in the myriad of topics they choose to cover but I always learn more than I knew and begin to think about things in different ways.  Paul Lingenfelter's book does the same thing except he is an expert.  Paul manages to guide his readers through a wide range of perspectives on how we can get gain a better understanding of the types of evidence that are actually useful in driving the creation of public policy about education.  While he includes examples from all sectors, he offers higher education professionals much to consider, and he does so in a very engaging manner.  If you are ready to think differently about what really works at your campus and how you know it works, you'll enjoy this summer read.
-Sally Johnstone, NCHEMS
_______________________
This one is so good, it got two recommendations:
By Rajiv S. Jhangiani and Robert Biswas-Diener editors
Open Educational Resources (OER) have gone from an idea that many brushed off as a fad, to a movement that has gained credibility and won over many supporters.  This book serves as a good primer for those interested in learning more about the concept of open education, a resource for those considering or adopting OER, and an analysis of pertinent issues for those already involved in open pedagogy and practices. This book doesn't just discuss openness in education, it is published as an open access book available for free at http://www.ubiquitypress.com/site/books/10.5334/bbc/
PDF download: From OER to Open Pedagogy: Harnessing the Power of Open (Robin DeRosa and Scott Robison)
-Wm. Preston Davis, Ed.D., Director of Instructional Services, Northern Virginia Community College
and
Affordable education. Transparent science. Accessible scholarship. These ideals are slowly becoming a reality thanks to the open education, open science, and open access movements. OPEN: The Philosophy and Practices that are Revolutionizing Education and Science describes the emergence of several "open" movements in higher education, including the creation and adoption of open educational resources, the publication of research in open access journals, and the increasing need for open science practices. Written in an accessible, conversational style and with chapters from leading voices in each of these movements, this book makes a powerful case for enhancing access and agency in support of justice and progress. The best part? The book was itself published with an open license and is free to download, edit, and share forever. So go grab a copy at bit.ly/openbookproject. No subliminal marketing necessary.
-TJ Bliss, Education Program Officer, The William and Flora Hewlett Foundation
_______________________
All of these books are 1980s/1990s vintage, but were significant in the evolution of technology-enhanced education. All three of these gentlemen are legends who took the time to provide me with insight that continues to guide my impact my life in every way:
by Professor Seymour Papert (founder of the academic movement called Constructivism). He always wanted to know how Nan, my wife, was dong whenever we chatted.
by Nicholas Negroponte, Greek Architect and founder of the MIT Media Lab. Nan taught Nicholas how to eat Soul Food.
by Stewart Brand, a well-known Futurist. He never met Nan, but would have liked her better than me, just like the other two.
-Mike Abbiatti, Executive Director, WCET
_______________________
By Terry Doyle and Todd Zakrajsek
We know the science behind learning and how to improve your learning skills, but do we ever really discuss the best way to learn with our students (before they attempt to embark on the journey by themselves?). I loved this little book. It won't take long to read and it has wonderful tips to help us, as humans, understand more about the science behind the learning process. The ideas are easy to understand and I feel like this would be a terrific book to provide to students at the beginning of their college career. Particularly, I liked the section on what our bodies need to learn well (proper nutrition, hydration, sleep, exercise), the discussion of multitasking, tips for concept mapping, and, finally, the final tip of finding balance in life. Hey 18-year-old me…you should have read this book.
-Lindsey Downs, Manager of Communication, WCET
_______________________

Technology
The following books deal with technology trends, edtech trends, and also what may happen if technology gets a little too trendy.
by Kevin Kelly
Do you like reading about tech trends with the sand between your toes? Do you like thinking about whether higher ed is prepared for the future and if we are preparing students for the future? While this book is not about higher education, its focus on the future of technologies in our everyday lives raises many questions for those who like some deep thought over the summer. Kelly highlights twelve "inevitable" technologies. It's hard to say that something will happen with certainty, but many of these trends are already well entrenched in existing tools and practices. The "inevitable" is like that fungus that is already on your foot, but will grow out of control if you don't wash properly after that dip in the lake. Examples of "inevitable" trends include: artificial intelligence is doing away with many jobs, screens will be on every surface everywhere, and it will be possible to personalize almost every good. Some of the more unsettling trends include even more tracking and recording of every aspect of our lives and (following Moore's Law) computing powers will soon possess unimaginable speed and capabilities. Controllable or scary?
-Russ Poulin, Director, Policy and Analysis, WCET
_______________________
By Jane Mcgonigal
"Games, in the twenty-first century, will be a primary platform for enabling the future." While I'm not very good at it… I do enjoy playing video games on various platforms. From collaboration games on PS4 or Nintendo Wii to massive online platforms like World of Warcraft (especially during our long, cold Montana winters!). It makes sense then that one of my favorite research topics in education is gamification of courses. In Reality is Broken, Jane McGonigal argues that games will empower us to change our world. She says games will reduce stress, increase life satisfaction, fix education, and even help fix global issues such as poverty. She describes why games make us happy, discusses the rapidly changing (and her discussion is slightly outdated), and finally, discusses how big games, can change our world. We can use new participation and collaboration environments to work together and help invent a better future. And we'll enjoy it, because we'll change the world while having fun playing a game. Check out her TED talk on the topic:
https://www.ted.com/talk/jane_mcgonigal_gaming_can_make_a_better_world
-Lindsey Downs, Manager of Communication, WCET
_______________________
By Kurt Vonnegut
Player Piano is Vonnegut's first novel which imagines a futuristic world that is run primarily by machines and the only people with real jobs either create the machines or overlook the machines, leaving most of the rest of society to simply receive a government stipend because machines have replaced their jobs. While the absence of the Internet in a machine-based world is at times a glaring issue (it was published in 1952), the way that Vonnegut imagines the social and political structure of such a world is better than many others books that imagine a similar future. It brings up questions about the purpose of technological advancements and who they are designed to benefit. In looking at our own society, and specifically at the evolving world of educational technology, what inventions are useful for us to create? And meanwhile, what have we created already that is no longer helping students as it should?
-Rosa Calabrese, Coordinator, Digital and Project Services, WCET
_______________________
Fun and/or Somewhat Relevant in a Weird Way

Finally, we couldn't resist including a few fun books!
While these may not be 100% relevant to edtech
or higher education, we hope they will make enjoyable summer reads!
by Ben Lindbergh and Sam Miller
A book about baseball, bloggers, and statistics? Count me in. Wait, don't stop reading. This is an amazingly fun read about two bloggers who talk the owner of an independent league baseball team to let them try their crazy schemes. They use their statistical analyses to go against the ancient wisdom of the baseball gods in selecting players, juggling line-ups, and positioning defenders. The suggestion to use the closer before the 9th inning makes the manager's head explode. Why do I recommend it here? It's about change management. The biggest problem is convincing the managers and players that their crazy evidence-based ideas might just work. WCET members experience this feeling everyday as they try new things and face the inevitable skepticism. It's funny, wonderfully written, and unintentionally deals with a question I like to ask: "What happens if we're successful?"
– Russ Poulin, Director, Policy and Analysis, WCET
_______________________
By Arkady and Boris Strugatsky
Roadside Picnic was written by two brothers in Soviet Russia. I was hoping to find a connection between this book and edtech, but it was a pretty big stretch—this book is about aliens. Or more accurately, this book is about what happens to a society after aliens have invaded and then left. It is an interesting new take on the whole alien invasion genre and is extremely creative as it describes humans discovering the remains of extremely advanced technology left in the wake of aliens. At least it may get your creativity going while you try to understand the interesting and bizarre happenings that the Strugatsky brothers describe. It's a quick read and a lot of fun!
-Rosa Calabrese, Coordinator, Digital and Project Services, WCET
_______________________
By Margaret Atwood (re-telling of The Tempest by William Shakespeare)
According to The Guardian's review, "this retelling of The Tempest is one of four novels so far released as part of the Hogarth Shakespeare initiative. It joins Jeanette Winterson's The Gap of Time (The Winter's Tale), Howard Jacobson's Shylock Is My Name (The Merchant of Venice) and Anne Tyler's Vinegar Girl (The Taming of the Shrew), with Tracy Chevalier's Othello, Gillian Flynn's Hamlet, Jo Nesbo's Macbeth and Edward St Aubyn's King Lear to come" (Groskop, 2016).
Being a Shakespeare buff, I was very excited to revisit some of The Bard's tales, written by some of today's more innovative authors. I started with The Tempest, more because I wanted to read Margaret Atwood's take on this tale versus my enjoyment of the original. I as much more excited to read the new takes on Merchant of Venice and Hamlet. However, I completely enjoyed Atwood's spinning of tale. I laughed, I cried, I cringed (a lot). This book will entertain both those who know the original and who don't. Our modern-day Prospero, the grieving Felix, is a set upon and wronged artistic director of a theatre festival, set aside, and just waiting for revenge. It's wonderfully weird and you'll enjoy the influences between the original story and some cultural references for today (or, at least, last year). This is "such stuff as dreams are made on!" (WS, The Tempest).
-Lindsey Downs, Manager of Communication, WCET

---
What do you think of our recommendations? What books would you add? We'd love to know if you read any of our suggested items. We'd love to hear your recommendations too! Let us know in the comments and tweet us @wcet_info with the hashtag #WCETSummerReads so we can chat about these great books!

Enjoy your summer filled with these fabulous reads!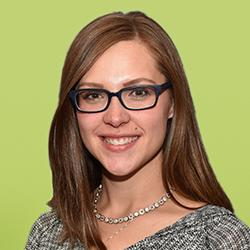 Lindsey Downs
Manager of Communication
WCET
---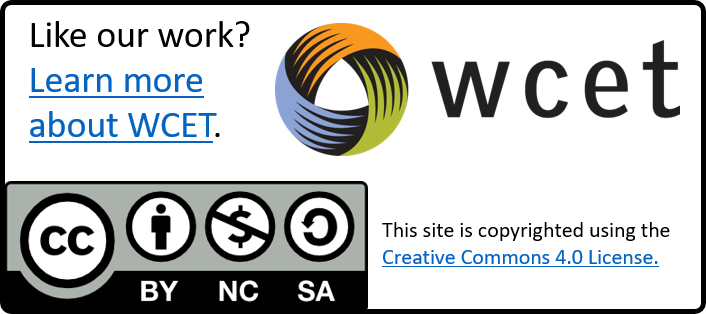 Save