Hello and welcome to WCET's annual summer reading list! We have compiled a list of enticing reads to get you through those lazy summer days.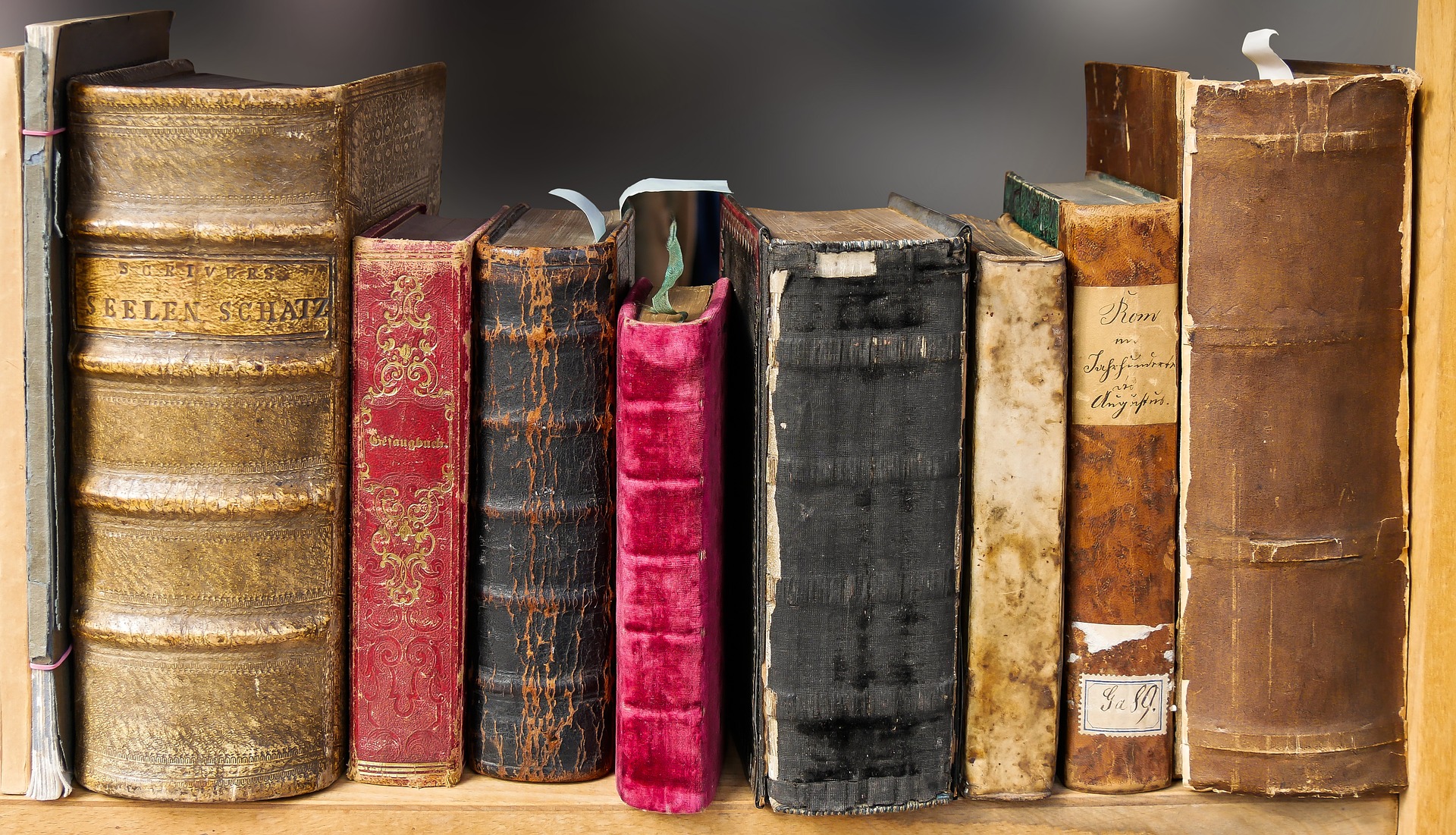 I plan on making a pitcher of iced tea, sitting back in the sun, and enjoying these great books!
Enjoy these reads and your summer!
~Lindsey
Professional Development Reads
Get Better: 15 Proven Practices to Build Effective Relationships at Work
Author: Todd Davis
DEAC was so pleased to welcome author Todd Davis to provide the Keynote Address at its 92nd Annual Conference this past April and hear about his book, Get Better. Todd Davis rightly asserts that an organization's greatest asset isn't its people, but it's the relationships between its people that make the greatest contribution to success and effectiveness. Get Better offers practical suggestions that leaders at all levels of an organization may use to improve the quality of interactions with others. I think his principles are particularly effective and relevant for organizations that use technology as their primary means of communication. This book is now one of my all-time favorite resources for effective leadership and sound communication. The insights are universal and applicable to any aspect of interacting with others. Even if you think you already know everything about effective leadership and communication, reading this book is time well spent.
– Leah Matthews, Executive Director, Distance Education Accrediting Commission (DEAC) and WCET Steering Committee Chair
________________________
Wired to Resist: The Brain Science of Why Change Fails and a New Model for Driving Success
Author: Britt Andreatta, Ph.D.

As change agents in our institutions, we are always looking for ways to help our initiatives succeed. This book strikes a chord in harnessing brain science as a method for successful implementation of new initiatives. Andreatta uses brain science to provide guidance along the change management journey. From meeting people where they are to helping them climb the hill of change, she provides guidance along the way to help you be a more effective leader through change. One of the best aspects of the book is the end of chapter "Your Learning Journey" application tasks that enable you to apply what you just learned to your own work. I'd love to hear if you read and implement some of these strategies in your work over the next academic year and hear about the impact of using these brain-based strategies to guide change.
– Brenda Boyd, Senior Academic Director: Program Services, Quality Matters, WCET Steering Committee member
________________________
So You Want to Talk About Race
Author: Ijeoma Oluo
So You Want to Talk About Race is exactly what the title implies. It is a chapter by chapter description of major issues related to race in America today, how those issues have impacted the author herself, and how those issues have impacted America as a whole. Oluo explains in detail the implications of historical racism and the ways in which that history is still felt today. She explains major topics in race related discussions such as microaggressions, privilege, cultural appropriation, and intersectionality. She also focuses on issues related to the workplace, to education, to politics, and to pop culture. All these topics and settings that she discusses helps the reader to understand the ways in which race is involved with all aspects of life.
Oluo concludes her book by suggesting that talking about race isn't enough and that it must lead to action. She gives specific advice at the end of the book regarding specific action that one can take, but the entire book contains many prompts regarding ways that talk can be made into action. Here in higher education, there are many race related conversations and actions that we should be taking, whenever possible. Personally, I cringe to think of the mistakes that I have made when discussing race in the past, and I cringe even more in imagining what mistakes I will make in the future. As Oluo notes throughout her book, the discomfort – and inevitable mistakes – that come along with talking openly about race is far from an excuse to avoid the topic. On the contrary, our discomfort shows why we need to discuss it.
– Rosa Calabrese, Manager, Digital and Project Support Services, WCET
________________________
The Art of Gathering: How We Meet and Why It Matters
Author: Priya Parker
I came across this book the day it came out actually (May 15, 2018). It was recommended in my Audible book recommendations, though I decided to read it on my Kindle. A book about "The Art of Gathering" definitely sound right up my alley. I'm someone who enjoys hosting get togethers at my home (enjoys and stresses about), planning large gatherings (wedding planning is a secret love of mine), and who likes to help as much as I can with our WCET Summit and Annual Meeting. The author starts by letting us know that our gatherings have become dreary, outdated, and archaic, especially those infused with tradition. Do we ever ask ourselves WHY we do some of those big traditions at various gatherings? Perhaps our traditions don't fit the needs of today. Can we find ways to bring some of the tradition in to the modern world (or adapt the traditions to fit the needs/wants of those attending your gatherings?) Parker walks us through identifying a purpose for each of your gatherings, which will guide every detail about the gathering. The purpose must include why the gathering is different from other gatherings of a similar nature. My favorite part was when she brought up a phrase from 16th century Japan: Ichi-go ichi-e, which means "one meeting, one moment in your life that will never happen again." While we may gather at the same place, same people again some other time, we must praise the uniqueness of this gathering today, because it will be different next time.
Parker is a great author, she has background in conflict resolution and now works with groups to plan a variety of different kinds of gatherings. She uses stories from her own childhood and examples from her work to demonstrate how to implement her suggestions.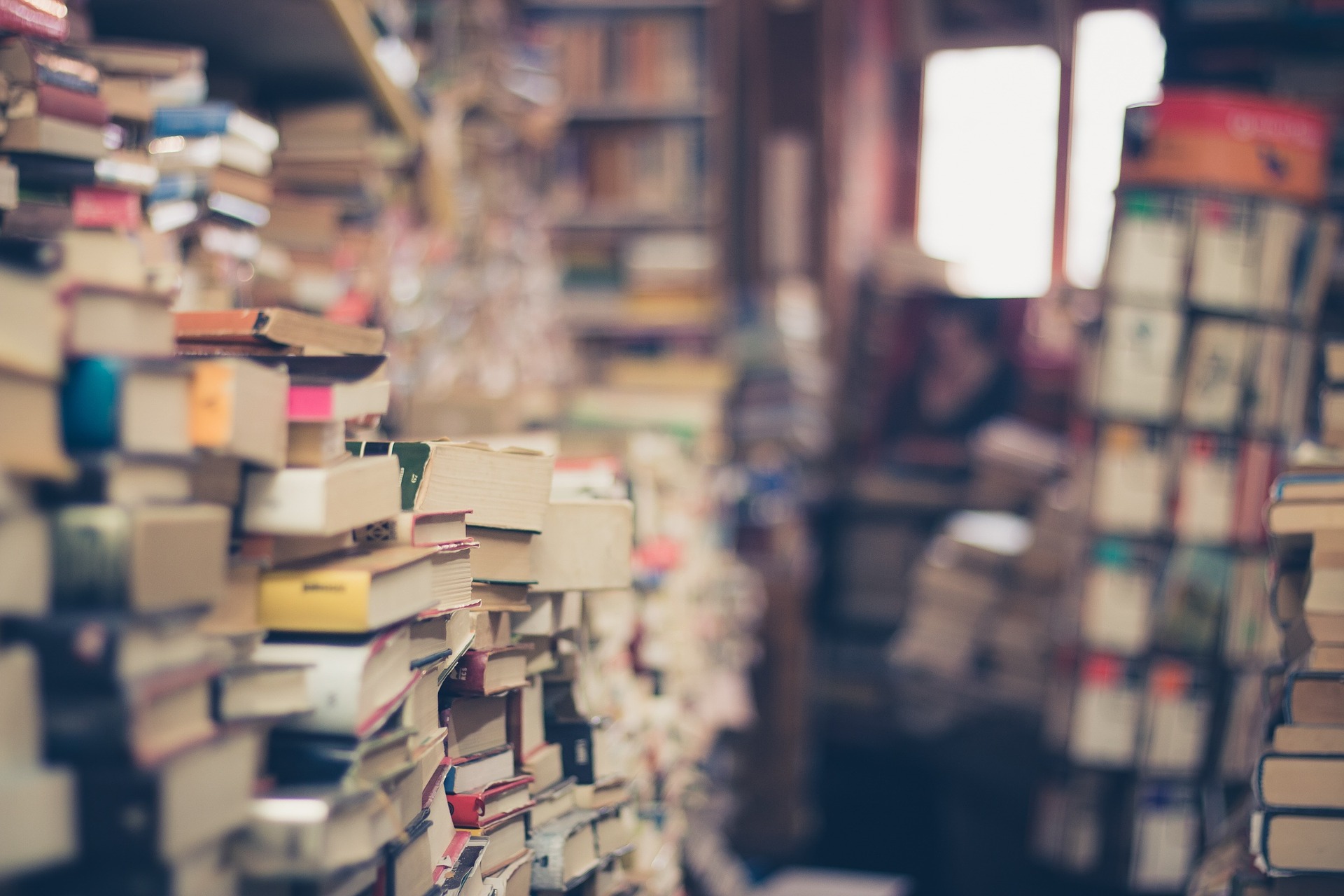 With other great tips (such as spicing up a gathering by creating "an alternative world" and even some ways to make sure any kind of gathering "sucks less"), I enjoyed this book and hope to employ some of the tricks for future meetups.
– Lindsey Downs, Manager, Communications, WCET
________________________
"Fun" Reads
Author: Nathan Hill
This book was named Entertainment Weekly's "#1 Book of the Year" for 2016 and I finally got around to it a few months ago. Its many intertwining stories set around college life in the 1968 and in the present day. There's a beleaguered college professor who never lived up to his initial literary promise, a woman who "attacks" (with a few pebbles) a presidential candidate, and childhood friends of the professor who have an impact on his whole life. The story travels back and forth between the past and present to uncover clues to the story's main mystery. Warning, it does take a while to get started, but later unexpected turns are worth it…and there's a cliffhanger moment that is left unresolved for several hundred pages.
For WCET members, I highly recommend Chapter 3, section 2 and the character of freshman university student Laura Pottsdam. Her feeling: "The reason college was so stupid was due to learning things she would never need in life, ever." She goes on to detail how she is cheating in each of her courses:
For an online humanities class, she would take screen grabs of the quiz, unplug the computer (which was interpreted as network failure), she would look up the answer, and retake the quiz.
For the large biology class, she paid her roommate to record summaries of the lectures and she would listen to those while taking the tests next to the wall and halfway down her 300 person lecture hall.
For a macroeconomics class, she had a friend scan a cheat sheet onto a Lipton Green Tea bottle.
For her English class (taught by the beleaguered college professor mentioned above), she plagiarized a paper. When caught she finagled a way (the professor did not provide a "safe space" for her) to redo the paper. When that solution also included a mediation session with the professor, she then resorted to even more unsavory means to get him fired.
"Did Laura feel bad about all this cheating? She did not. That the school made it so easy to cheat meant, for her, that they tacitly approved of it, and moreover it was actually the school's fault for making her cheat by (a) giving her so many opportunities, and (b) making her take so many b******* courses."
– Russ Poulin, Director of Policy and Analysis, WCET
________________________
Author: Sue Monk Kidd
I bought The Secret Life of Bees on a 45 min. layover in Atlanta. I was on the phone with Russ, juggling a too-full handbag and a venti coffee. Desperate for a book because I'm too cheap to pay for airline Wi-Fi, I scanned the table at the front of the bookstore; it had a pretty yellow cover. I put it on the counter with a Godiva dark chocolate, payed, and sprinted to my flight, all during a meeting with my boss. I had no idea what book I purchased until I was forced to begrudgingly stow my bulging Kate Spade under the seat, fasten my belt, and put my iPhone in airplane mode.
Here is why I recommend you read The Secret Life of Bees this summer:
You'll enjoy the characters. I fell in love with the main character Lily Owens. I wanted to rescue her, mother her, and keep her safe. She's like the baby robin I once found after it had been attacked by a neighbor cat; I simply had to take it inside, grind up worms, and feed it 8 times a day. That's how Lily hooked me—right by the heart. I found myself wishing I could spend a day with August and Rosaleen and the Daughters of Mary. I wanted to punch T. Ray in the face.
You'll learn about bees. Each chapter is prefaced with a quote about bees–something factual that also foreshadows the story. It's a clever literary trick. And because I used quotes of poetry before each of my dissertation chapters in a similar fashion, I immediately respected Sue Monk Kidd's writing style. Besides reading a great story, you'll learn a lot about bees. And with world bee populations declining, we could all educate ourselves about these fascinating insects. Bees are super cool.
You'll feel some real feels. You'll be reminded of the parent or lover who left you, the guilt of hurting someone else, loss, and the grinding angst of being powerless to fix it. There's all sorts of angry and lonely feels in this book. But you'll also find hope and love and redemption.
It's set in 1964 Carolina. The book is full of racial and sexist injustice. It'll remind you of how far America has come and how very far we still have to go to achieve equality. It strengthened my resolve to make education more accessible, equitable, and inclusive. I hope it makes you want to stand up for what is right.
That's all I should say because I don't want to give it all away. But if you read The Secret Life of Bees, stop me at the WCET Annual Conference in Portland. We can sit and have a cup of coffee and discuss the book. I'd like to know if you think Zach and Lily will ever be together…and if she can ever truly forgive.
– Tanya Spilovoy, Director, Open Policy, WCET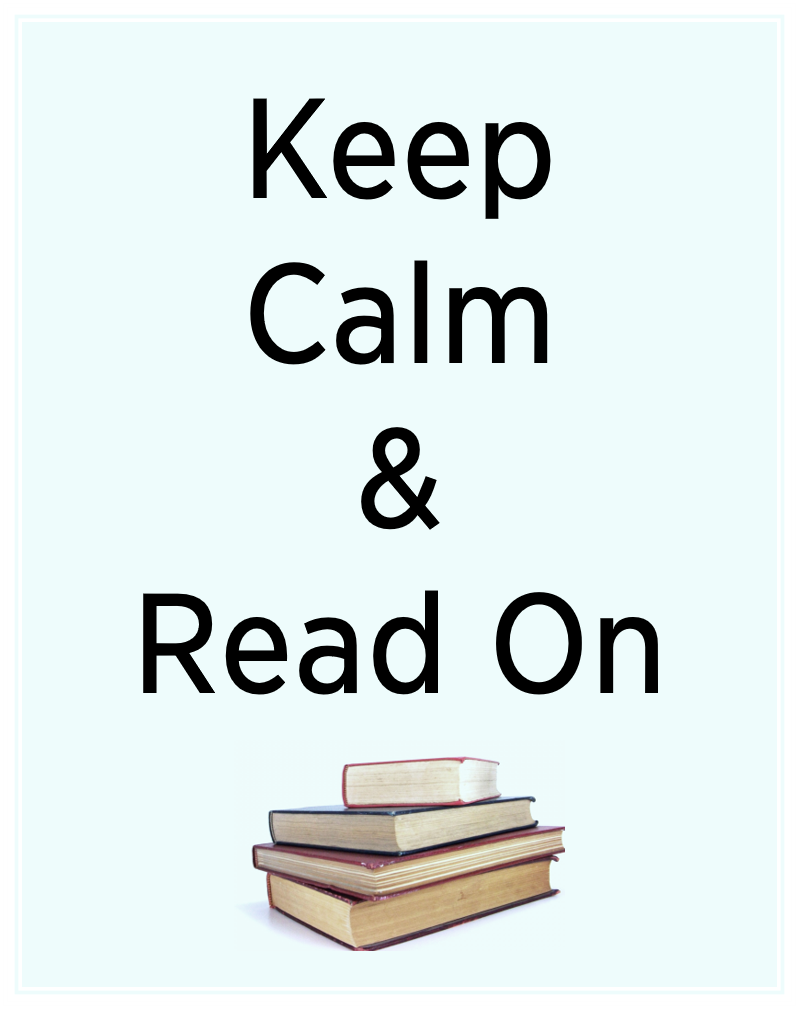 ________________________
Author: Emily St. John Mandel.
This book was a best seller a few years back but I'm just now reading it. It's a great, engaging novel that explores life after a pandemic flu has wiped out most of humanity and society as we know it has collapsed. I particularly enjoy the way the author reflects on our current relationship with technology via the viewpoints of characters living 15 years after most modern technology no longer works.
– Chuck Hayward, Assistant Director, Digital Learning Solution Network, WCET
________________________
Author: David McCollough
Thank you to Cheryl Dowd for recommending this engaging account of innovators Orville and Wilbur Wright. Cheryl lives only minutes away from the bicycle shop where the brothers gave birth to modern aviation. For those in the innovation business, this is a great story about the perseverance, ingenuity, research, trial-and-error, and guts it takes to make an impossible idea a reality. Making the reading joyful is David McCollough's expertise in telling a story. It is always a pleasure to read great writing. The brothers, and their ever-present sister (Katherine Wright Haskell), sometimes remind me of an early-day Sheldon and Leonard (yes, that's a Big Bang Theory reference). Once they get an idea, their lives can be consumed at devising a way to make it work. One of them pursued a law degree for the sole purpose of suing someone who wronged him. When he won the suit, he quit the practice of law. They were unlike many of their contemporaries, who opted for trial-and-error processes. The brothers would conduct enormous amount of research and would try ideas only when they had reason to believe the innovation would work…and they were not always right. WCET members will learn much about what is required to overcome the physical and political barriers to succeed.
– Russ Poulin, Director of Policy and Analysis, WCET
________________________
Other Suggestions:
From our Digital Learning Solutions Network (DLSN) members:
Recommended by Bill Gates (his "5 Books Worth Reading this Summer." Check out his descriptions of each book):
________________________
Do you have quite a list for this summer? I know I do! Both Rosa and I are also re-reading the entire Harry Potter collection this summer, but I'm sure we'll have space to fit in some of these other great options! Check out the 2017 list if you need even more to read.
Have additional ideas for summer reading that we missed? Comment below or tweet your recommendations to us @wcet_info!
~Lindsey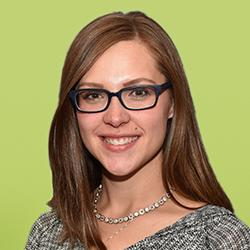 Lindsey Downs
Manager, Communications
WCET – WICHE Cooperative for Educational Technologies
ldowns@wiche.edu
@lindsey0427
---