While I love podcasts and listen to them while doing just about anything, I often struggle with finding new podcasts. Few digital systems are built around recommending relevant new podcasts to listeners, which means that listeners rely on general recommendation lists aimed at massive audiences. Many of the podcast recommendation lists that I find on the Internet may have just one or two podcasts that I find interesting, but because I have no reason to trust in the people compiling the recommendation lists, it is no surprise that I find myself with few things in common with the items on the list.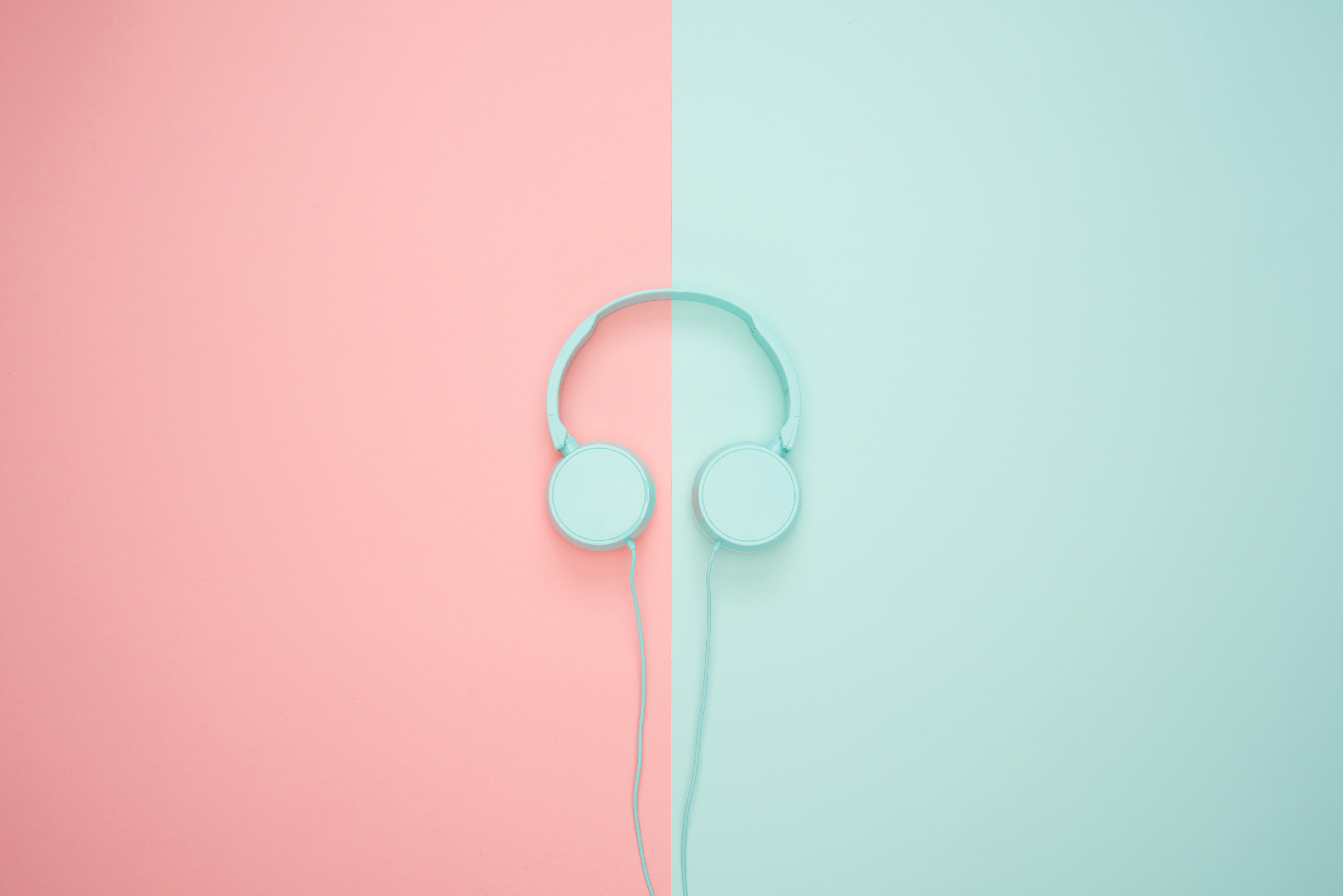 That is why I am so excited about today's post. Here are podcast recommendations which we compiled based on the recommendations from our peers within our wonderful WCET community. I know the Member Produced and Industry Picks are sure to excite anyone here, and even beyond that, I've already begun to listen to some of the recommendations that we received in other categories. Even if we've never met face-to-face, I feel like receiving a recommendation from someone who is part of the same community is something special.
– Rosa Calabrese, WCET

---
Welcome to our first summer listening list! While we've published recommended summer reading lists for the past few years, this is the first time we are also posting a list of recommended podcasts, which includes industry-related picks, as well as many educational podcasts, just for fun podcasts, and more! The following were compiled from contributions from our members as well as a few additional recommendations from staff.
We were thrilled by the enthusiasm that people showed when we posed the question in wcetMIX asking to give recommended podcasts. In fact, we received about 100 total podcast recommendations – many more than I think either of us had expected. However, in order to keep this post organized and concise, we whittled down our recommendations to 86 in total.
We've categorized the podcasts based on topic, but, understandably, there are a few that could have fit into any of these topic areas, and we hope that you will understand that our placement was tricky at times. We've followed up each recommendation with a brief description. We took blurbs straight from the podcast producers on their websites when available or compiled from other sources when needed.
Disclaimer: These recommendations were collected from members in a conversation posted in the WCET member community, wcetMIX, and from WCET staff members. WCET as an organization does not necessarily endorse the podcasts listed here or the stances that they hold.
Enjoy today's read and enjoy listening to these fun podcasts!
– Lindsey and Rosa
_________________
Member Produced
We'll start off our recommendations with several podcasts that are produced by professionals from WCET member institutions and organizations. We're excited to listen to these great shows. Each one showcases amazing work happening at these institutions or highlights particular educational challenges, potential solutions, or promising practices. Kudos to these hosts for their outstanding work.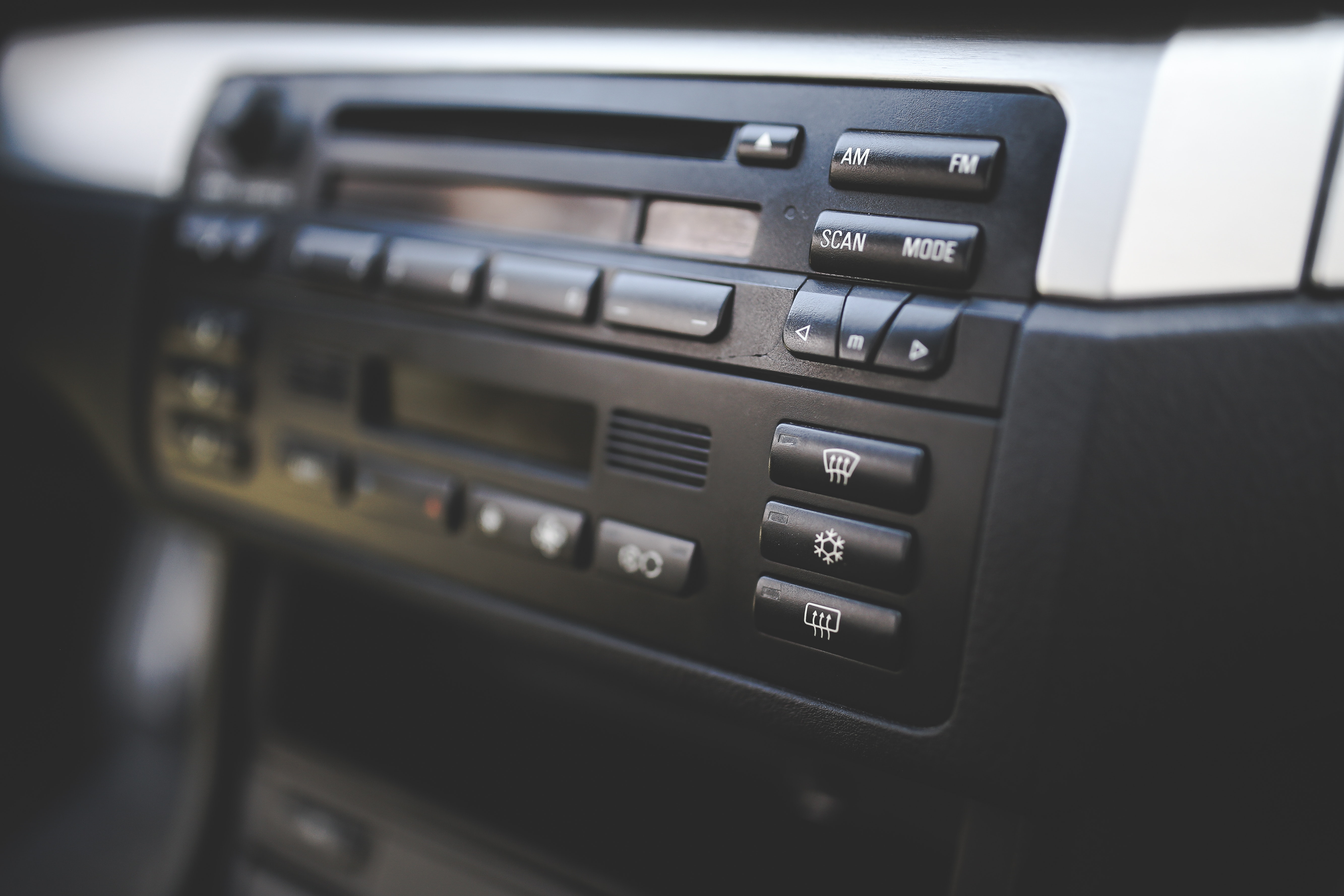 Future U from Georgetown University
"Co-hosts Jeff Selingo and Michael Horn discuss what's next for higher ed and talk with the newsmakers in the academy and the Ed Tech industry you want to hear from most."
Gettin' Air from eCampus Ontario
"Join Terry Greene as he and his guests get some air time to discuss technology-enabled and open learning practices in Ontario Post-Secondary Education."
Instruction by Design from Arizona State University
"Instruction by Design, your podcast to the art of teaching, is a conversation between the instructional designers from Academic Innovation (Jinnette Senecal, Celia Coochwytewa, and Aaron Kraft) about various topics on course design, pedagogy, and educational technology. Our goal for the podcast is to explore ideas for new practices and tools for implementation in your courses."
On Air Podcast from EdSurge
"A weekly podcast about the future of education, featuring insightful conversations with educators, tech innovators and scholars, hosted by EdSurge's Jeffrey R. Young."
Our College, Your Voices from Ivy Tech Community College
"An inside look at Indiana's largest public postsecondary institution."
Research in Action from Oregon State University
"Research in Action" ("RIA") is a podcast about topics and issues related to research in higher education featuring experts across a range of disciplines."
TOPcast from University of Central Florida
"The Teaching Online Podcast (TOPcast), hosted by Dr. Thomas Cavanagh and Dr. Kelvin Thompson, is a monthly podcast for online and blended learning professionals conducted over a shared cup of coffee."
Industry Picks
Learn more about our industry – higher education and technology-enhanced teaching and learning – with our list of Industry Picks podcasts. Unlike our Member Produced list, these podcasts were not created by institutions involved with WCET. However, they are recommended by your peers at WCET and will hopefully still offer you a wealth of knowledge, which may even help you reflect on your own career.
This network has several podcasts, including Advancement Legends (a podcast for engagement and fundraising professionals in higher education professionals), Edupunx Podcast ("everyday educators and daily disrupters"), Enrollment Growth University (professional development podcast for higher education leaders), Hashtag Higher Ed (higher ed marketing), Higher Ed Geek ("showcase how we all "geek out" about education"), Higher Ed Social ("dive into the lives of people who make colleges and universities work").
"Teaching strategies, classroom management, education reform, educational technology — if it has something to do with teaching, we're talking about it. On the podcast, I interview educators, students, administrators and parents about the psychological and social dynamics of school, trade secrets, and other juicy things you'll never learn in a textbook."
"The mission of The Edtech Podcast is to improve the dialogue between 'ed' and 'tech', through storytelling, for better innovation and impact."

"Helping you design smarter learning experiences."
"There's a dark side to the American dream. From the creators of "Root of Evil," Gangster Capitalism takes an in-depth look at white collar corruption and scandal. Starting with the 2019 college admissions scandal, aka "Operation Varsity Blues" in Season 1, we'll expose how the wealthiest members of society abuse their power, money and influence to get what they want, regardless of who or what might stand in their way."
"The edtech podcast that explores how technology is changing the way teachers teach and the impact that technology is having in education."
"We are cognitive psychological scientists interested in research on education. Our main research focus is on the science of learning. (Hence, "The Learning Scientists"!)"
"Join members of the Illinois State University Center for Teaching, Learning, and Technology team and special guests in a discussion about teaching and professional development for faculty at Illinois State. New episodes are generally available on Fridays, with special bonus episodes appearing from time-to-time."
"The MoonshotEdu show is a weekly podcast dedicated to challenging the status quo in conventional education, exploring educational innovation and entrepreneurship, and getting more deeply informed about the possibilities in education."
"Deepen your knowledge and improve your practice with Teaching Tolerance podcasts. Each episode explores an aspect of a Teaching Tolerance topic or framework and is produced with educators in mind."
"This is the space where we explore the art and science of being more effective at facilitating learning. We also share ways to increase our personal productivity, so we can have more peace in our lives and be even more present for our students."
"This podcast is a series of informal discussions of innovative and effective practices in teaching and learning."
"Hosted by NASFAA staff, this weekly podcast offers an unscripted view of hot financial aid and higher education-related topics. Justin Draeger and co-hosts will discuss what's happening inside the beltway to give you an insider's perspective."
Solutions for Higher Education
"Solutions for Higher Education dives into hot topics in the world of colleges and universities. Sometimes it tackles controversies in education, sometimes it looks at current events, sometimes it's innovations and fun."
Technology
In the 21st century, technology is deeply interwoven into all of our lives. Plus, here at WCET in technology-enhanced teaching and learning, technology is involved in all aspects of our careers as well, whether it is in the way that we interact with the internet, how our students interact online, or in looking for the best digital tools for the online classroom. Our technology picks discuss the benefits and follies of modern technology. What are the potential pitfalls? How does it help us lead better lives? Or how does it complicate our lives? Listen to these to better understand the effect that technology is having on your life and the world around you.
"A new podcast investigating history's most notorious data breaches."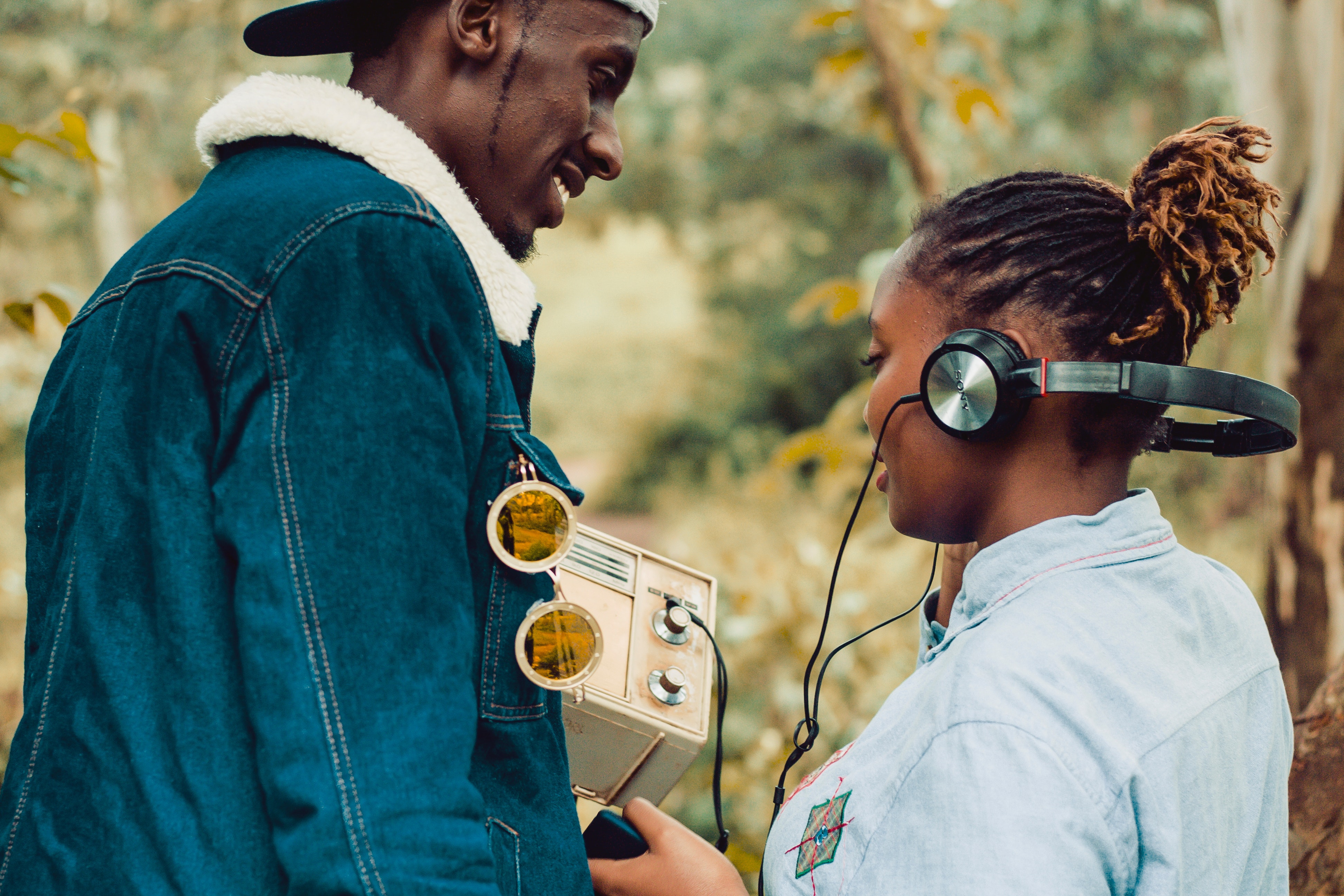 "The front page of the Internet–also known as Reddit–is making noise. The hosts dig into the site's vast and curious ecosystem of online communities, collaborating with Reddit's 330 million users and over 140 thousand communities to find all kinds of jaw-dropping narratives."
"Is your phone watching you? Can wexting make you smarter? Are your kids real? These and other essential quandaries facing anyone trying to preserve their humanity in the digital age. Join host Manoush Zomorodi for your weekly reminder to question everything."
The Guardian called this "'A podcast about the internet' that is actually an unfailingly original exploration of modern life and how to survive it."
"TechStuff is a show that gives a snapshot of technological issues and stories and provides context. We don't just look at what's going on but why it's important and what it all means."
The "This Week in Tech" podcast (network actually) provides tech news, commentary, help, how-to, and perspective on the latest trends in technology from seasoned experts and journalists.
"Dating. Family. Privacy. Government. Fame. Healthcare. Can you think of an aspect of identity – how we see ourselves, how we relate to each other – that hasn't been radically changed by modern technology?"
Educational, But Not in Higher Education
Learn about anything from science to grammar to history and implement new skills in your life including learning better management of your finances, and learning to speak Spanish. This list will open a world of new things to learn that will give you many hours of educational entertainment.
"Leading science journalists provide a daily minute commentary on some of the most interesting developments in the world of science."
"Design is everywhere in our lives, perhaps most importantly in the places where we've just stopped noticing. 99% Invisible is a weekly exploration of the process and power of design and architecture."
"A public radio program about language examined through history, culture, and family."
"The Chris Hogan Show" provides sound answers to your money questions."
"Ever find yourself in a conversation about race and identity where you just get…stuck? Code Switch can help. We're all journalists of color, and this isn't just the work we do. It's the lives we lead. Sometimes, we'll make you laugh. Other times, you'll get uncomfortable. But we'll always be unflinchingly honest and empathetic. Come mix it up with us."
"The Dave Ramsey Show is a three-hour, self-syndicated radio program and podcast, hosted by the eponymous finance author and speaker."
"From the makers of Duolingo, the most popular language-learning app, comes a new podcast that delivers fascinating real-life stories in easy-to-understand Spanish with English narration. These are not language lessons; they're life lessons through language."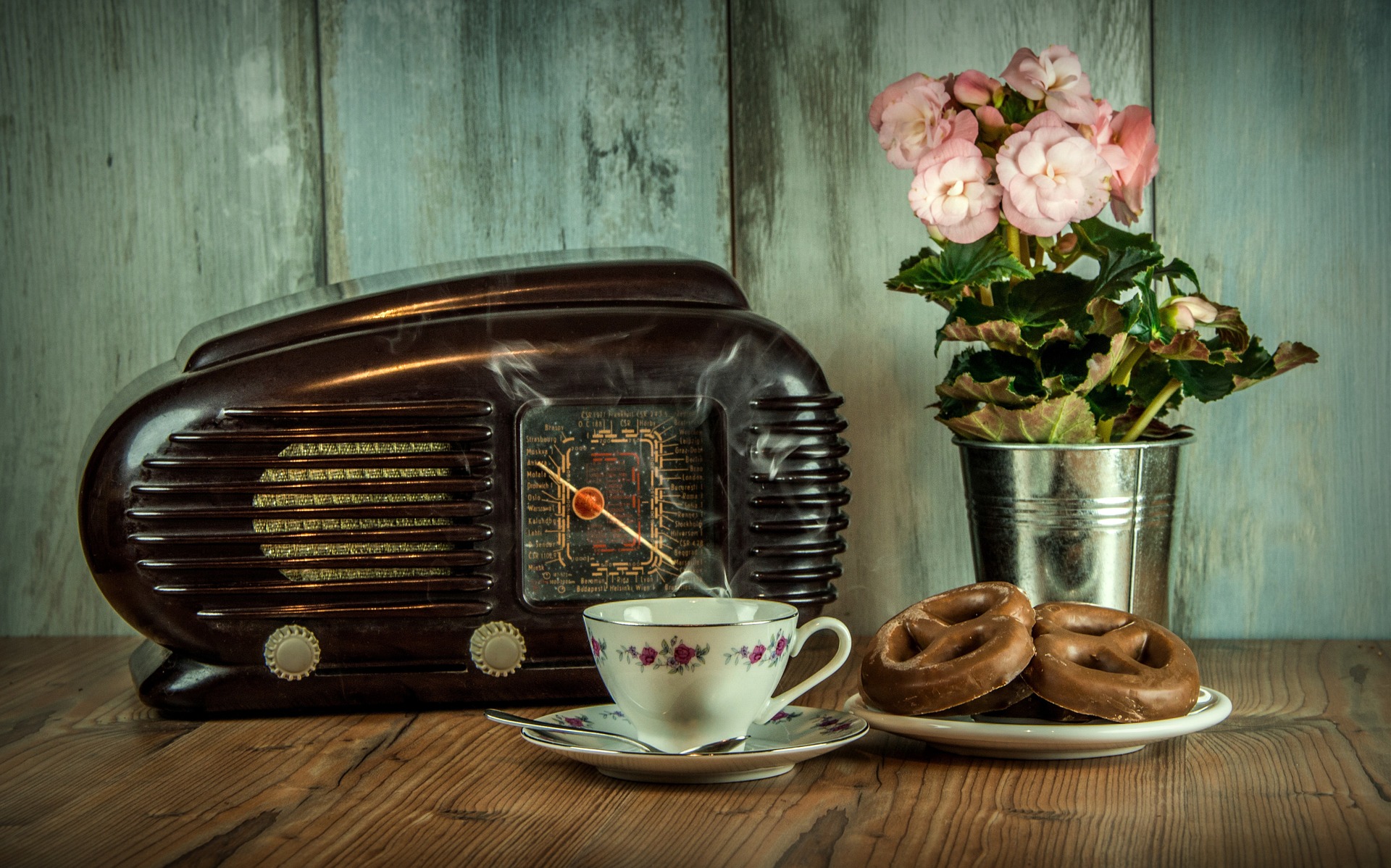 "ARRRRR pirate peg legs really a thing? Who invented the Cha Cha Slide? How old is Winnie the Pooh? ELT is here to answer your burning questions"
"Discover the hidden side of everything with Stephen J. Dubner, co-author of the Freakonomics books."
"Grammar Girl provides short, friendly tips to improve your writing."
"Gastropod is an independent podcast that looks at food through the lens of history and science. … We interview experts, visit labs, fields, and archaeological digs, and generally have lots of fun while discovering new ways to understand the world through food."
"Shankar Vedantam uses science and storytelling to reveal the unconscious patterns that drive human behavior, shape our choices and direct our relationships."
"Melvyn Bragg and guests discuss the history of ideas"
"Myths endure for a reason. This episodic audio drama brings ancient myths to life for the modern audience. Each episode presents exciting stories and analysis of each myths history and origins, giving insight into how our ancestors saw the universe."
"Volcanoes. Trees. Drunk butterflies. Mars missions. Slug sex. Death. Beauty standards. Anxiety busters. Beer science. Bee drama. Take away a pocket full of science knowledge and charming, bizarre stories about what fuels these professional -ologists' obsessions. Humorist and science correspondent Alie Ward asks smart people stupid questions and the answers might change your life."
"Past Present brings together three historians to discuss what's happening in American politics and culture today."
"The economy explained. Imagine you could call up a friend and say, "Meet me at the bar and tell me what's going on with the economy." Now imagine that's actually a fun evening."
"Money should be fun, not stressful. Learn practical tips on how to save more money, get out of debt quickly and make progress toward your goals. You can take control of your money and create a life you love."
Revisionist History with Malcolm Gladwell
"Revisionist History is Malcolm Gladwell's journey through the overlooked and the misunderstood. Every episode re-examines something from the past—an event, a person, an idea, even a song—and asks whether we got it right the first time."
Stuff You Missed in History Class
"Get caught up on what you missed in history class from two history buffs as they explore the most fascinating events in the world."
"SYSK hosts get to the bottom of odd questions, like how Twinkies work and if zombies exist!"
"Discussions with some of the world's most remarkable minds provide a journey through fascinating ideas, astonishing inventions and new ways to think and create."
Professional Development
No matter your exact position at work, we could all use some pointers on how to enhance our performance including our public speaking, how to attract more users to our product (or institution), and how to be better leaders. Listen in for some career advice and learn how to do work better.
"We help you clarify your message and grow your business."
"Discover leadership wisdom through Insightful Conversations with Dave Stachowiak."
"We help business owners become better leaders. Our membership community equips you to grow yourself, your team and your profits."
"A weekly podcast featuring the leading thinkers in business and management."
How I Built This
"Guy Raz dives into the stories behind some of the world's best known companies. How I Built This weaves a narrative journey about innovators, entrepreneurs and idealists—and the movements they built."
"The plan you need to get the job you love."
Lead to Win with Michael Hyatt
"Weekly leadership lessons for lasting success."
"Sustain excellence. One learning, one habit, one leader at a time."
The Look & Sound of Leadership
"A free, searchable archive of Executive Coaching Tips to help you be perceived in the workplace the way you want to be perceived."
"A show about how not to hate the boss you have… or be the boss you hate."
"Organizational psychologist Adam Grant takes you inside the minds of some of the world's most unusual professionals to explore the science of making work not suck. From learning how to love criticism to harnessing the power of frustration, one thing's for sure: You'll never see your job the same way again."
Just for Fun
Looking for something to listen to on your commute that will neither try to teach you anything nor tell you about all the crazy things that are happening in the world? Check out our category of Just for Fun podcasts! These will hopefully supply you with many hours of stress-free entertainment.
"A lovingly crafted podcast that reveals the stories behind the world's most recognizable and interesting sounds."
"John Green reviews facets of the human-centered planet on a five-star scale."
"In the award-winning, chart-topping podcast "Happier with Gretchen Rubin," I talk about ideas and tips for making your life happier."
Harry Potter and the Sacred Text
"Reading fiction doesn't help us escape the world, it helps us live in it."
"Imaginary worlds is a bi-weekly podcast about science-fiction and other fantasy genres hosted by Eric Molinsky​."
The Moment with Brian Koppelman
"Interviews about the pivotal moments that fueled fascinating creative careers. Hosted by Brian Koppelman." (Description from Stitcher)
"Hey readers, I'm Anne Bogel. Welcome to One Great Book, where each week I pull one stand-out selection off my personal bookshelves and tell you all about it, in ten minutes or less."
We're going there, laying it bare, and taking the shame out of failure. Join us in our conversations about the messy, inspiring stories that make us human."
"Investigating a strange world."
"Song Exploder is a podcast where musicians take apart their songs, and piece by piece, tell the story of how they were made."
Tell Me Something I Don't Know
"A new kind of game show, hosted by Stephen J. Dubner of Freakonomics Radio. Learn a ton. Laugh a lot."
"Educating You on The Things That Entertain, But Do Not Matter."
The Radical Self Trust Podcast Network
"I'm Dr. Katie Linder
Executive Coach, Author & Speaker
I Cultivate Radical Self-Trust in My Life & Work and Help Others Do the Same."
"Welcome to the show that's dedicated to answering the question that plagues every reader: What should I read next?"
"What if… You could sail to French Polynesia, run from San Francisco to New York, skateboard down the busiest freeway in California, quit your job and ski around the world, start a business, move to Costa Rica, surf every day, get in the best shape of your life, fall in love, and GET WILD?"
News, Society, and Politics
Our News, Society, and Politics podcast recommendations will help you to reflect on the world around you. Listen to news on current events as they unfold, as well as reflections on different aspects of American society, history, and culture.
"A podcast about the fatal police shooting of Laquan McDonald, the trial of Officer Jason Van Dyke, and the troubled relationship between African-Americans and the Chicago Police Department."
"A podcast focusing on the social and political trends shaping our future."
"With the writing of the Constitution in 1787, the framers set out a young nation's highest ideals. And ever since, we've been fighting over it — what is in it and what was left out. At the heart of these arguments is the story of America."
"Insight, wit and analysis as BBC correspondents, journalists and writers take a closer look at the stories behind the headlines. Presented by Kate Adie and Pascale Harter."
"The Impact is a weekly narrative podcast about the consequences that laws have on real people's lives, hosted by Sarah Kliff."
"From the producers of Radiolab, a series about how the Supreme Court got so supreme."
"Brittany Luse and Eric Eddings gleefully explore all the beautiful, complicated dimensions of Black life."
"The home of grace-filled political conversations."
"In 44 chronological episodes, the "Presidential" podcast takes listeners on an epic historical journey through the personality and legacy of each of the American presidents. Created and hosted by Washington Post reporter Lillian Cunningham, "Presidential" features interviews with the country's greatest experts on the presidency, including Pulitzer Prize-winning biographers Doris Kearns Goodwin, David McCullough, Jon Meacham and Bob Woodward."
"All good stories have a twist, and all great storytellers are just a little twisted. Join me for a different take on the people and events that you thought you knew, from pop culture to politics, Hollywood to history… The Way I Heard It is a series of short mysteries for the curious mind with a short attention span."
---
Thank you to our members and staff for these great recommendations!
Did we miss any outstanding podcasts? Share your favorites in the comments or tweet us using #WCETFrontiers @wcet_info!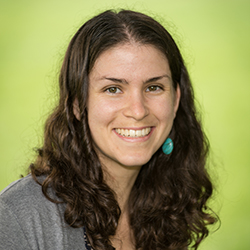 Rosa Calabrese
Manager, Digital and Project Support Services,
WCET – WICHE Cooperative for Educational Technologies
rcalabrese@wiche.edu

Lindsey Downs
Assistant Director, Communications, Community, and Social Media
WCET – WICHE Cooperative for Educational Technologies
ldowns@wiche.edu
@lindsey0427
---