Narrowing the Digital Divide: Pragmatic and Student-Centered Approaches
Date :

September 15, 2020 12:00 PM

Meeting Type :

Webcast
The digital divide became a wider abyss for many students as institutions moved to remote learning in Spring 2020 in the midst of COVID-19. Internet deserts are seeing the potential for broadband connectivity diminish as localities face dire budget implications and national efforts seem idle. Beyond connectivity, access to devices and technology have become a roadblock to many. Our panelists discussed the digital and technology divide, policies, and strategies, including:
Status of national broadband efforts and net neutrality.
CARES Act.
Creative solutions for providing access to critical technology including laptops and Wi-Fi.
Innovative approaches to serving geographically rural and urban students.
Live captioning was provided by our sponsor, VITAC.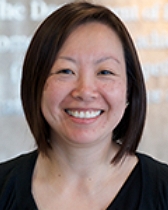 Sharon Leu
Senior Policy Advisor, Higher Education Innovation, U.S. Department of Education Office of Educational Technology