While the benefits of attaining a post-secondary credentials are numerous, it is not a given that learners will have the necessary support and resources to successfully complete said credentials. Community colleges provide more flexibility and support to students in order to help them achieve their education goals, and the additional support is especially important for adult learners. Today we're happy to welcome Mayla Sanchez from BibliU to discuss the ways community colleges empower learners toward success. Thank you Mayla for this great post!
Enjoy the read,
Lindsey Downs, WCET
---
Community colleges are in a unique position to empower adult learners to earn a degree and improve their social mobility. Here are some ways to do it.
The role of community colleges in US higher education has never been more important. In addition to workforce development, community colleges help narrow income gaps and provide educational opportunities to demographics that would otherwise not be able to access a degree, including–and especially–adult learners.
Education attainment today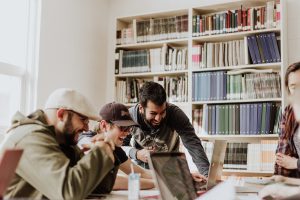 About 28% of adults in America do not possess any post-secondary credential. That's a staggering 64 million adults whose highest educational attainment is a high school diploma or equivalent. This has serious implications in a lot of areas, such as quality of life and social mobility as employment rate increases with educational attainment. And with it, earning potential.
Data released by the US Bureau of Labor Statistics show that Associate's Degree holders earn at least $1,000 per month more than those without a post-secondary degree. Throughout their lifetime, they will earn $400,000 more. Additionally, top-earning Associate's Degree holders cross the six-figure threshold at $105,000 per year while their high school diploma-holder counterparts earn $14,000 less per year.
An increase in earning potential can lead to greater financial stability and improved quality of life for adult learners and their families. Throughout their careers, adult learners may find it easier to qualify for promotions or new job opportunities with a degree. They benefit from skill development, access to specialized training, and to a professional network from their time earning a degree. It also demonstrates their commitment to continuous learning and development, which employers value.
So, what's stopping adult learners from going to college?
In 2021, the Council for Adult and Experiential Learning (CAEL) surveyed more than 2,000 adult learners and found the following as the most common barriers:
Where do community colleges fit in this puzzle?
Community colleges are well-positioned to attract adult learners to enroll in college.
Empowering adult learners
Here are four key areas where community colleges can focus on to encourage adult learners to enroll in college.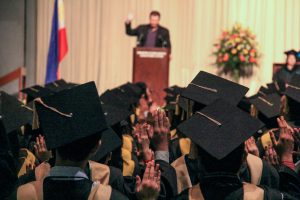 One such partner is BibliU. With BibliU's Universal Learning, a digital-first, day one access for course materials, colleges can increase their competitive advantage in attracting adult learners to enroll by:
Learn more about BibliU Universal Learning.
---