In our blog posting earlier this week, we said that the U.S. Department says that it will not enforce its distance education state authorization regulations, but that many questions remain.  I've had several conversations over the last few days as we try to figure out exactly what the wording in the 'Dear Colleague' letter of July 27 actually means. 
Jarret Cummings of EDUCAUSE posted his views on the USDOE's letter.  He adds unique analysis by tying in observations from the Senate report on for-profit regulations that was recently released.  That report chides states for not doing enough in authorization reviews of institutions offering distance education and implies that a greater federal influence on state authorization requirements may be needed in the future.
With another take on it, below is an opinion piece from Michael Goldstein and Greg Ferenbach of Dow Lohnes, the Washington DC law firm with extensive higher education expertise.  They also call into question the meaning of the wording in the 'Dear Colleague' letter.
Yes, it's confusing, but when hasn't it been?  I'll echo Mike and Greg's concluding sentiment…"stay tuned."  Meanwhile, we're still gathering questions to ask the Department.
Russ Poulin, WCET
rpoulin@wiche.edu
On Friday, July 27, 2012, the Department of Education issued yet another Dear Colleague Letter ("DCL") attempting, with only modest success, to explain ED's most recent interpretation of the program integrity regulations in light of the recent Court of Appeals decision vacating that part of the State Authorization rule relating to approval of online learning.
The Department's new, seven-page DCL, in the form of Q and A guidance, breaks little new ground, but it does include several curious statements indicating that ED policy with regard to distance education remains in flux and may be inconsistent with existing regulations and the recent Court of Appeals decision vacating the distance education rule, former Section  600.9(c).
The DCL may be found at http://www.ifap.ed.gov/dpcletters/attachments/GEN1213Attach.pdf
We draw your specific attention to the answers to Question 1 ("Do I need to update my ECAR?"), and Question 7 ("How does the Court of Appeals ruling affect what institutions must do?"), which are puzzling at best.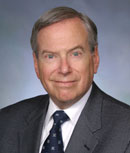 With regard to the first question, ED advises that "based on these regulations" institutions need only update an ECAR to add state authorization information when the institution applies for re-certification.  Presumably, ED is referring to state authorizations pertaining to distance education activities, not physical sites like campuses, which, depending on the institution's Program Participation Agreement, must be approved prior to disbursement of Title IV funds or within ten days of commencing instruction.    ED goes on to state an institution "may be asked to provide that [presumably distance learning authorization] information upon request during an audit or program review."
So, what exactly does "that information" mean and what are "these regulations"?  Is ED really saying Section 600.9(c) still applies, notwithstanding the fact that it has been nullified by the Court of Appeals, and therefore evidence of all necessary state authorizations must still be supplied in the ECAR, or in the event of a program review or an audit?  That does not seem consistent with the plain meaning of the District Court decision as affirmed by the Court of Appeals in the case brought by the Association of Private-Sector Colleges and Universities (APSCU) which held that under existing federal law, ED can only require that an institution be authorized by the state where it is physically located, that is, its main campus, and by any state in which it has branches or other additional physical instructional locations.
The answer to this question appears embedded in ED's response to Question 7.  Here ED reverts to the position it espoused in the APSCU litigation – implicitly if not directly rejected by the Court – that Section 600.9(c) was merely "intended to clarify existing Department policy that State authorization extends to students receiving distance education in a State in which the institution is not physically located."  ED concludes that, although 600.9(c) is not itself enforceable, institutions continue to be responsible "for complying with all State laws."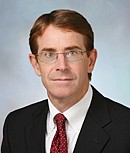 That is of course a truism.  So it is impossible to say definitively what this guidance means, beyond the obvious statement that the underlying state laws requiring authorization for distance learning activities are unaffected by the recent litigation.  But there is certainly the inference – particularly after reading the answers to Questions 1 and 7 together – that ED continues to believe that it has the inherent authority to require institutions to demonstrate that they have all required state authorizations.  What remains unanswered is what ED intends to do when it finds – in a program review, audit or recertification – that an institution has not secured any required approvals for its Internet-based programs.  The implication is that it can hold an institution responsible for not having all the appropriate state authorizations.  At the same time, however, ED acknowledges in the Q&A that it is not, for now, enforcing 600.9(c) – that is, the provision that the Court of Appeals specifically struck down.   However, it does not say that it lacks the inherent authority to do so on some other, unspecified, basis.
The DCL does contain some unambiguous, and useful, guidance.  ED confirms that consumer information, specifically identifying agencies where student complaints may be filed, should be provided for all states in which an institution enrolls students.  See Questions 8-13.  This information can be provided via a link on an institution's website, and, as a precaution, we recommend providing this information for all 50 states.  Note that the Court decisions do not affect ED's authority to enforce this requirement.  Note also the answer to the question whether just one student triggers the state consumer information requirement, to which ED responded with a terse: "Yes."
The Department continues to remain silent regarding its intentions respecting whether it will re-issue the distance learning authorization rule or some new version of it.  We have heard from usually reliable sources that ED personnel are suggesting that will not happen, at least not in the near future.  However, regardless of ED's future actions, it is very important to remember that failure to comply with applicable state law can result in enforcement actions at the state level, with potentially serious consequences.  Likewise, failure to comply with state law can violate the expectations of an institution's accrediting commission.
The bottom line is  very straightforward: continuing to secure all required state approvals is not just prudent; it is the law.
Stay tuned.
Greg Ferenbach
Mike Goldstein
---
Greg Ferenbach is a Member of the Higher Education group of Dow Lohnes, pllc, where he heads the State Regulatory practice.  gferenbach@dowlohnes.com
Mike Goldstein is Co-Practice Leader of the Higher Education group of Dow Lohnes, pllc. mbgoldstein@dowlohnes.com
---
Please note that this message is not intended to provide legal advice.  Institutions that may be affected by the referenced legal requirements should consult their legal counsel for guidance.