Transforming Your Practice as a Pathway to Fulfillment and Student Success in State Authorization Careers
Please join us in welcoming Jason Piatt, Director, Online Compliance and Communication, Kent State Online Kent State University to the Frontiers blog as he shares an important leadership message with us today.  Thank you Jason for sharing your insight with us.
Like all of us, when travelling or attending business and social functions, I am often asked about my career. Normally, I simply answer that I do compliance work in higher education related to online programs. When pressed for more details, I often provide an elevator pitch on consumer protection and state authorization. However, after reflecting on these conversations, I've come to the realization that the work we do in state authorization is really about relationship building; the heart of which involves complex and intense collaboration with a wide variety of professionals in compliance and regulatory fields, as well as internal and external stakeholders.
And although we can argue that our work serves to mitigate risk for our respective institutions, at its core, compliance work serves a nobler purpose – to participate in the process of providing fellow citizens with a quality educational experience so they can achieve personal and professional success. By proxy, this success contributes to the greater good of our world.
It is within the spirit of these ideas that I offer suggestions on how we can balance the need for career fulfillment via engagement and leadership while simultaneously serving our students and actively contributing to our profession.
Fearless engagement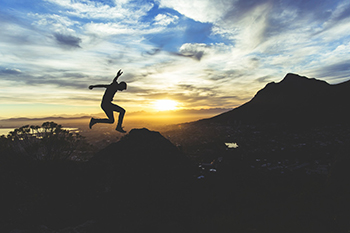 Over the last few years, I've had positively wonderful experiences within the world of state authorization – experiences that have changed me as a professional and as an individual. I have had the distinct honor and privilege to work alongside some of the most dedicated, smart, tenacious, and fearless professionals I've ever known. I attribute my growth and willingness to step outside my comfort zones to my incredible friends and colleagues.
These individuals showed me that fearless engagement is a key component of growth. But, what do I mean by fearless engagement? Fearless engagement is simply the process of being willing to put yourself out there, of becoming a knowledgeable and confident resource, of being comfortable with ambiguity, and being willing to think outside the box to find solutions. It involves asking questions, learning how to really listen, and contributing fully to an extensive and powerful support system.
There are a variety of ways to fearlessly engage. Some include contributing to digital and in-person discussions with colleagues, while others involve commitment to collaboration, curating knowledge and information, and even taking on leadership or volunteer roles. Organizations such as WCET and the State Authorization Network (SAN) provide platforms for such contributions and a variety of opportunities for professional growth.
By forging connections with friends and colleagues, you build and contribute to an incredible network of experts in areas as diverse as business, professional licensure, finance, law, curriculum, technology, and other related fields. The act of participating in this knowledge collective undergirds fearless engagement and challenges us to fully embrace our responsibilities as 21st century compliance professionals.
Leaving your ego at the door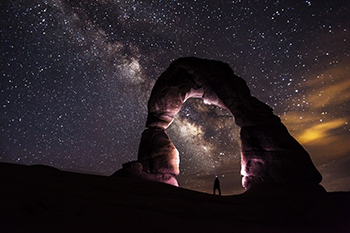 State authorization can be some of the most frustrating, nuanced, complex, exciting, and layered work one can do in his or her professional career. It demands a vast array of skills and competencies, challenges our expectations, and pushes us to solve problems in creative ways. Our long-running joke about "it depends" succinctly describes the overt ambiguity we deal with on a daily basis and underscores the need for patience and constant diligence.
Like all professionals, knowing when to ask for help is a key component of success and is acutely true for state authorization. While engaged in compliance work, we must possess a healthy dose of humility. When it comes to state authorization, you can never make too many phone calls, get too many opinions, or seek too much counsel.
However, this willingness to approach your work in a humble manner goes beyond asking for help. We often have to check our ego at the door and be comfortable taking a backseat to another expert or admitting we cannot be all things to all people. Only by embracing our limitations can we give ourselves room to grow and the impetus to become full contributors to our knowledge collective.
Cultivating leadership
Although the word "leadership" is casually bandied about in the workplace, it plays a central role in the success of state authorization professionals. The kind of leadership I reference is not predicated by title, position, or status but rather, by action. The very act of representing your institution, interacting with program coordinators, deans, directors and external regulators makes you a leader. Providing consultative services to internal and external stakeholders makes you a leader. Participation in and contribution to professional organizations and the knowledge collective makes you a leader.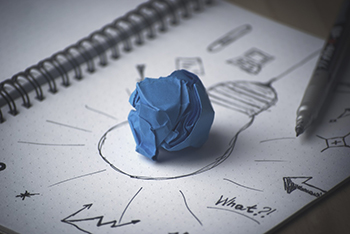 Leaders function to drive ideas and provide information so others can make informed decisions. And although you may believe you are not in a clear leadership role, you are in essence providing leadership and performing a valuable service for your institution. At the end of the day, adopting a leadership mindset can help overcome obstacles and provide opportunities to benefit your institution and students.
If you have not already, I would encourage you take advantage of any institutional training and development in leadership as it will no doubt enhance your ability to make connections, recognize opportunities, overcome obstacles, and grow professionally and personally. I would also highly recommend participation in the aforementioned State Authorization Network (SAN) and its related professional development opportunities. I have found participating in SAN to be critical to my professional and personal growth; the contributions I can make and the opportunities for connections to other SAN colleagues are exceptional.
Anaïs Nin wrote that life shrinks or expands in proportion to one's courage. So, let's make a commitment to push those boundaries. Let's deeply engage and step far out of our comfort zones. Let's collaborate and contribute, and help keep our knowledge collective a strong and robust resource for years to come.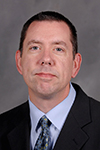 Jason Piatt
Director, Online Compliance and Communication,
Kent State Online
Kent State University