It's a DETA Update! Today we welcome Tanya Joosten, Director of Digital Learning Research and Development and Co-Director, National Research Center for Distance Education (DETA) and Technological Advancements at the University of Wisconsin-Milwaukee, to give us an update on DETA.
DETA was established with funding from the U.S. Department of Education Fund for the Improvement of Postsecondary Education. DETA conducts cross-institutional research with 2 year and 4 year colleges and universities. The objective of DETA Research is to promote student access and success through evidence-based online learning practices and learning technologies. Tanya joins us to discuss DETA articles featured in a special edition of the Online Learning Journal, new research briefs from DETA, Cross-institutional studies with other higher education institutions, and future initiatives.
Thank you Tanya for this great update!
– Lindsey Downs, WCET
---
The National Research Center for Distance Education and Technological Advancements (DETA) is wrapping up its final year of a national U.S. Department of Education funded effort to conduct rigorous research to identify key factors influencing student access and success in distance education. DETA looks to identify and evaluate instructional and institutional practices with particular attention to underrepresented individuals (i.e., Pell grant eligible, first generation, ethnic and racial minorities, and students with disabilities).
DETA Featured in Special Edition of the OLJ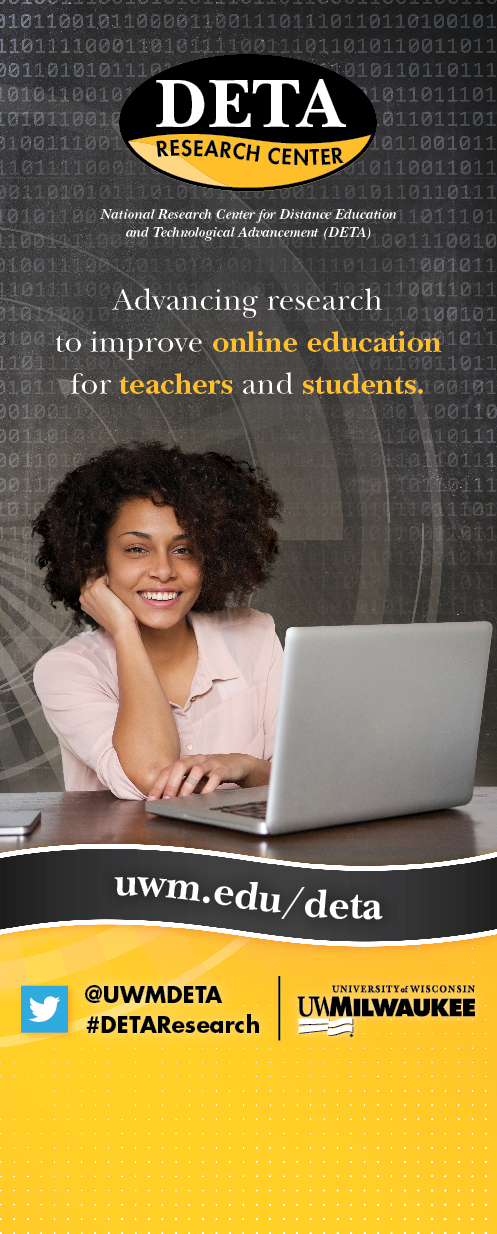 The DETA Subgrant Award, a competitive proposal process, resulted in a special edition of the Online Learning Journal (OLJ) released last month. The OLJ issue included four articles focused on a broad range of phenomena relating to distance education, such as blended and online learning, and competency-based education. Guided by overarching research questions developed at the DETA National Summit and included in the DETA Research Toolkit as well as instrumentation gathered using reliable measures from the DETA Research Toolkit, the studies examined factors in distance education and their relationship to student success. Articles within the special edition include:
"Perceptions of the Persistent: Engagement and Learning Community in Underrepresented Populations" by Wendy Athens of Utah Valley State.  Athens concludes that engagement and learning community are positively related to student success for the entire population and the subpopulation.
"Do Student-Produced Videos Enhance Engagement and Learning in the Online Environment" by Denise Stanley and Jenny Zhang from California State University-Fullerton. The authors discovered that student-produced activities, student podcasting and video production, improve engagement and learning. Better class performance and learning gains are reported in the treatment section when compared with the control section.
"Exploring Best Practices for Online STEM Courses: Active Learning, Interaction & Assessment Design" by Baiyun Chen, Kathleen Bastedo, and Wendy Howard Mail of the University of Central Florida. The authors report that courses should be designed to engage students with real-life problems and active learning experiences, with a variety of additional instructional resources and student collaboration opportunities in order to ensure clarity of instruction, and more. Also, the research was also highlighted earlier this month in Campus Technology.
"An Evaluation of Critical Thinking in Competency-Based and Traditional Online Learning Environments" by Matthew Mayeshiba, Kay Jansen, and Lisa Mihlbauer. The authors found that the two environments demonstrated critical thinking at levels that are comparable to one another.
DETA Research Briefs
In addition to the special edition of the OLJ, DETA supported several other research projects on a variety of topics including active learning strategies, open access textbooks, and closed captioning. These DETA Research Briefs are available for review and download.
Cross-Institutional Studies
The DETA Research Center continues to work with institutions across the country on several cross-institutional studies, including Milwaukee Area Technical College, Texas A&M Commerce, Walden, SUNY, Nebraska, Davidson, University of Wisconsin-Extension, Southern New Hampshire University, Western Governors University, and more:
The relationship between student perceptions of their preparedness and readiness and student outcomes.
The relationship between student perceptions of academic and social involvement and student outcomes.
The relationship between student perceptions of instructional characteristics (course quality indicators) and student outcomes in Competency Based Education (CBE) and online courses.
The relationship between student perceptions of interactions with academic success coaches and student outcomes in CBE.
The role and experiences of academic success coaches in CBE.
Faculty and student use and adoption of Domain of One's Own.
Student support services in distance education and their influence on student outcomes.
Factors that influence success in technology implementation and adoption.
Determining effectiveness of newly redesigned online courses.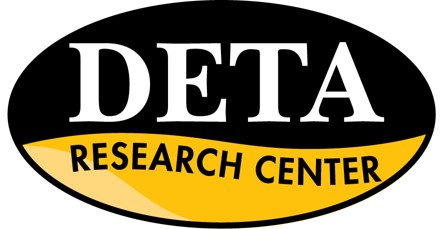 If you are interested in being involved in one or of the studies, please feel free to reach out to us. We are seeking funding for continuing and newly developing research projects.
For those of you interested in expanding research in distance education at your institution, we share our ideas and experiences in the Society for College and University Planning (SCUP) Planning Journal. In the featured article, titled "Research Innovation in Distance Education," we discuss how to advance research in distance education and technological advancements across institutions through the launching of our national research center, DETA. Specifically, we discuss the topics of developing an institutional capacity to conduct research, harnessing resources to support research, leading research initiatives and collaborations, and mapping the future of data collection and analysis.
What's Coming Up?
The DETA Center is in the process of developing an extensive DETA Research Collection. This project stems from a previous effort that originally included an internal document and annotated bibliography that informed the work at the UWM Learning Technology Center, especially regarding identification of effective practices for tech-enhanced, blended, and fully online teaching that was included in the faculty development program and consultations.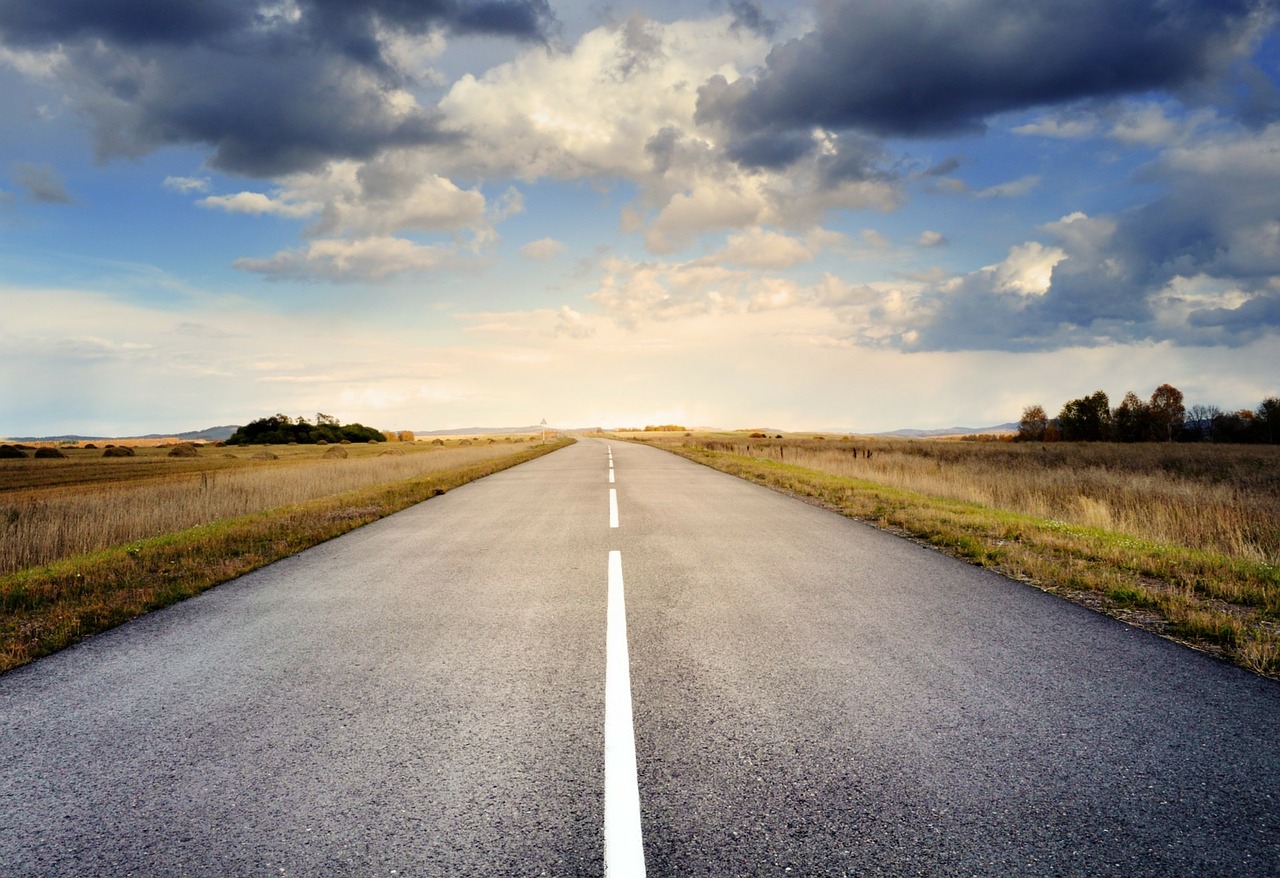 Since then, DETA has continued to develop this document to support our research efforts, including grant writing, review of literature, designing research, and locating quality instrumentation. Surprisingly, it was found that the research collection is a resource appreciated by our research partners and, therefore, a simpler online version was created via Google Docs so that wider distribution and exposure is possible. Also, DETA developed a form to help streamline our efforts in gathering submissions of articles. We welcome contributions! The research collection is unique because it:
identifies characteristics of research that we have built-into our system to allow for maximum searching capabilities, including mode, type of research, research design, level of analysis, intervention or area of study (over 40 identified), outcome variables of interest, specific student population examined (e.g., first generation, age groups), student sample size, specific course or program characteristics (e.g., academic discipline, small enrollment, stem, MOOCs), and specific institutional characteristics of interest (2-year, public, etc.),
provides a variation of research designs from survey research, experiments, quantitative text analysis, interviewing, social text analysis, including discourse/narrative and content analysis, qualitative data analysis, participant observation, including ethnography and case study, mixed methods, action research, and design-based research,
gathers a diverse collection of literature and research, including not only academic journal articles, but reports, websites, blog posts, books, and more, and,
brings the inclusion of annotations that summarize the literature, evaluate it as to its usefulness, and describe how this source may influence quality institutional and individual research.
Currently, we are developing an online database and search tool with filters that will assist our community in finding pertinent literature to inform their research and teaching practices. We will be making our research collection public later this year.
Notably, in expanding our research collection, the DETA Research Center was generously gifted the NoSignificantDifference.org database that documents no significant differences (NSD) (and as well significant differences) in student outcomes based on the mode of education delivery. This research is being migrated into the DETA Research Collection. Thank you, WCET.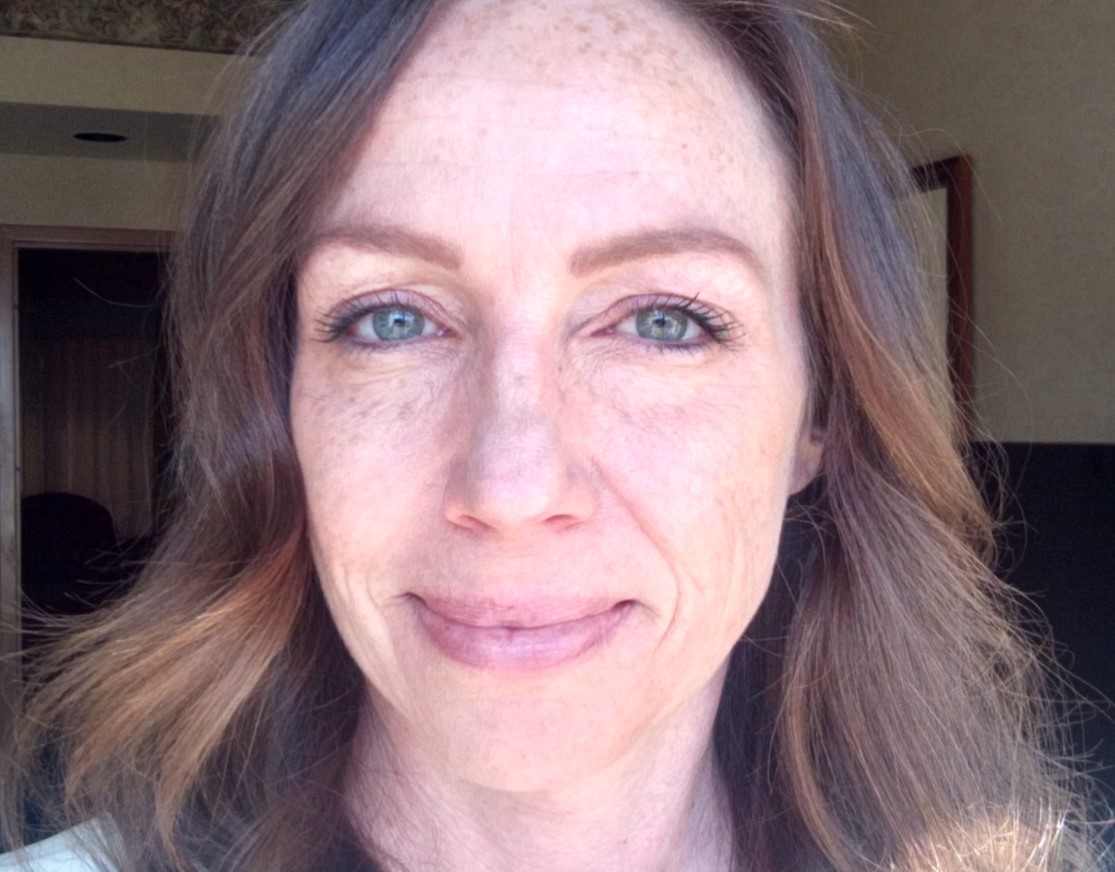 Tanya Joosten
Director of Digital Learning Research and Development
Co-Director, National Research Center for Distance Education and Technological Advancements
University of Wisconsin-Milwaukee
---