The State Authorization Network (SAN) - Meeting an Important Need
Published by: WCET | 4/21/2022
An urgent need caused the creation of the State Authorization Network (SAN) by our parent organization WCET (the WICHE Cooperative for Educational Technologies).
In October 2010, to the great surprise of many institutions and states, the U.S. Department of Education released the first Federal regulation for state authorization of distance education.

The intended purpose of the regulation was to provide important consumer protections for students participating in interstate distance education. The relatively simple statement in the original language of Federal regulation 34 CFR 600.9(c), that was ultimately vacated by Federal courts, was the catalyst to what we know now is the very complicated and everchanging landscape of out-of-state activity compliance for postsecondary institutions.
A need had presented itself! One may want to consider the words of Sinclair College founder, David A. Sinclair, "Find the need and endeavor to meet it."
The need for SAN includes an eleven-year history rich in community development to respond to institutional compliance management for the seemingly endless fluctuations in state and federal requirements related to serving students across state lines. SAN empowers members to successfully resolve regulatory challenges to improve student protections in digital learning across state lines. Benefits of SAN membership center on timely updates, analysis, training, and member interactions. Additionally, SAN serves all postsecondary institution sectors and related organizations.
If you are a member of SAN, thank you! We appreciate your collegiality! If you are not yet a SAN member, please review our history, benefits, member endorsements, and also, please consider joining the SAN community!
History
In March 2011, Russ Poulin, who was WCET's Director, Policy and Analysis at the time, endeavored to meet the need to help institutions provide important consumer protections through compliance with little known state and federal requirements and sought interest in the development of a new service, the State Authorization Network. Originally, the plan was to pull together systems and consortia to collaborate on strategies and to share information about federal and state regulations related to interstate activity compliance. Additionally, members were offered the opportunity to obtain training and access to experts from the newly created SAN along with support from WCET colleagues, Megan Raymond and Marianne Boeke, then from NCHEMS. SAN saw tremendous membership growth with each year of the unsettled state and federal landscape. Due to continual demand and growth, SAN developed into a sizeable organization, initiating the decision to add a full time Director for SAN, Cheryl Dowd, in 2015.
Fast forward ten years from the initial communication to April 2021, when SAN celebrated its 10th Anniversary, having grown to more than 800 institutions and organizations nationwide. The need for SAN continued though a dramatic decade of Federal court decisions, two negotiated rulemaking committees, two new versions of Federal regulations, and the creation and implementation of reciprocity for state institution approval through the State Authorization Reciprocity Agreements (SARA). During that decade, in addition to supporting members through the COVID-19 pandemic, SAN began addressing ancillary issues around compliance related to programs leading to a professional license or certification, international compliance, and employment law related state requirements regarding interstate activities.
SAN was surprised to see the state authorization saga continue in 2022 with a new negotiated rulemaking that once again raised the issues related to state authorization of distance education. With the addition of new staff: Rachael Stachowiak, Director, Interstate Policy & Compliance; Kathryn Kerensky, Director, Digital Learning Policy & Compliance; and Leigha Fletcher, Administrative Assistant, SAN is prepared to continue filling the needs of SAN members.
Member Endorsements:
---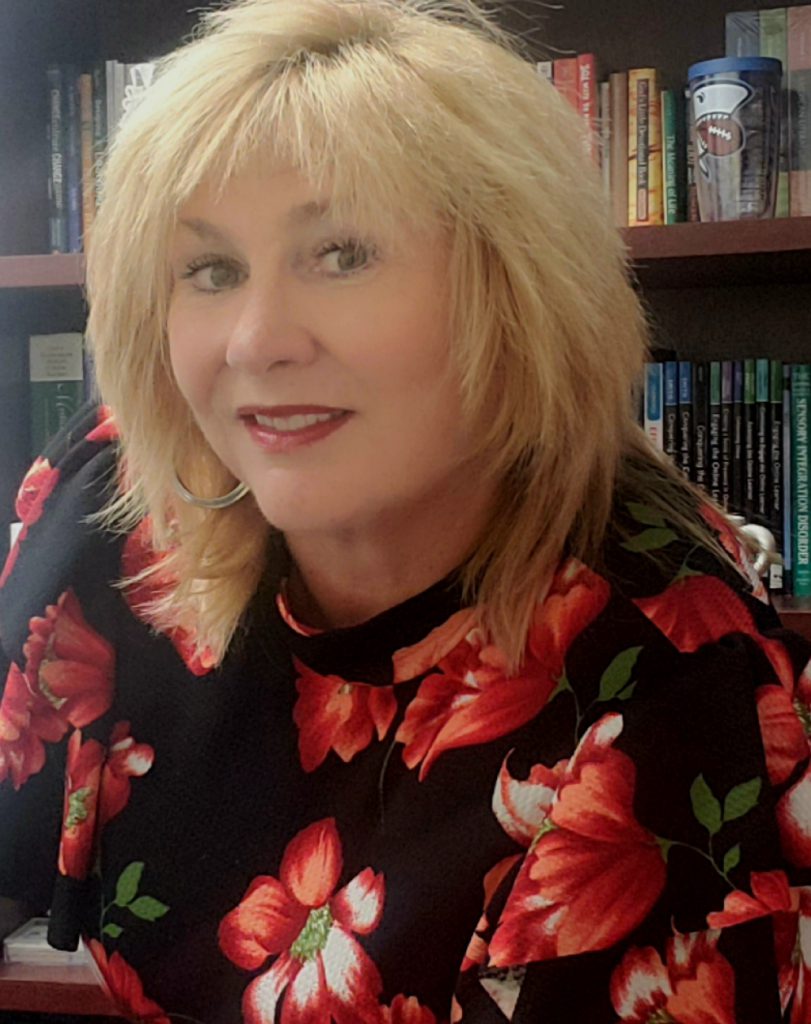 Leeann Fields, Executive Director, Office of Educational Compliance (OEC); under the office of the Vice Provost for Academic Programs. University of Nevada, Las Vegas (UNLV)
How many of us working in the area of state authorization describe many of our days as running around like a chicken with our head cut off? Too graphic, yet true? I know many times, I just feel aimless, bouncing from one aspect of this area of compliance to another.
What does SAN do for me? It gives me focus. It gives me clarity and a deeper understanding of the issues. SAN helps me with organization and strategies. Most of all, SAN lets me know that I'm not alone.
Being an N of 1 working on SARA at a University with over 3,000 employees, the isolation can feel very real at times. It's not like being in a Registrar, Financial Aid, or Admissions office where there are a number of colleagues working and applying regulations, other people you can go to and ask questions. I have an office with NO other people… Ahhhhhh, except I have SAN! Thank you SAN for being there for me! You are truly like another full-time employee (FTE) that I can turn to on a regular basis to ask, share, and yes, even socialize with at times. You understand my issues, my frustrations, and even celebrate the small wins with me, which are starting to happen more and more. You are a safe haven to share, and you help me problem solve. I appreciate the feeling you create, letting me know you are there for me and I'm not alone.
Thank you SAN!
---
Katie Hoffman, Project Manager, Office of Assessment & Accreditation Support. University of San Francisco – California
SAN has been absolutely essential for me as I learned to navigate the complex world of compliance on the state and federal levels. In addition to its robust web resources for state authorization and related issues, (I frequent the section on professional licensure), SAN helps keep me in the loop on changes to federal regulations that affect my institution. Through SAN's lively community discussion platform, WCET MIX, I am in-tune with issues common to other IHEs, and I feel welcome to ask questions of the members. Overall, SAN prepares its member institutions to be well-informed on matters of compliance when seeking to offer distance education across state borders, and most importantly, it prepares them to offer education that is centered on the students' interest.
---
Benefits of SAN
SAN is the leader for guidance and support for navigating state and federal regulatory compliance for out-of-state activities of postsecondary institutions. Memberships to SAN are held by individual institutions/organizations, small partnerships, and large groups/systems/consortia.
Regardless of the type of membership, all staff at the member institutions or organizations are eligible to access the benefits of SAN. SAN provides expert analysis, resources and training on foundational and emerging issues, collaboration on compliance strategies, development of solutions, and evaluation of their efficacy. SAN accomplishes these benefits in the following ways:
Resources, Research, and Support:
Password-protected website — library of resources including SAN created research and external resources.
Members-Only digital community provides timely updates on emerging issues and member discussions.
SAN Monthly eNewsletter.
Direct access to SAN staff members to answer your compliance and membership questions.
Events & Training:
SAN Newcomers Experience – professionals who join SAN can complete the guided tour through the SAN website, answer challenge questions, and earn a badge.
Open Forum – Monthly Themed virtual Q & A sessions with experts.
Workshops – training at highly discounted rate for SAN members (Basics & Advanced Topics).
NASASPS (state regulator) Conference with SAN Institutions each spring – member fee and SAN only sessions.
Member Interaction:
SAN Advisory Group – member representatives to advise on the issues and interests of the SAN members.
Special Interest Teams (SIT) — Small member led workgroups created to discuss and research identified topics to prepare deliverables on the topic to the network. Current SIT topics include: Institutional Engagement and Professional Licensure Research & Disclosures.
SANsational Annual Awards for member development of high-quality compliance solutions.
Professional Development – member presentations on webcasts, monthly calls, and face to face meetings.
A network of peers from across the country, working on the same issues.
Member Endorsements:
---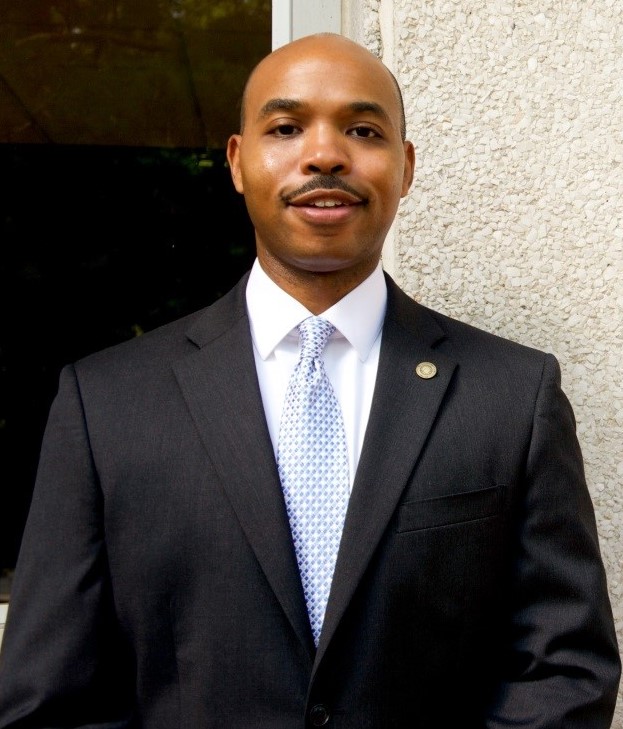 — Terrence Scarborough, Director of SARA North Carolina.
North Carolina State Education Assistance Authority – North Carolina
SAN has proven to be an enormous benefit in administering state authorization in my state.
The collaborative culture is inspiring. Members are always willing to share their knowledge and the best practices they employ within their respective organizations.
I am truly grateful that SAN is the 'one-stop shop' for higher education regulatory compliance.
---
---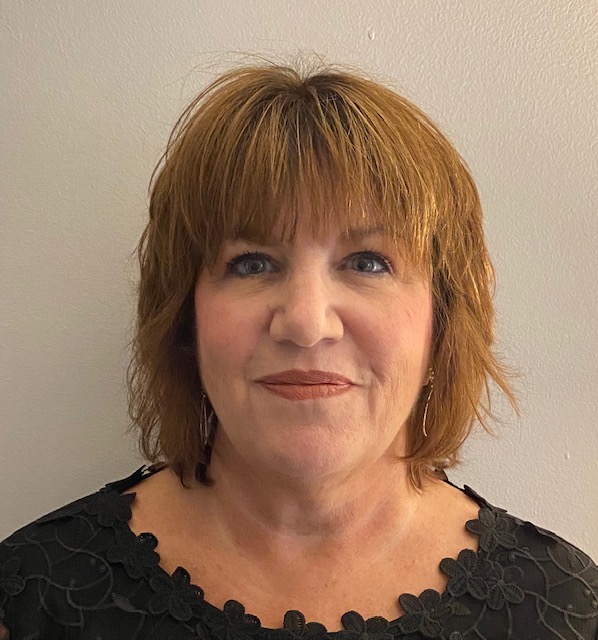 — Susan Darlington, Associate Dean, Bucks Online. Bucks County Community College – Pennsylvania
Navigating regulatory compliance in distance education is a daunting task. As the SAN Coordinator for the community colleges of Pennsylvania, I depend heavily on my affiliation and membership with SAN. I find the monthly SAN Coordinator meetings to be engaging, beneficial, and allow the coordinators to feel comfortable asking specific questions. The SAN team is able to clarify the complex distance education rules so that I can feel confident in my work toward ensuring institutional compliance. During this time of great stress and upheaval in higher education, relying on the support and guidance of SAN has been priceless!
---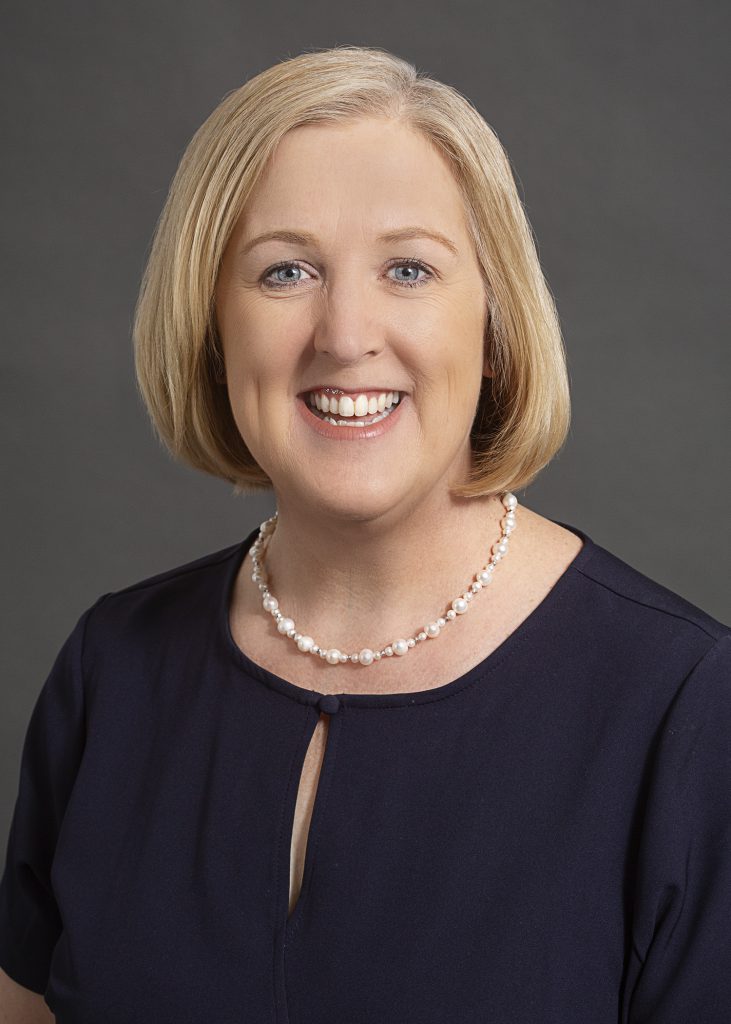 — Deb Maeder, Director of Digital Education and Instructional Design. Bryan College of Health Sciences – Nebraska
Our organization has been involved in SAN since 2016. When thinking back about all that I've learned and the benefit provided to our organization, it doesn't seem possible that it's only been six years since we joined. SAN has been instrumental in helping our small institution (700 FTE) to be on the forefront of all things distance education and educational regulatory compliance. Without the guidance and communication from SAN, we would not have been prepared for Professional Licensure & Certifications requirements, Digital Tax laws, Data Privacy laws both domestic and international, Secretary of State regulations and how to find them, or Regular & Substantive Interaction regulations. I could go on and on. In each of these examples, SAN support has helped our institution to be in front of the proverbial curve to ensure we were in compliance on day one of each new regulation.

SAN also provides our organization, and myself as an individual, with a collaborative community to use as subject matter experts, sounding boards, and general support in the work we do. There is no possible way an organization of any size can be an expert in all that SAN supports, but through the network of State Authorization professionals, someone is always willing to step up and help identify a direction forward. This group of professionals is able to protect proprietary knowledge, yet be supportive and open with anyone who presents a question.

As the single State Authorization professional in my organization, there is no possible way I could do my job as effectively as I do without the support of SAN staff and the SAN community.
---
Looking Ahead
SAN will continue to address the needs of our members and serve them with high quality services and opportunities to participate in the SAN community. SAN will remain a strong support for those new to the issues of interstate compliance by providing training, an abundance of topical resources, and access to community. Additionally, members can continue to count on SAN to keep them up-to-date on regulatory and policy changes for interstate compliance, analysis to understand the impact on institutions, and for the development of strategies to manage compliance.
For those unfamiliar with SAN, we hope that you have learned more about SAN and will consider membership. If you are interested in membership, please review the Membership webpage on the SAN website. Please connect with the SAN staff for more information!