Adrian Sannier, vice president of product at Pearson eCollege, and Mark Sarver, CEO of EduKan, will be kicking off WCET"S 23rd Annual Conference, in Denver, CO on October 26-29.  The duo will present about the future of technology in higher education, where it's headed and how we will get there.  Both are clever, witty, and engaging.  The following guest blog provides a glimpse of what they will discuss at the conference on Thursday, October 26 in their keynote presentation, "What's Ahead for Higher Education?"

Over the past 20 years, the Digital Shift has transformed whole industries. Manufacturing — with its clean, robotic, automated plants creating products designed on computers — is a distant cousin to Henry Fords human intensive assembly line. Modern banking — with its ATMs, online banks and Mortgage websites — bears little resemblance to the teller's window that characterized banks for decades. Media businesses — music, movies, photography, and now television and books — all have been drastically altered by the introduction of digital creation, distribution and consumption.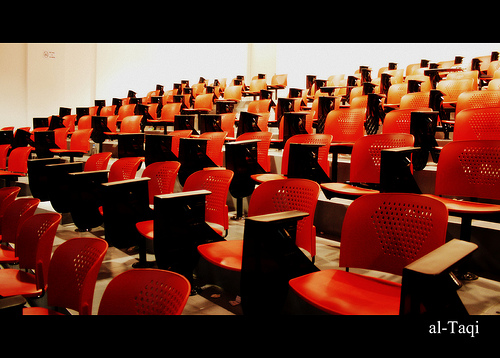 Through all the digital shifts in these other industries, education has remained relatively unchanged. Despite prognostications that the DigitalShift in education was just around the corner, classrooms are still familiar.  As early as the 1970 report by The Carnagie Commission, and every year since, technology promised but failed to transform education.
We invite you to join us in Denver, CO at the WCET Annual Conference, October 26-29, 2011 to explore the idea that after all these decades, and all these false alarms, the time for change is finally upon us. The confluence of mobile ubiquity, affordable broadband, kindle success and iPad magic has created a climate for change. Accepting that premise, we propose that — just as in other industries that have gone digital — their will be innovators and laggards along a variety of dimensions. In our general session talk, "What's Ahead for Higher Education"  on Thursday, October 27,  we want to explore what will categorize innovators and laggards with respect to a variety of different axes of opportunity.
Twitter: #wcet11