A big thank you to our guest blogger, Rhonda Epper, Assistant Provost at the Colorado Community College System and past chair of the WCET Executive Council, who shares with us today a new study of online science course outcomes in Colorado. 
Just when we thought it was safe to move beyond the "no significant difference" phenomenon[i], knowing that scarcely any college class today is untouched by technology – we find ourselves in 2012 still engaged in debates about "online" versus "traditional" instruction.  We don't find this debate at conferences or annual meetings like WCET where conversations are centered on innovation and change.  But within most colleges and universities, there are influential faculty members and groups who hold onto deeply held doubts about the quality of online learning.  There is perhaps no discipline with more misgivings about online learning than Science.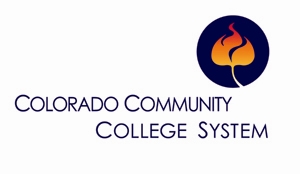 Most of the genuinely held concerns among science faculty are rooted in the laboratory experience for students.  The "hands-on" use of real lab equipment to gather and analyze real data is perceived as necessary for students in lab-based science courses such as Biology, Chemistry, and Physics.  In the  Colorado Community College System (CCCS), the lab portion of online science courses has been delivered since 2001 primarily through the use of commercially designed and assembled "kits" that are sent to the student's home.  The kits typically contain a lab manual along with the equipment and supplies needed to perform experiments, though often on a smaller scale or with lower-capability instrumentation than one might find in a traditional campus science lab.
Our online science faculty, many of whom teach both online and in the classroom, have worked with the kit manufacturer over the years to refine the lab experiments, and have continually improved the quality of the course content to ensure that students are mastering the statewide course objectives and competencies for lower division science courses.
Yet questions have persisted from traditional science faculty, and from within articulation committees considering whether students who have taken introductory science courses online are truly prepared to move into and be successful in science courses at the four-year level.  Until now, we have not been able to refute these arguments.
In September 2012, the Colorado Department of Higher Education released a comparison study of CCCS students who took science courses online versus in traditional classrooms, and then tracked those students who transferred into four-year institutions in Colorado.  The data set included students enrolled in first year Biology, Chemistry, and Physics for majors.[ii]  Data were pulled for academic years Fall 2007 to Fall 2009.  The sample of CCCS students totaled 4,585 (2,395 taking science courses online and 2,190 taking traditional science courses in the classroom).   The study examined cumulative GPA, cumulative credit hours, and science-only GPA.
The first part of the study looked at online and traditional students only within the community college system.  The greatest difference between students in the online versus traditional science courses were with grades earned in those specific science courses.  Students in traditional Biology and Chemistry classes received, on average, higher course grades than students in online classes.  Grades earned in Physics were similar for both online and traditional students.  In spite of lower grades in Biology and Chemistry classes, the online students had either very similar or slightly higher overall GPAs than students completing these courses in traditional classrooms.  Furthermore, the online students in all three science disciplines had similar or higher cumulative credit hours earned than their traditional counterparts.  While the interpretations of these findings can be wide ranging, it is suggested that the higher GPAs and higher cumulative credit hours completed by online students could be the result of more experienced and academically prepared students self selecting online courses.  It is also interesting to note that a widely held rumor that faculty in online courses have "easier" grading practices appears not to be the case.
The second part of the study tracked students who transferred and took science classes at one of four four-year public institutions in Colorado (CU-Boulder, CU-Denver, CU-Colorado Springs, and Colorado State University- Fort Collins).  An average science GPA at the four-year institution was calculated for each student, along with Biology, Chemistry, and Physics GPAs.  The bottom line: there were no statistically significant differences in students' science GPAs based on the community college instructional delivery method (online versus traditional).  The study suggests that students who took online science courses at the community college level perform just as well in science classes at four-year institutions as students who took traditional on-campus science classes.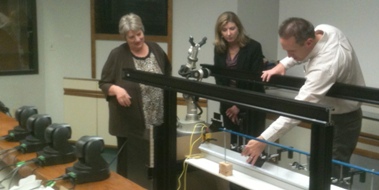 In the CCCS, we believe it is part of our mission to address barriers that prevent underrepresented, low-income college students from completing their degrees due to challenges such as work and family obligations or living in rural areas that limit their access to traditional lab-based science courses (critical courses for many of our allied health and science programs that lead to lucrative jobs).  Toward that end, we are continuing to push the envelope on innovative science education delivery by serving as a lead partner in the international NANSLO project — North American Network of Science Labs Online.[iii]  In partnership with WICHE, BC Campus, North Island College, the Colorado School of Mines, and numerous colleges and universities throughout the western United States, we are implementing and developing remote web-based access to sophisticated lab equipment for science and allied health students.  Through NANSLO, our online science students are able to use real lab equipment (e.g., high powered digital microscopes) to collect and analyze real data while working collaboratively in real time with their fellow students in a lab group.  NANSLO is openly licensing how-to manuals and curricular materials for introductory science courses using remote labs.  We are researching the pedagogical value and optimal combination of remote labs and lab kits mapped directly to scientific principles and laboratory skills.  This work has been supported by the Next Generation Learning Challenges Program and a recently awarded U.S. Department of Labor TAACCCT grant.
Increasingly, the work of scientists is carried out via remote technology and robotics (think of engineering, space exploration, deep sea submersibles, and even medical procedures).  But our educational model lags behind.  As the Colorado study has shown, research once again supports the efficacy of online delivery, even in science courses.  Now we must work together to ensure that the science education we are delivering is relevant, high quality, and accessible.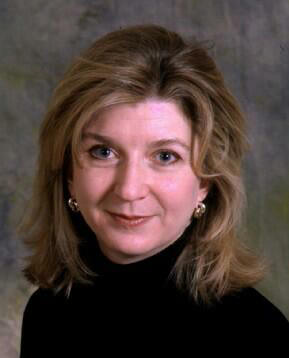 Rhonda M. Epper, Ph.D.
Assistant Provost
Colorado Community College System
---