NC-SARA has opened a two month opportunity for SARA state members, SARA participating institutions, and members of the public to submit comments regarding the 21st Century Guidelines from June 2, 2021 through August 2, 2021.
Institutions that obtain state institutional approval through reciprocity for their out-of-state distance education related activities by participating in SARA (State Authorization Reciprocity Agreements), are familiar with the annual SARA Application and Approval Form for Institutional Participation. This application process currently directs that the institution CEO or CAO affirm that the institution will abide by the Council for Regional Accrediting Commissions (C-RAC) Guidelines. This institutional requirement to abide by the guidelines was for the purpose of states, who oversee the institutions, to ensure quality for distance education of their participating institutions. Corresponding to the institution requirement, States, through the biennial SARA Application and Approval form for State Membership, affirm that they agree to require the SARA institutions operate under the C-RAC guidelines. The SARA Policy Manual addresses this requirement for institutions in Section 4.7 and states in Section 2.5(p).
Release of Proposed Guidelines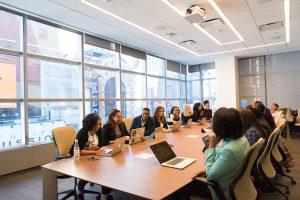 Earlier this spring, the Proposed 21st Century Distance Education Guidelines were posted on the Council for Regional Accrediting Commissions (C-RAC) website. These proposed guidelines are the final product of NC-SARA's commissioning of the National Center for Higher Education Management Systems (NCHEMS) to update the C-RAC Guidelines. Colleagues from institutions and accrediting agencies participated as interviewees and reviewers to develop the proposed guidelines. The original C-RAC guidelines are based on Best Practices developed by C-RAC and WCET. The guidelines were last updated in 2011. Along with the release of the proposed guidelines, NC-SARA released on their website, 21st Century Distance Education Guidelines Information from NC-SARA, to explain the purpose of the guidelines. Additionally, the document explained that in the upcoming May 2021 NC-SARA Board Meeting, the board will need to vote to replace the old guidelines with the revised guidelines. Prior to the May 2021 NC-SARA Board Meeting, an announcement was released on the NC-SARA website that NC-SARA staff recommended that the NC-SARA board table the vote on the new guidelines. The vote delay was to provide an opportunity for states and institutions to comment. The announcement indicated further direction would be available after the May 5, 2021, board meeting.
Within the last week, NC-SARA announced the opportunity for the public to participate in an informational webinar on June 29, 2021. Presenters are expected to discuss how the C-RAC guidelines have offered student consumer protections, how the new updated guidelines were developed, next steps, and how accreditors may be adopting or using the guidelines. Following that announcement, NC-SARA shared another website announcement that included the process for the public comment period, which was added to the announcement regarding a revision to the SARA policy review and revision cycle.
Comment Period Instructions
Please review the following instructions which vary depending on the person or entity you will represent when submitting comments. The deadline for submission of comments is Monday, August 2, 2021.
The NC-SARA website announcement suggests that you should read the latest Information and FAQs and register for the June 29, 2021 informational webinar if you are considering submitting a comment.
SARA state members should look for guidance from their regional compacts.
SARA participating institutions should look for an email to a survey link from NC-SARA to submit institutional comments.
Public comments may submit comments by emailing to info@nc-SARA.org. Instructions ask that you please include a detailed rationale for your suggestions or comments.
Your Comments Matter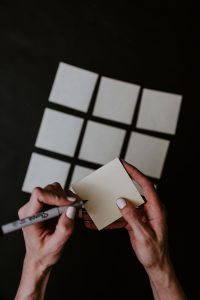 Regular readers will recall that WCET and the WCET|State Authorization Network (SAN) commonly report on public comment opportunities offered by the U.S. Department of Education. This is the opportunity for key stakeholders to seek clarification about ambiguous language, inquire about implementation issues, and address compliance expectations.
New laws, regulations, and requirements are created to help protect students as consumers of higher education. By sharing your comments and questions, your thoughts may shed light on potentially better methods to protect students or highlight barriers your institution could face in limiting your ability to comply and protect students. A great example of comments making a difference was the previous Federal regulation for state authorization of distance education and professional licensure notifications that erroneously used the word "residence" instead of "location." Protection of students would have remained in disarray if the Department had not addressed comments by including these issues for key stakeholders to address in negotiated rulemaking that led to replacement language.
It is important that commenters follow the instructions provided by the NC-SARA announcement. The instructions indicate that there will be a comment process for staff representing a state and a comment process for staff representing an institution. You must have the appropriate authority to submit a comment on behalf of your state or your institution.
There is a third option to submit a comment as a member of the public. This may mean that you are not representing your institution or state, but you have a question about how you will manage compliance for certain aspects of the guidelines. Please follow the instructions offered in that situation. As with public comments to the Department, we urge you to be respectful and positive with your suggestions or questions. Share any possible impact for your state or your institution and your students. Helpful alternatives may show your interest in fixing any problems rather than just indicating a complaint.
Regardless of the manner for which you submit a comment, it is important to be well informed with the language of the Proposed 21st Century Distance Education Guidelines and to review that latest Information and FAQs and register for the June 29, 2021 informational webinar as the NC-SARA announcement suggests.
Please remember that the comment period deadline is August 2, 2021.
WCET and WCET|SAN Gathering Comments
Additionally, we would like to support you, our members, by providing the opportunity for you to additionally share your questions and comments with us. Just as we do with other announcements for public comment, we would like to prepare our comment to represent the questions and concerns of our members. The point of our comment is to share any consistent themes or concerns that are best addressed prior to the final implementation.
Your input is important for the long-range implementation and consumer protection for students. In addition to your comment submissions, you may send your questions and comments directly to Russ Poulin or Cheryl Dowd.
Please get your comments to us by July 23, 2021.
Watch for more from WCET and the WCET|State Authorization Network (SAN)!
---